The best training shoes for women are designed according to the chosen workout type. For each type of sport or fitness activity that you want to practice, there is a perfectly-developed shoe model with the specific characteristics needed to perform it. These models change every year thanks to new technologies that make footwear more comfortable, durable and result-oriented.
Whether you like to run on a treadmill or outdoors, begin cross-training, become the best at HIIT, or you're a fan of cycling and hiking, you'll need the best pair of shoes designed for that activity type. That's why we made a list of the best footwear for women who enjoy various physical activities that cost a little under or a little over $100.
Best Shoes for Running
The Nike Epic React Flyknit 2 is among the best training shoes for women who like to run. They feature elevated responsiveness, are lightweight and secure, and provide a stable run.
Besides not feeling embarrassed to be seen wearing these gorgeous sports shoes on the street, which come in a combination of girly colors, such as white, pink and black, you'll also enjoy the Nike React foam incorporated in the soles. This is because the soft and springy foam responds to your foot when you step on it by snapping back. In addition, the lightweight Flyknit upper provides stretch, airflow and support for your feet. In other words, everything you need in a pair of running shoes and more.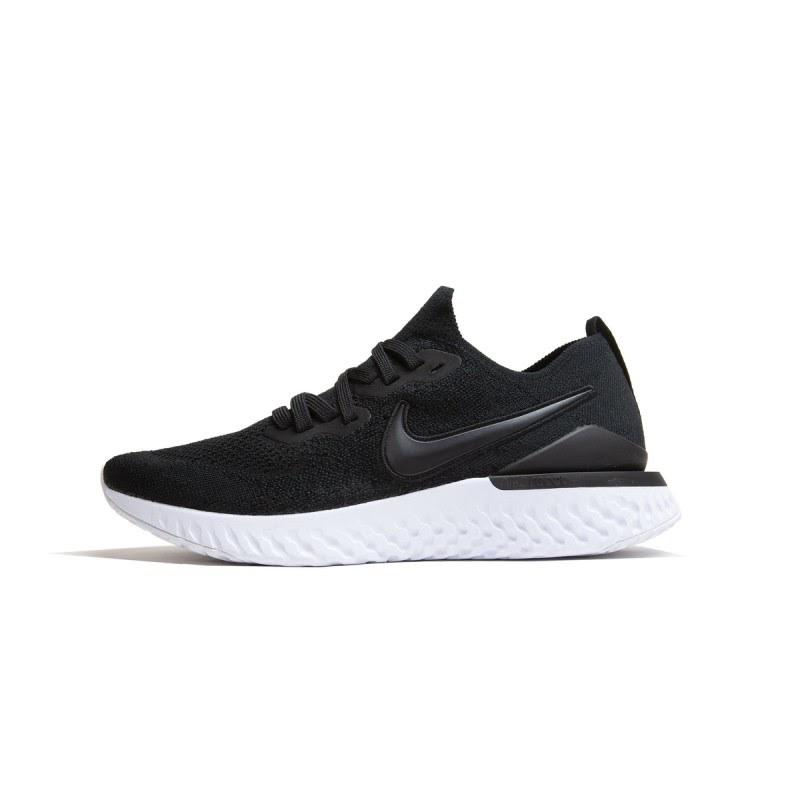 Best Shoes for Cross-Training
Puma Women's Tazon 6 WN's Fm Cross-Trainer Shoe is a lavish-looking shoe meant for cross-training, but which suits general workouts and light running as well.
The keyword that best describes this product is breathability. The leather side panels and toe area are perforated in order to provide the best ventilation for your feet. In addition, they are comfortable to wear due to the padded collars and tongues, and the EcoOrthoLite sock liner as well.
The latter also contributes to how comfortable these cross-training shoes are. It transforms the energy generated by the impact with the ground into forward motion.
As for the rubber soles, they ensure great traction on numerous types of surfaces.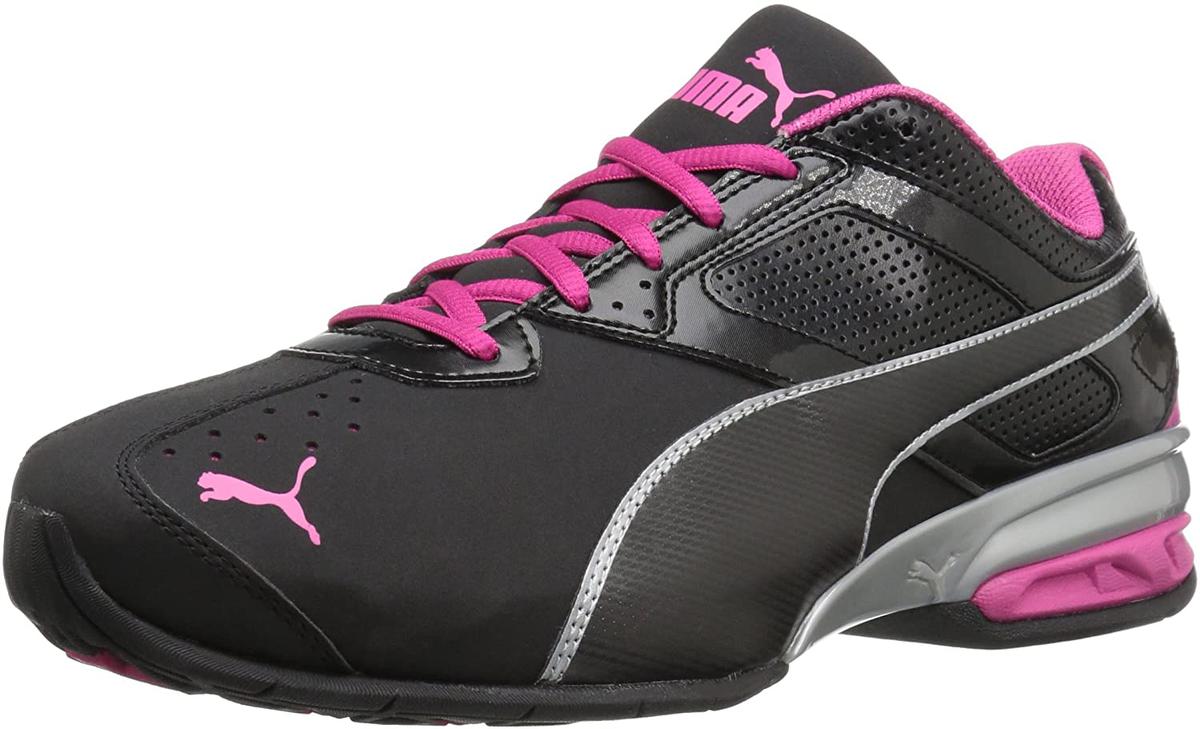 Best Shoes for HIIT
High-Intensity Interval Training (HIIT) is a serious type of workout that requires the best training shoes for women. They must be designed for multi-directional activities, especially side-to-side movements. Examples in this regard are speed skater jumps, squats, burpees and grapevines.
The Reebok HIIT Women's Training Shoes meet all the requirements and more. You can easily put them on thanks to a tongue pull that provides more comfort. Next, you can enjoy a locked-in fit that provides you with the much-needed support for HIIT.
These shoes are also lightweight. The EVA foam cushioning is dependable and it will help you move more.
With Reebok's HIIT shoes, you won't have to worry about slipping either. Their flexible outsole will keep you standing on any slippery gym floor.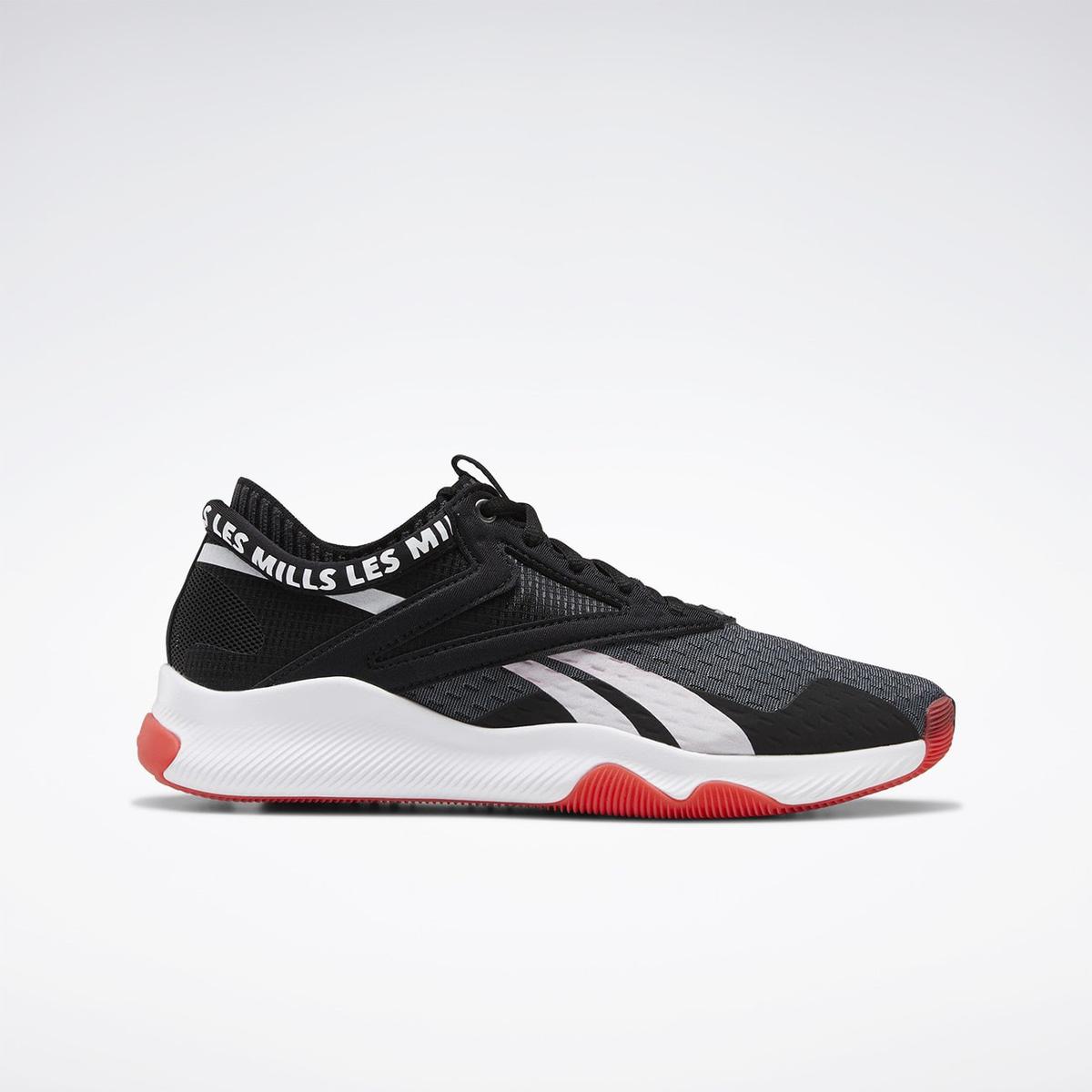 Best Shoes for Weightlifting
Nike Women's Metcon 5 Training Shoe is specially designed for lifting weights, but it can also be used for HIIT. It provides the type of unshakeable stability that any lifting shoe requires due to its specially designed sole and to a wider, diamond-shaped heel.
With this pair of Nikes, you'll also look stylish while training. Choose between white/pink, gray/orange or black/white versions and match them with your favorite gym clothes.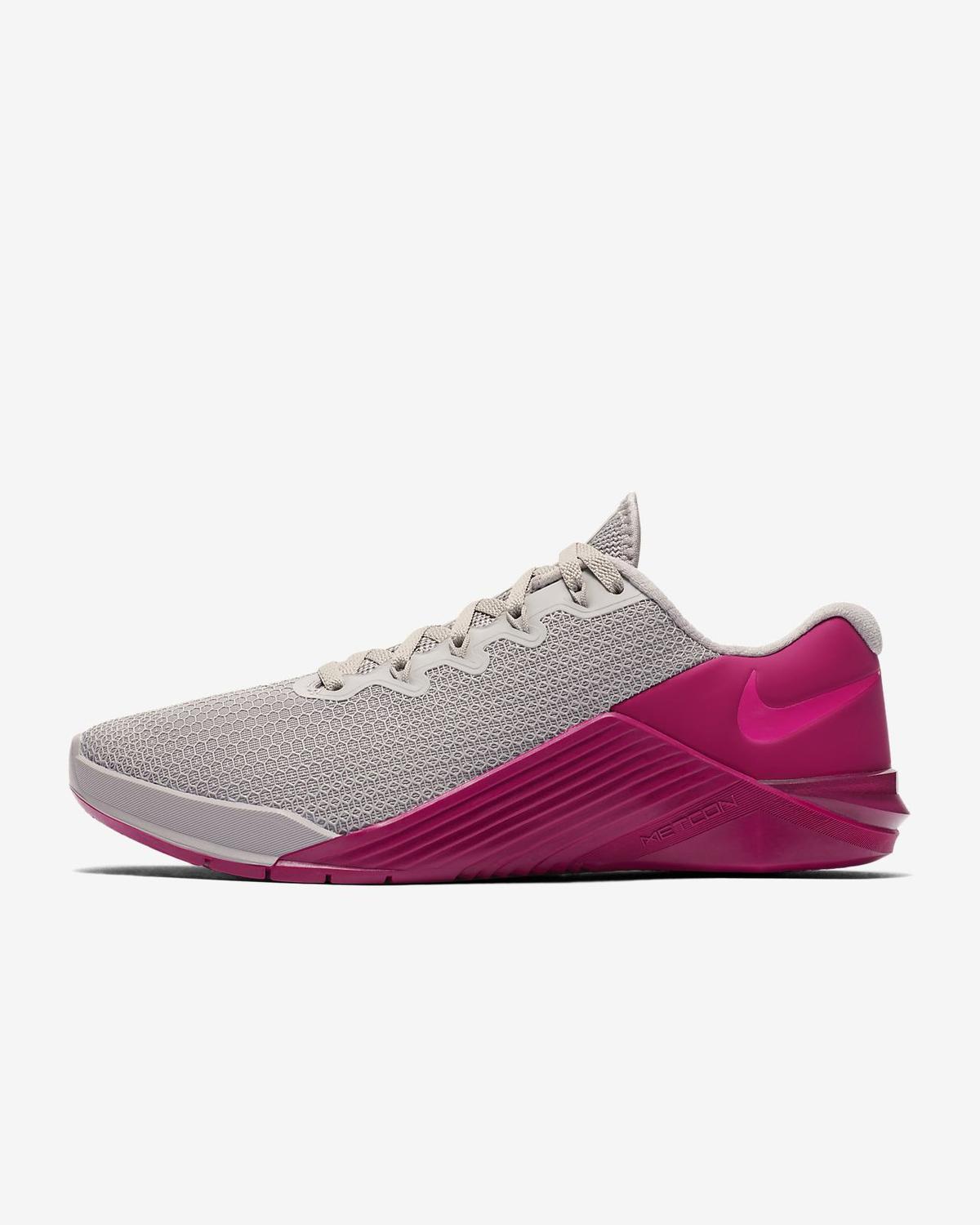 Best Shoes for Aerobics
The Asics Gel-Quantum 360 5 is characterized by a futuristic design that combines style and performance in one. The upper forefoot is nicely fitted with no-sew textile and technical cushioning. Besides fitting like a glove and securing your feet comfortably, these aerobics shoes feature the 360 degrees of GEL technology and Trusstic System technology. In other words, they absorb shock and ensure a smoother stride.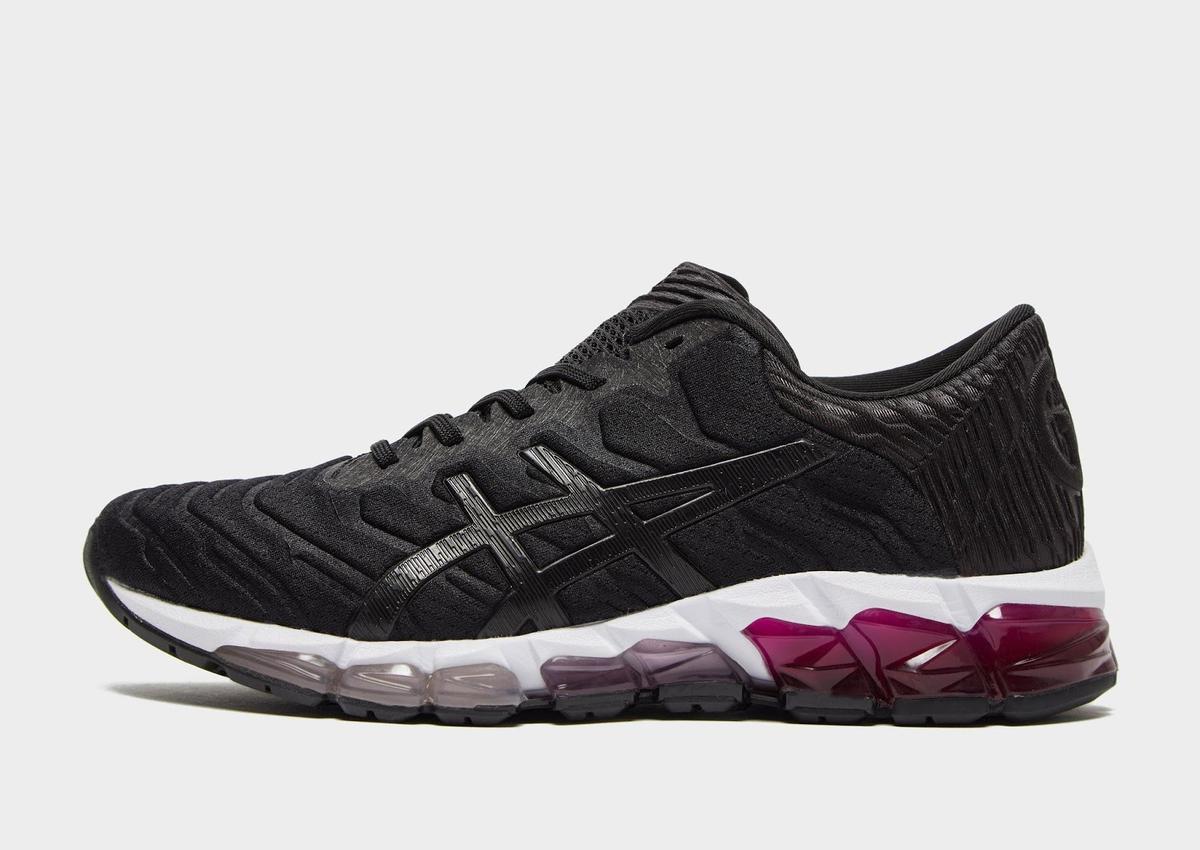 Best Shoes for At-Home Training
Deckers X LAB W X-SCAPE NBK Low are also on the list of best training shoes for women. They made it to the list because they are the perfect combination between a running shoe, a classical snicker and slippers. They are so comfortable that many reviewers said they forgot they had shoes on while working out. The barefoot feel is ensured by an EcoTan nubuck leather upper lined with Looped Wool, which also contributes to keeping your feet from overheating or supercooling.
Other characteristics are internal H brace support for an anatomical fit, ultra-thin, high-abrasion rubber outsole and ultralight PU foam.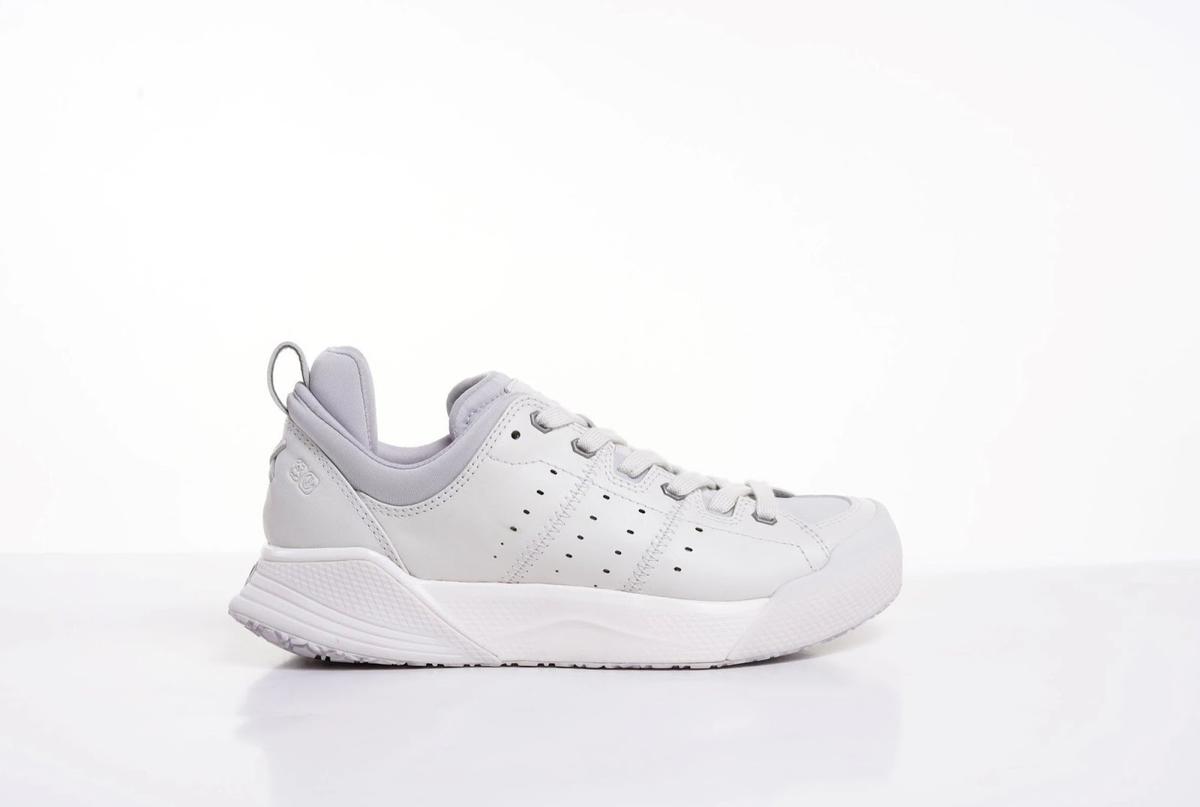 Best Shoes for Wide Feet
In case you have wide feet, bunions, or hammertoes, and you're still pretty pumped up about working out, then look for the New Balance Women's 520 V5 Running Shoes . New Balance prides itself with providing shoes that fit, not shoes that fit an image.
Designed to enhance comfort, the 520 V5 model is versatile and lightweight. The EVA foam and the additional cushioning deliver a plush feeling that lasts.
These synthetic running shoes have a pleasant design that makes them wearable with casual outfits as well.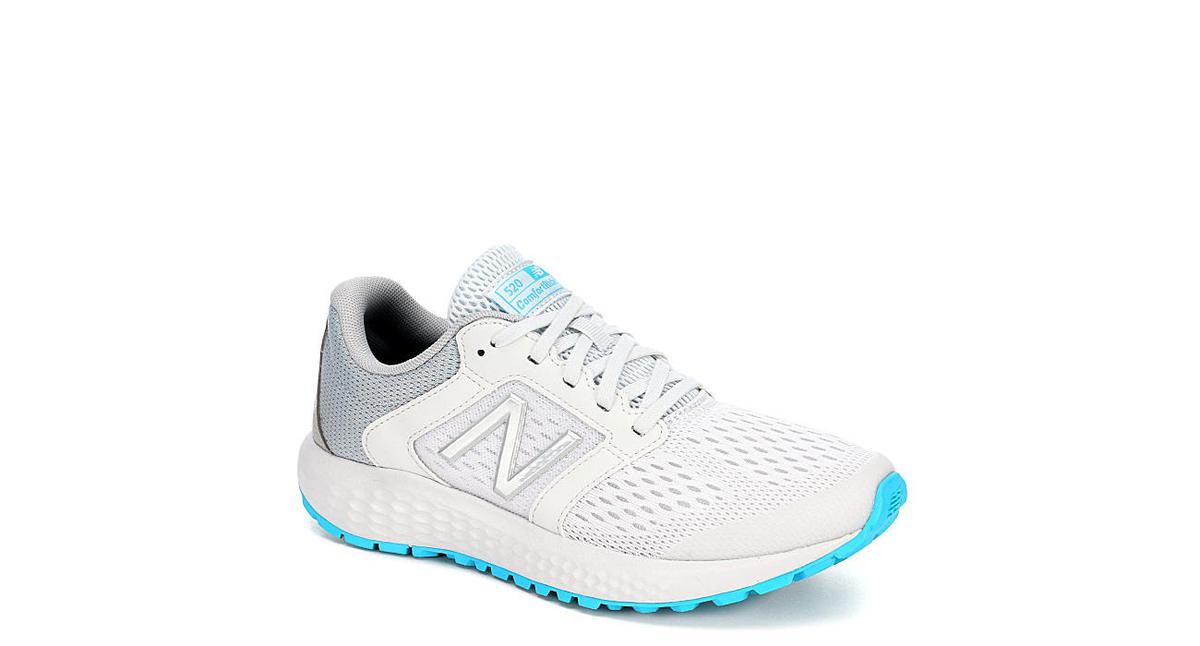 Best Shoes for Cycling
The Quoc Weekend Sneaker provides comfort and agility. Characterized by a classic silhouette, these training shoes are made for cycling, but they can be used for other light work out routines as well.
The upper material used is multifunctional. It's easy to care for, splash-proof and it keeps bacteria and odors away from your feet.
100% vegan friendly, these cycling shoes offer recessed clip-in pedal compatibility and a high traction outsole, which means your feet will not slip off the pedal.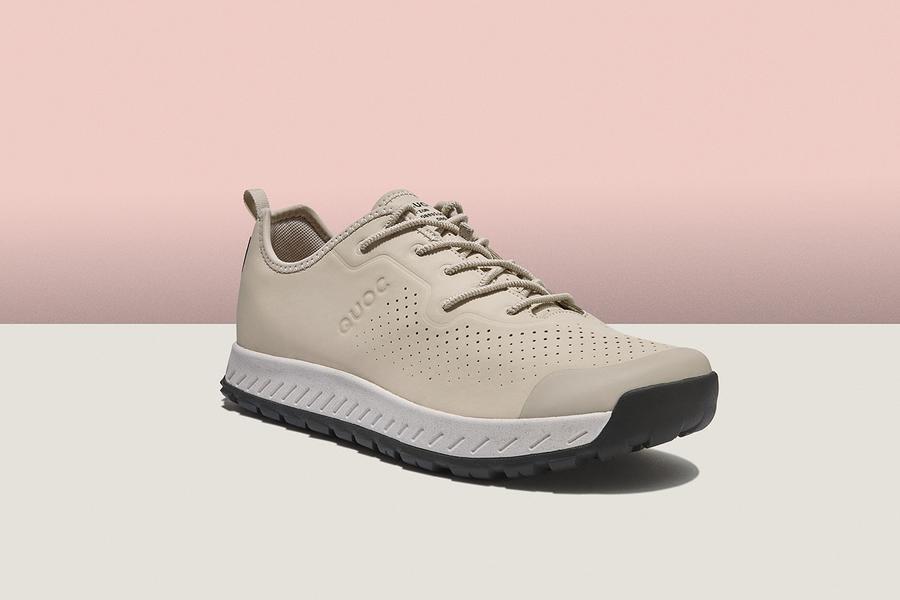 Best Shoes for Playing Tennis
If you're serious about playing tennis, then you need the K-Swiss Hypercourt Supreme Women's Shoes . They were designed with the image of a young, competitive and aggressive player in mind.
The comfortable upper bootie is made of synthetic materials and ensures a secure fit. However, what makes these shoes special are the new technologies applied during the manufacturing process. Thus, you can now enjoy maximum energy return and elevated outsole durability.
These shoes come in 3 various colors, for you to easily match your tennis outfits with the best tennis shoes at the moment.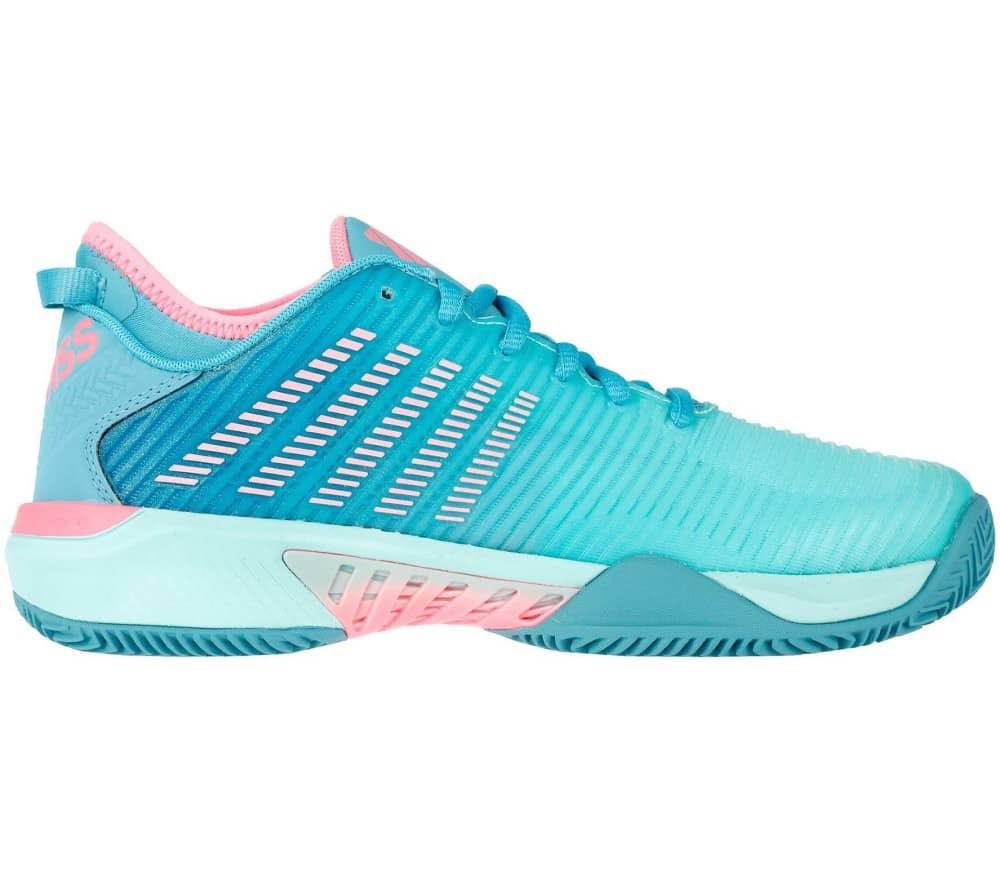 Best Shoes for Hiking
The Adidas Terrex AX3 Hiking Shoes are advertised as the best shoes for hiking built for speed. You'll not only enjoy the best hiking experience, but you'll also move fast if that's what you want.
Unlike other hiking shoes, these ones are not heavy or stiff. The upper is lined with a flexible mesh and provides more comfort than you might think.
Regardless of how muddy the hiking trail is, you can count on these shoes' surefooted grip. The patented Continental Rubber Outsole provides extraordinary grip in both wet and dry conditions.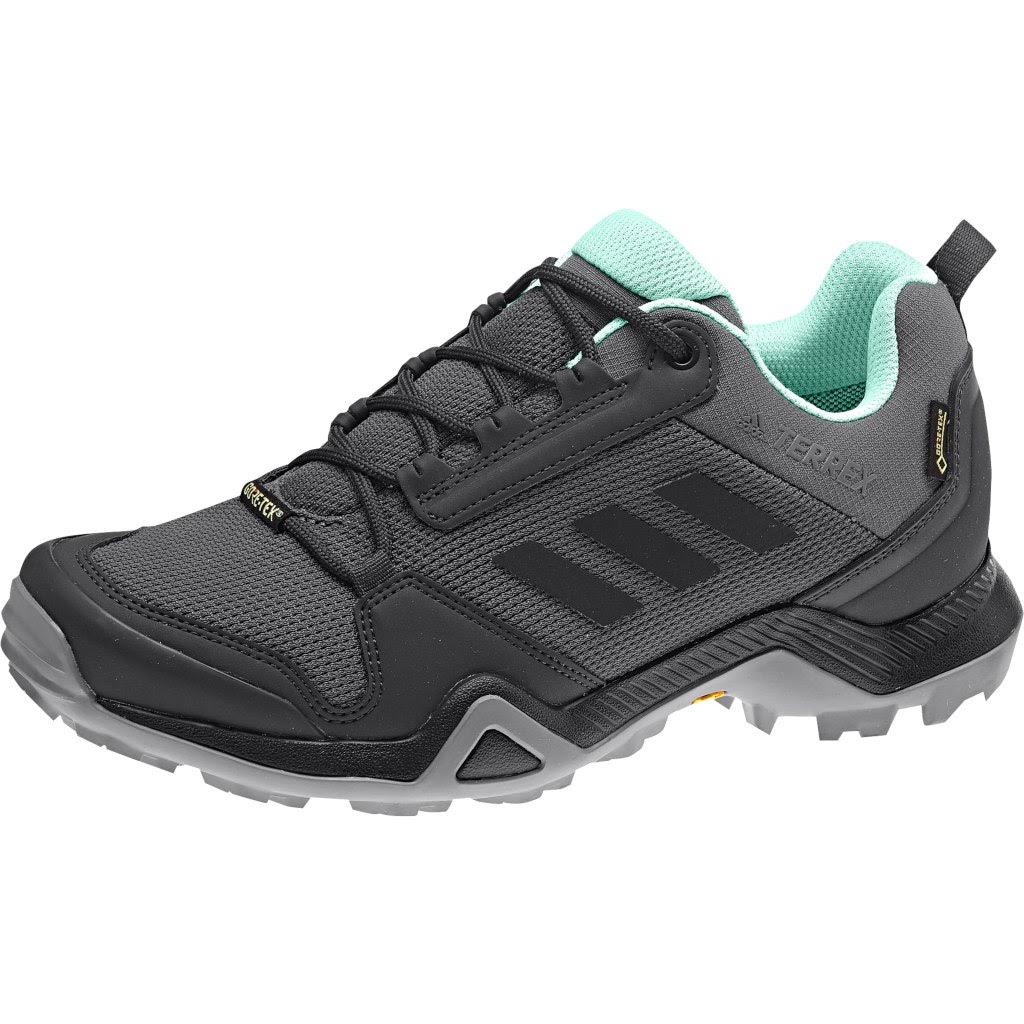 Best Shoes for Boxing
Not very good-looking, the Adidas Box Hog 3 Shoes are specially designed for boxing. You might not like the high-top design, but it's exactly what you need in order to keep your ankles secure.
Breathability is another important factor when boxing. Training might take a long while, so you have to rely on the vented mesh insertions. As a bonus, the toe cap is resistant to abrasion.
For when you twist and dip, you can count on the inner reinforcements and on a thin EVA midsole that keeps your feet in place.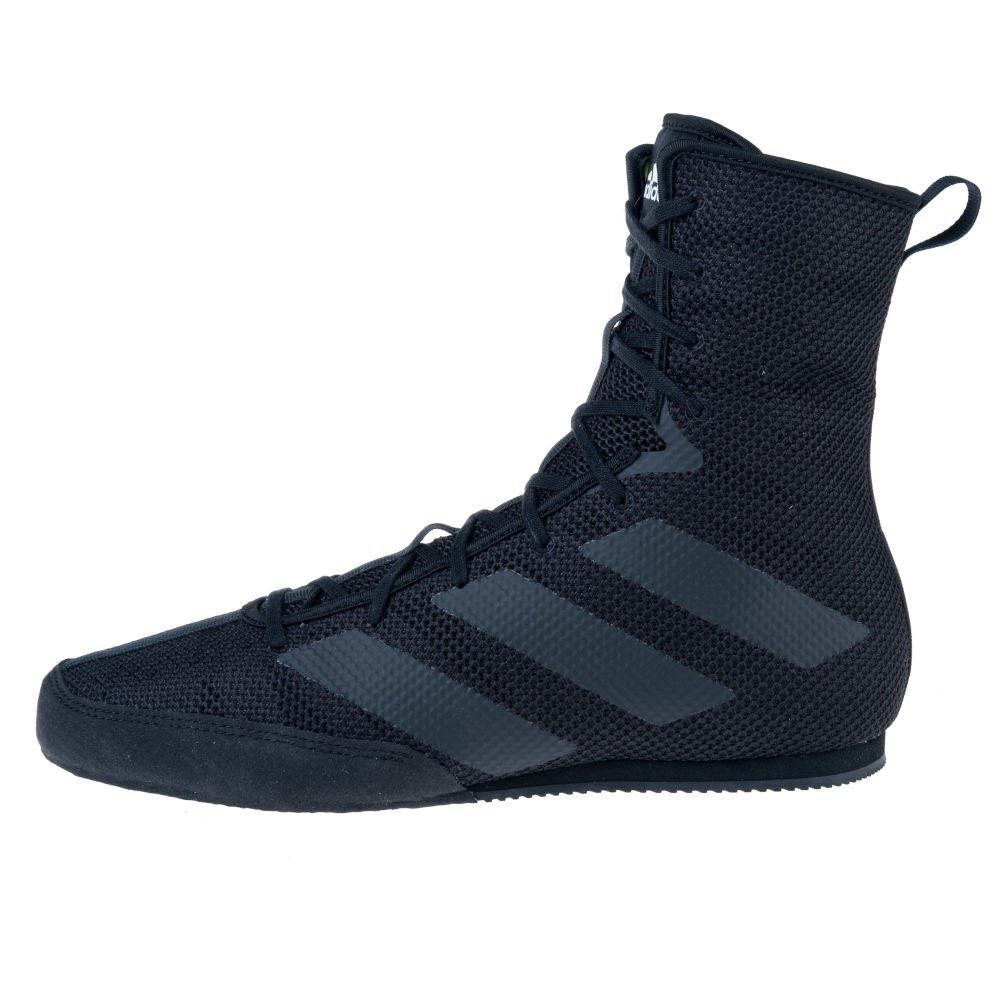 Best Shoes for Dancing
If you like to combine dancing with your workouts, you are probably a fan of Zumba and other similar fitness classes. The Capezio Women's DS24 Rockit Dance Sneaker is exactly what you need for you to move freely without getting too tired too fast or feeling uncomfortable.
These dancing shoes are flexible enough for you to try tricky moves while wearing them and they even come with a boxed toe for toe stands in case you want to feel like a ballerina from time to time.
The padded tongue and collar, as well as the design of the Achilles notch all contribute to these shoes' comfortability.
>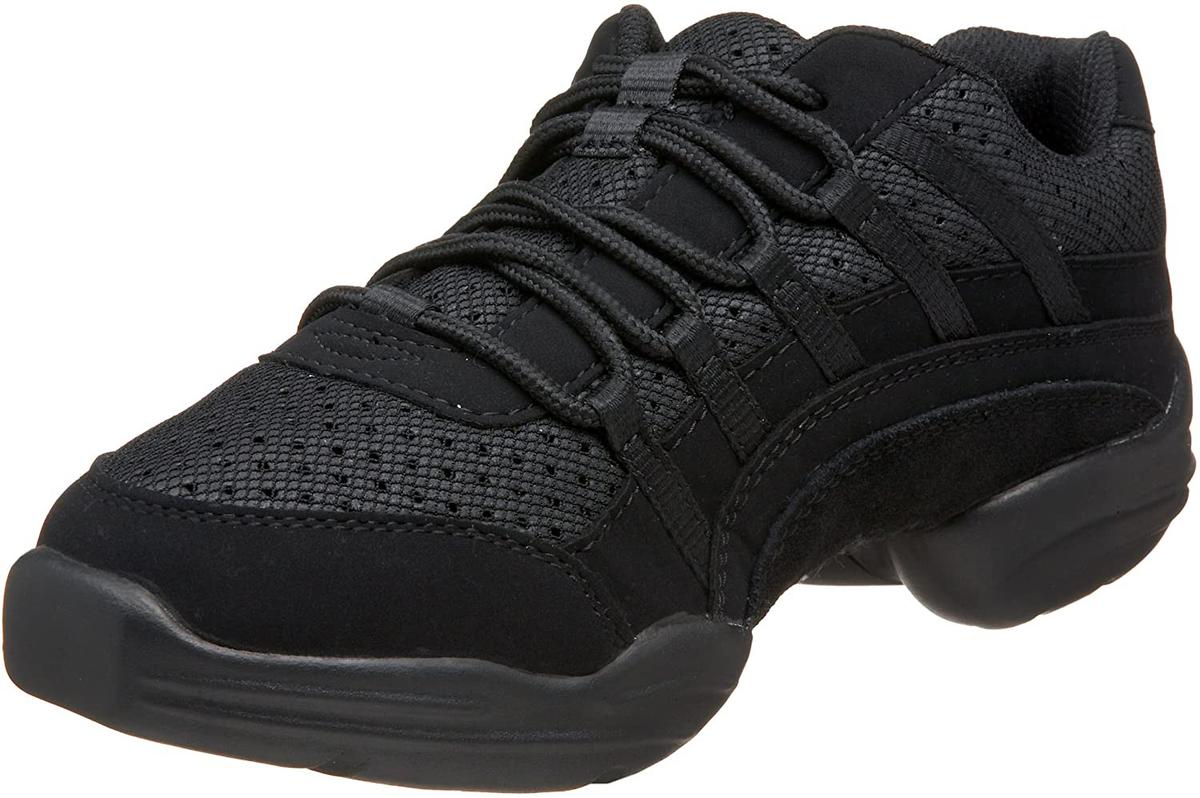 Summary
Now that you have a better idea about the requirements of each workout type, you can easily pick a pair of sports shoes specially made for it. Most running shoes can be used for light workouts as well, so make sure you pick a pair that meets your most frequent needs. Pay more attention to boxing, hiking and dancing shoes, as they make a big difference when you perform.