With all the pollution and processed foods we are exposed to these days, it's no surprise that many people are experiencing skin problems. Discoloration, uneven pigmentation and age spots are unsightly and unflattering, but luckily, there's an easy way to fix them!
Whitening face creams are not only meant to lighten the skin, but they also quickly even out skin tones and fade dark patches, leaving your face looking clearer and brighter.
When choosing a new skin lightening product, do not make the mistake of buying a bad one! This could have the opposite effect and possibly permanently damage your skin. Therefore, it is very important that you know the best whitening lotions, serums, gels, and creams that are both safe and effective.
WOW Fairness Cream
This popular cream is considered by many to be the best whitening cream available at the moment. It is known for its ability to quickly achieve the effect of a lighter, brighter, and more even skin tone.
Containing SPF 20, Kojic acid, shea butter licorice, mulberry, and saffron extracts, this cream's natural ingredients will give your skin a healthy glow.
Pros:
Moisturizing

Pump technology prevents oxidation

Contains no mineral oils, harmful chemicals, parabens, or sulfates

SPF means you don't need to buy additional sunscreen and need not worry about getting darker in the sun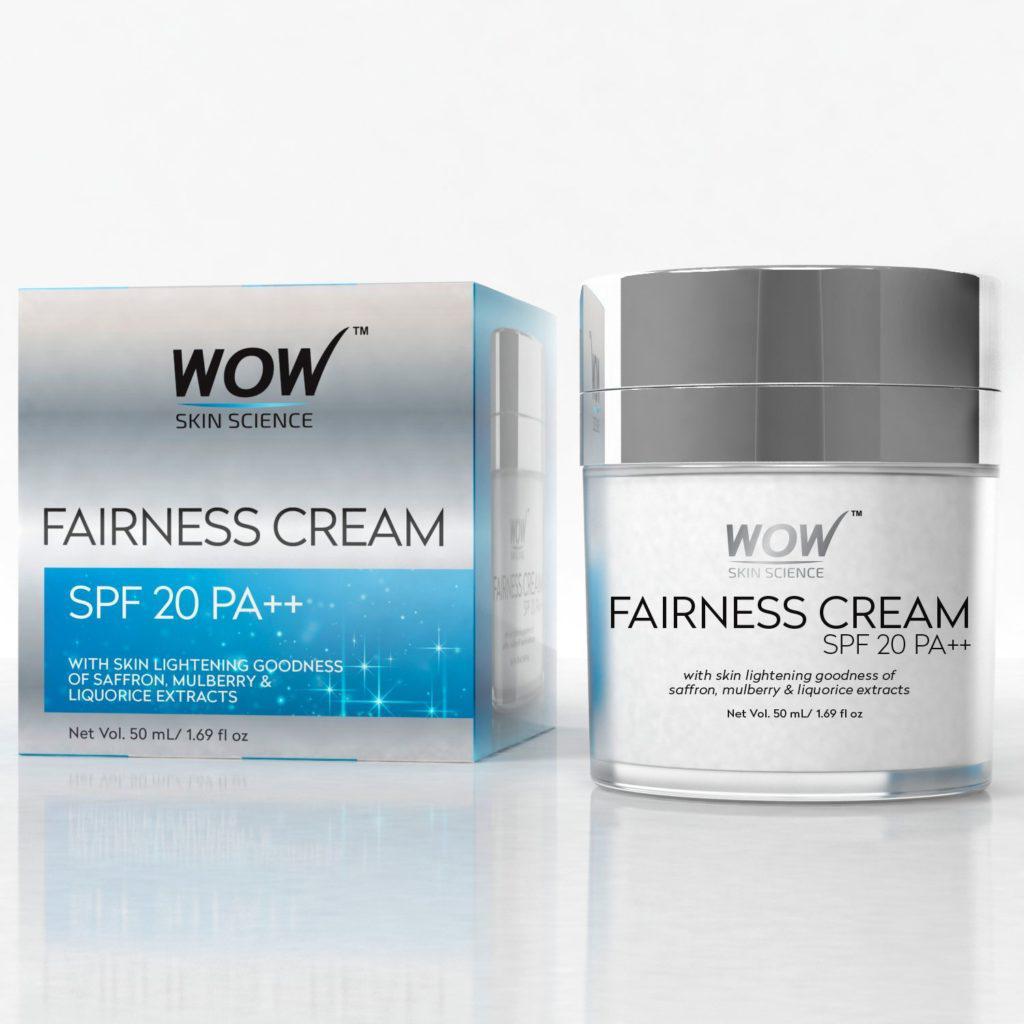 L'Oreal Paris Skin Perfect 20 + Anti-Imperfections + Whitening Cream
This L'Oreal Paris product promises visible results within 4 weeks of daily usage. Its formula is made up of 3 kinds of vitamins essential for healthy, glowing skin: B3, E, and C. This combination reduces blemishes and marks, as well as fades spots.
Pros:
Contains UV filters and salicylic acid

Non-sticky

Absorbed easily

Moisturizing
Cons:
Contains alcohol which can feel dry after some time

Contains the chemicals PEG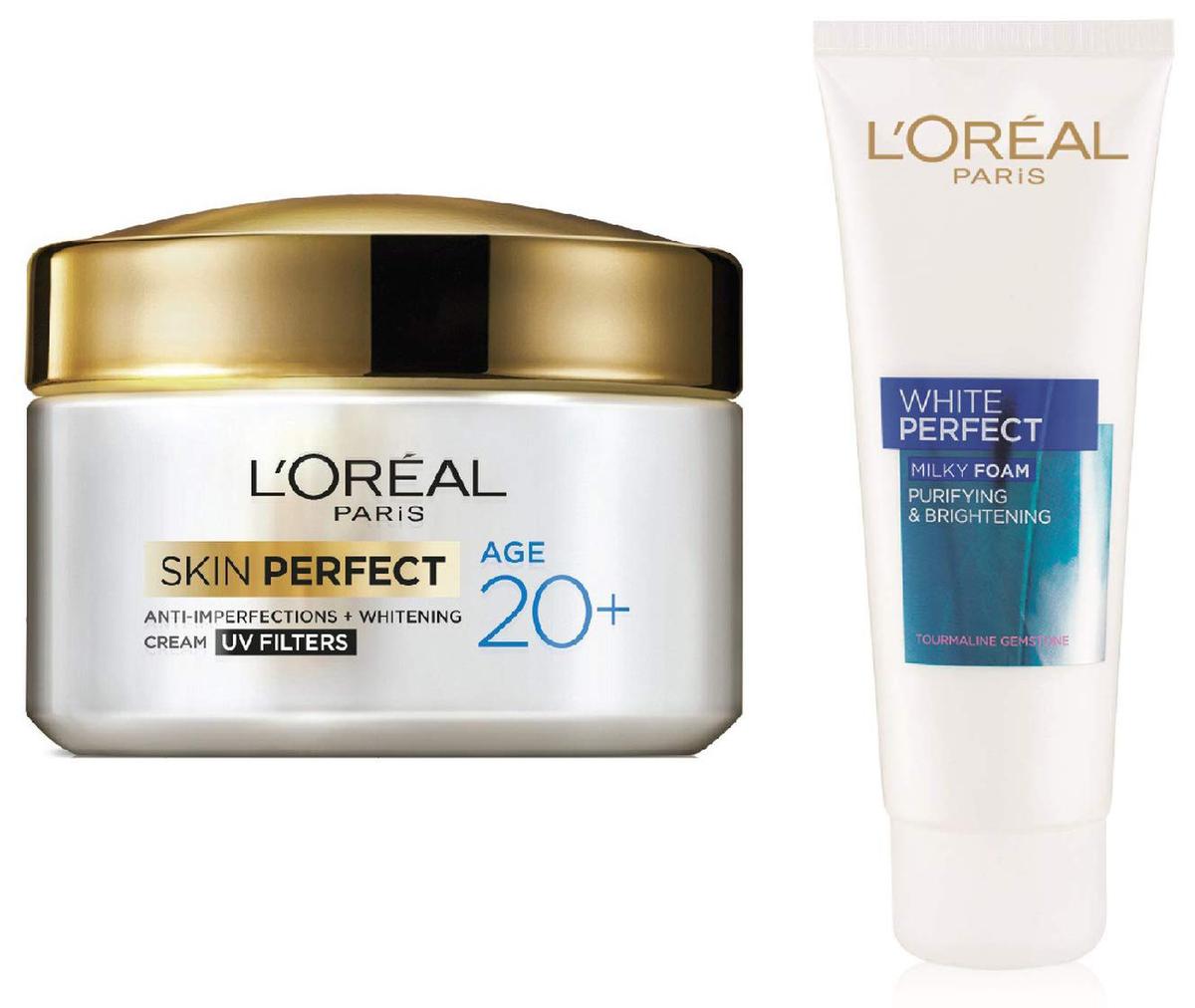 QRxLABS Skin Whitening Cream
QRxLabs has formulated this maximum strength face and body whitening cream to lighten dark spots and freckles. This brand has used ingredients that have been proven to work well in lightening skin tones. For best results, they have recommended it for use twice a day.
Pros:
Made with natural products

Maximum strength formula for faster results

Cruelty-free

Produced in an FDA approved facility
Cons:**
Product quantity is small if meant for use on both face and body

Some may find it oily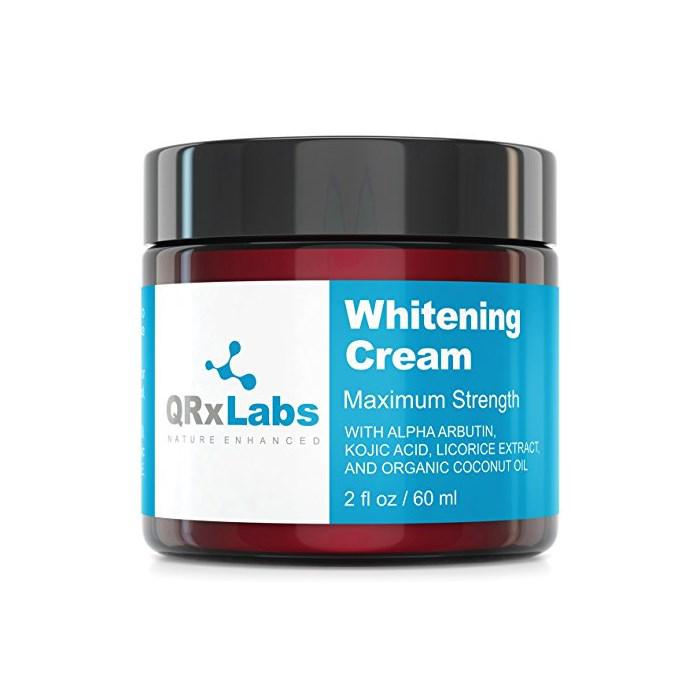 Garnier Skin Naturals White Complete
Garnier is an internationally well-known brand. One thing you can be sure of when buying a Garnier product is that it will have a fruity smell. The lemon extract added to the formula suggests the fragrance will be citrusy. This product claims to start working within 7 days of use.
Pros:
Suitable for all skin types

Contains SPF 17

Natural ingredients

Fast-acting
Cons:
Can leave the skin feeling dry

A small quantity of product
Olay White Radiance Advanced Brightening Intensive Cream
Some people believe that Olay makes the best whitening creams. They have decades of experience making cosmetics and are trusted for their high-quality products. This White Radiance cream contains SPF 24 as well as vitamins that nourish and enhance the skin's natural radiance.
Pros:
Contains high SPF

Claims to brighten skin in a few days

Lightweight formula

Compact packaging, good for travel
Cons:
A little drying

Contains alcohol and chemicals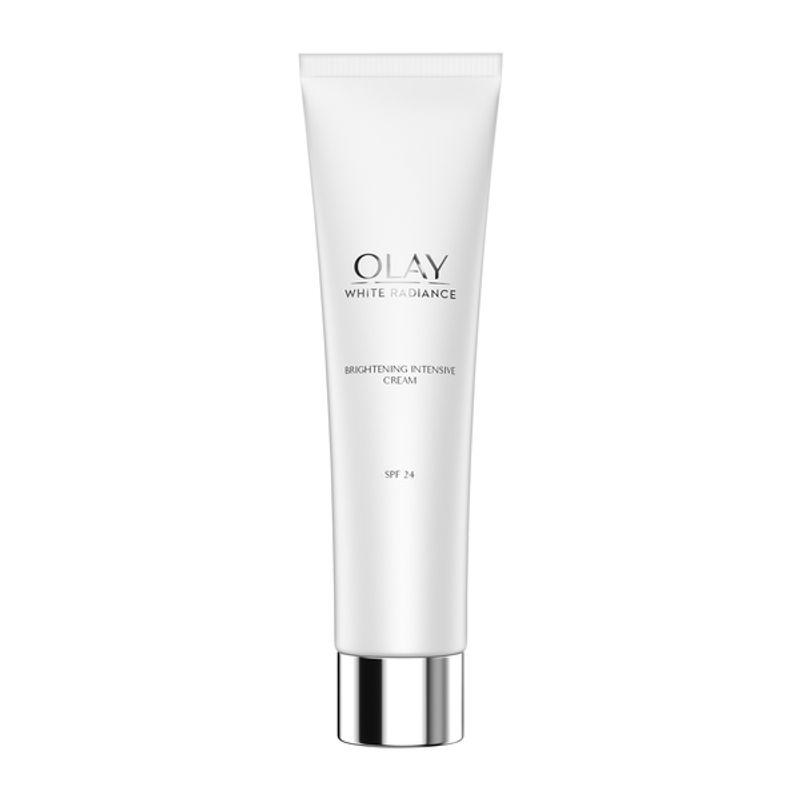 Divine Derriere Skin Lightening Cream
Made in the United States, Divine Derriere is created to combat hyper-pigmentation. It is gentle enough to use on your face, neck, and private areas, but strong enough for effective use on your elbows and knees.
Pros:
Contains skin-exfoliating glycolic and lactic acids

Strong enough to use once a day for visible results

Includes vitamin E and peptides which are good for healthy skin

Cruelty-free
Cons:
Not recommended for use under the eyes

Contains some strong ingredients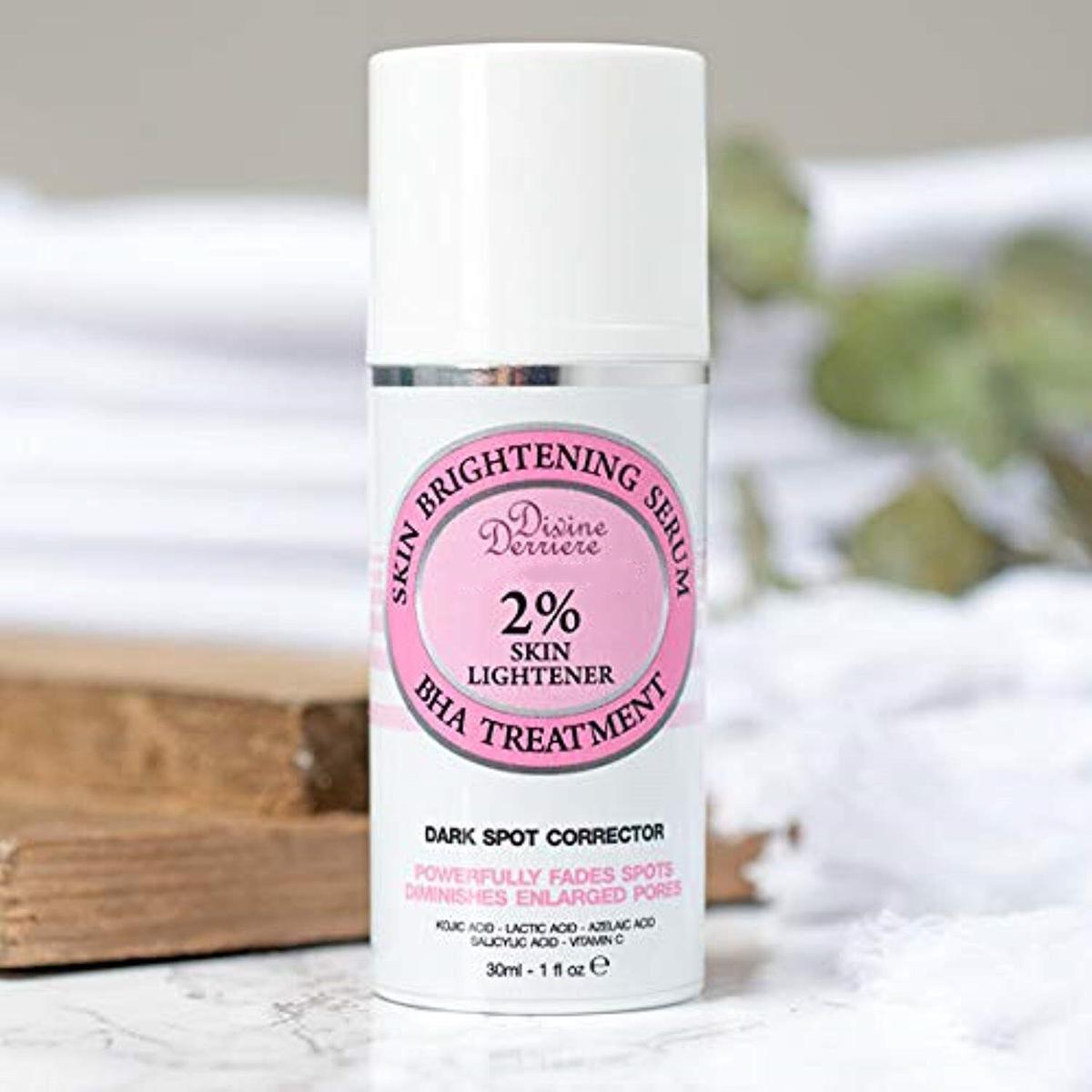 Neutrogena Fine Brightening Serum
The consistency of this Neutrogena brightening serum allows it to be absorbed quickly. Its dermatologically tested formula inhibits the skin's melanin production, therefore preventing the appearance of dark spots or blemishes. The high doses of vitamin C will ensure that your skin is bright and radiant.
Pros:
Not too strong

Does not contain alcohol

Serum absorbs well

Not too oily
Cons:
May not lighten the skin

Easily oxidizes and changes color if air enters the bottle
Himalaya Herbals Clear Complexion Whitening Day Cream
This best skin whitening cream contender is great for those of us who want their cream contents to be sourced in the most natural ways possible. Its ingredients include herbal and licorice extract for naturally effective skin lightening.
Pros:
Contains antioxidants

Non-comedogenic

Hypoallergenic

No parabens or harmful chemicals
Cons:
May feel greasy

May cause skin to feel sweaty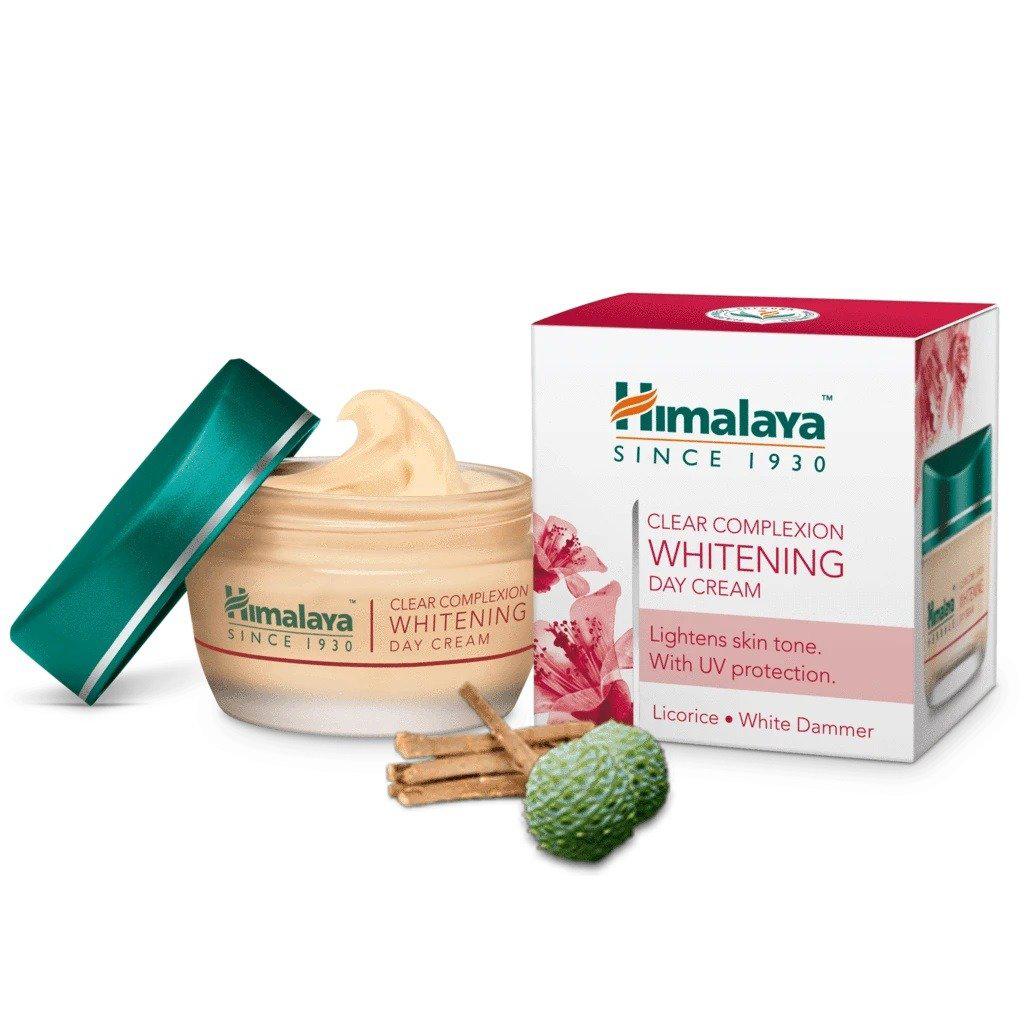 Lioele Rizette Magic Whitening Cream
This cream helps to reduce the appearance of wrinkles as well as brighten the skin. It is one of the best whitening creams recommended for the mature lady.
Pros:
Anti-aging benefits

Natural fragrance

No harmful chemicals

Claims visible results in a fortnight
Cons:
Many ingredients not listed on the label

Safety information not included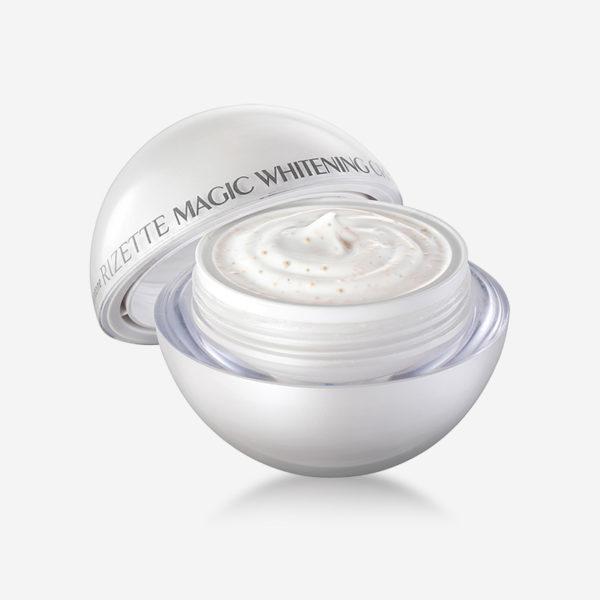 Meladerm by Civant
This pigment-correcting cream is another very good whitening cream. It's a popular choice for many people due to its ability to fade not only dark spots but scars too.
Pros:
Clears old scars as well as recent ones

Affective in fading acne marks

Uses natural ingredients

Larger quantity
Cons:
May take longer to see results

Comparatively more expensive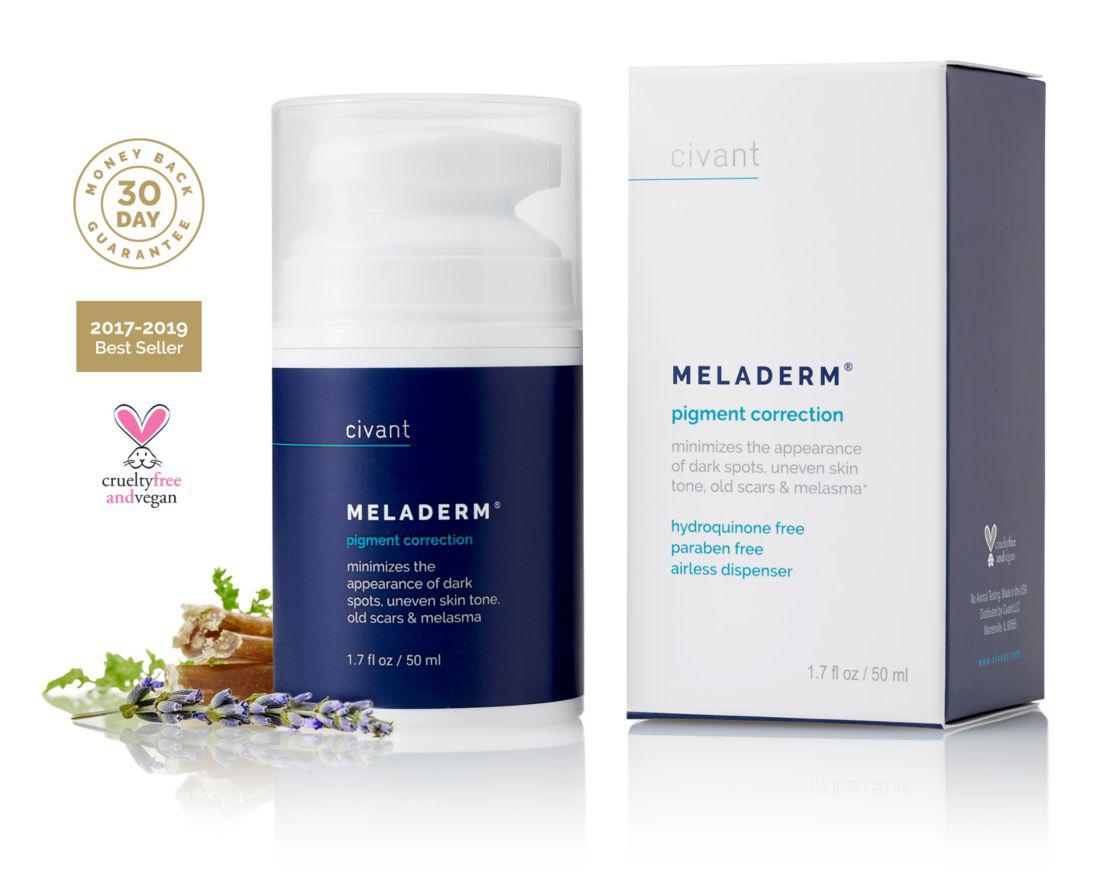 Brtc V10 Multi-Lift Skin Whitening and Brightening Cream
Last, but still one of the best whitening face creams, is this serum. It contains vitamins that nourish the skin. Only requiring one application either day or night, this serum is sure to please.
Pros:
Contains anti-aging properties

Good for both men and women

Improves the overall look of the skin

Moisturizing formula
Cons:
Only approved for facial use

Can be irritating to people with sensitive skin or eczema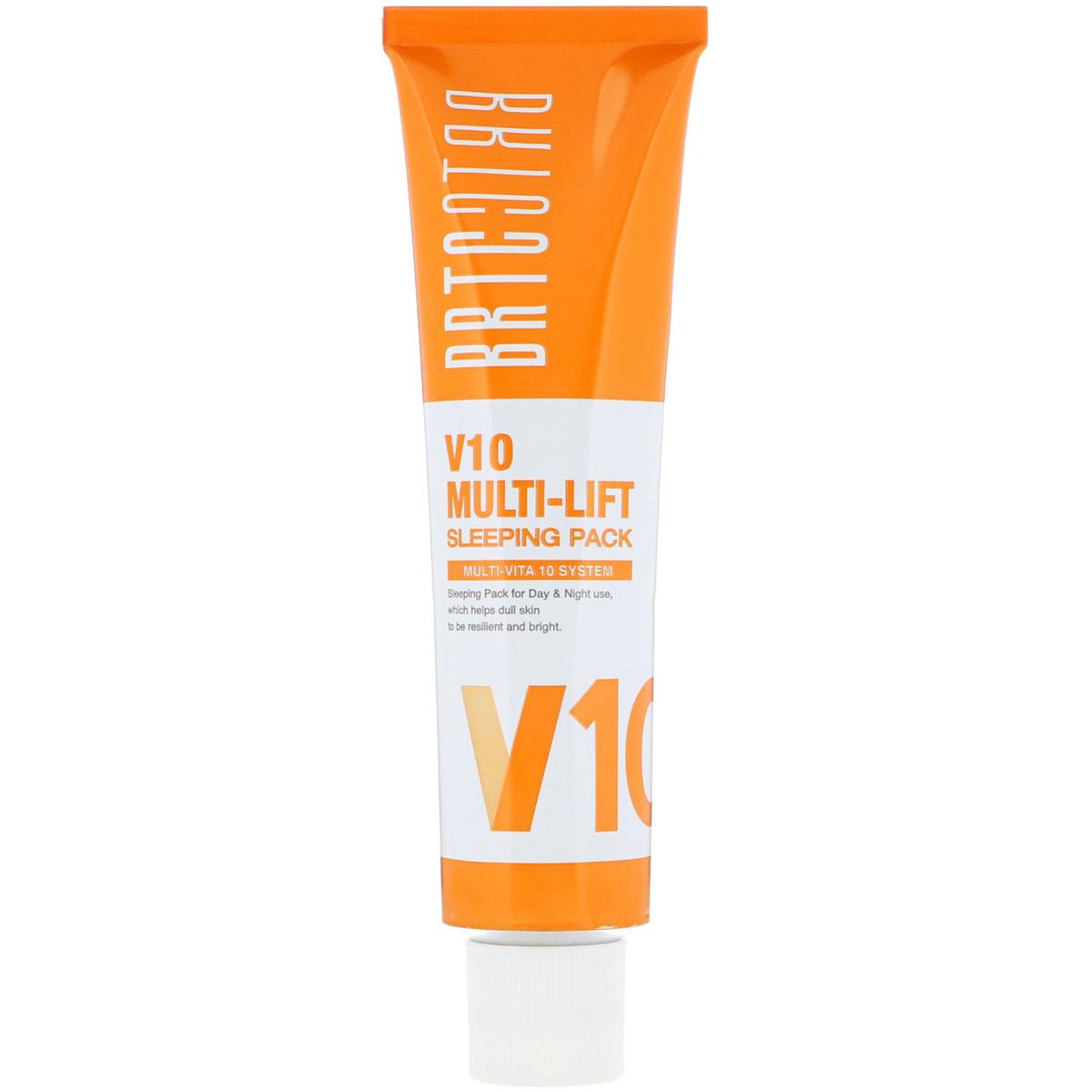 Summary
Having attractive, youthful, and glowing skin is easily achievable using any of the whitening products described here. We always recommend doing a skin patch test first, then you can be confident of the lighter and brighter skin results you'll get from buying any of the best whitening creams above.