We've all been there. A pimple here, some dark circles there, a face that never seems to cooperate with you, regardless of how many times you try to apply your makeup that day. The pimples start showing, the fine lines get exaggerated, and your face simply looks as if you just smashed a wet cake on your face. You spent a long time trying to make it look nice, and it ended up looking horrible.
Don't blame the concealer. A quality concealer will do most of the job – but the rest of the job will be done by your technique. If you apply your concealer correctly, it will work throughout the day, no matter the severity of your imperfections.
Steps for Applying Concealer
You might think at this point, "how difficult can it be to add some concealer?" You'll be surprised how many people get these steps wrong because putting the concealer on is not the only thing you have to do here. Here is the step-by-step process, from prepping the skin to ensuring the concealer sticks.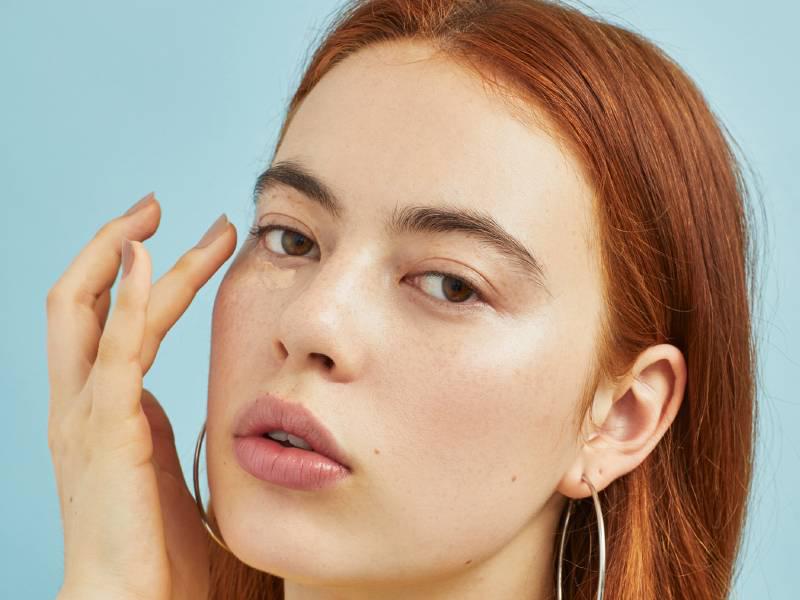 1. Prepare your face
If your skin is dirty or oily, it will encourage the clogging of your pores. Remember that oily pimple that you are trying to hide? Not cleansing your skin will lead to another one. For this reason, you might want to use a mild cleanser and follow up with a moisturizer.
2. Choose the right concealer shade
Concealers come in a variety of shades and tints, so you need to pick the right products. You may use the concealer based on your skin tone, or you may use the color-wheel ones to figure out which option you need. Depending on the blemish that you have, the right tinted concealer might cancel out the colors that you need to cover.
For instance, if your face has quite a bit of redness, you may use a green-tinted concealer. Yellow will add brightness to your face, whereas lavender can make your yellow-toned skin look more even. If you have dark circles or any other dark spots, you should use a red or orange-tinted concealer to cancel out the purple.
3. Apply the concealer
Your skin has been prepared, and now it's time to apply the concealer itself with a brush, sponge, or your fingers. There are no actual must-have spots for a concealer – you put it where you need it. If you are using it for dark circles, create a few dots under your eye, sticking close to the lashes. Make sure to go from one corner of the eye to the other. Once you have done that, apply it over any other blemishes that you may have.
This is where the question "should I use foundation first" also pops in. If you are applying concealer on your dark circles, you might want to go with the concealer first and then follow up with the foundation. However, if your purpose is to cover your blemishes, go with the foundation first and then add the concealer. This way, you won't risk rubbing the concealer away from your blemishes.
Tips on applying concealer:
When you are applying concealer, there are various tips and tricks that you may use to make the formula stick smoothly. Here are some that can save your day:
Before applying the concealer on a pimple, apply some eye primer on the area. Pimples, just like the eyelids, can be very greasy areas – which is why the concealer just doesn't seem to stick. To prevent it from "traveling," use eyelid primer before following up with the concealer.

Start with thin layers of concealer, to make sure you do not apply in excess. If you need more coverage, you can build up along the way – but in the initial stage, you should add no more than a few dots.

Choose your concealer in a shade that is slightly lighter in comparison to your foundation – particularly if you are struggling with under-eye circles.

Use the right formula for your skin type. Even if they're from a good brand, stick or cream concealers might not work well for oily skin and large pores. Apply liquid concealer instead.
4. Set the concealer
Even a high-quality concealer will start wrinkling at some point, which is why you might want to set it after you have applied it. Pressed powder will work too, but loose powder is more efficient in fixing the concealer into place. Use a smaller brush (not the one you usually use for the whole face powdering), as it will help you reach the smaller corners with much more ease.
The Bottom Line
Applying concealer might not be as simple as you thought. Still, as long as you follow these steps, your concealer should look spot-on at any moment.