The splendor, irresistibility, and uniqueness of your look depend to a large extent on complementary elements and decorations. This is especially true for the cold season because that's when it becomes more difficult to look feminine and charming due to thick sweaters and layering.
This year's accessories trends set the tone for your entire look, conferring charm and sophistication. Accentuate any outfit of your choice with interesting, varied, and chic accessories, such as long gloves, geometric bags, combat boots, and large necklaces.
Emphasize your individuality by choosing to wear thick belts, headscarves, and other trendy accessories designed by couturiers not just to keep you warm, but also to accentuate your silhouette. Find the most representative examples below!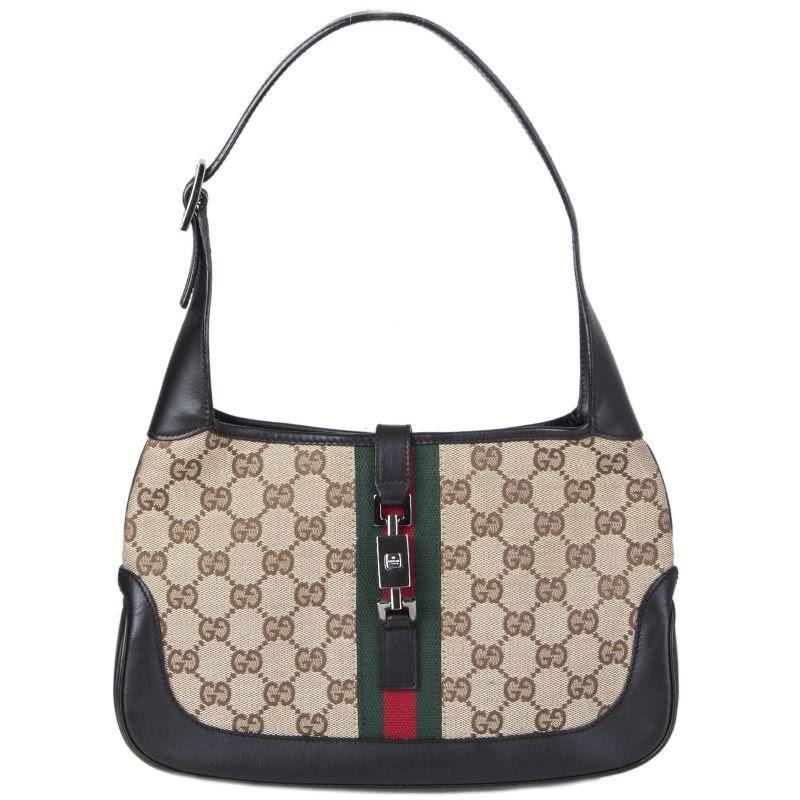 This year, the new accessory hit of the fall-winter season is the geometric bag. You should expect bags shaped like circles, triangles, squares that are characterized by straight lines and clear proportions. You can diversify your wardrobe by adding a few sculptural bags to your collection that look spectacular and unusual, and most importantly that go well together with both casual and elegant outfits.
American brand Coach presented triangular bags and cubes in their autumn-winter collection. It was followed by Prada, Roksanda, Oscar de la Renta, Lanvin, and Celine, who have also shown their love for clean lines. Streetstyle activists have taken part in these increasingly popular 2020 accessories trends as well. Girls are especially fond of leather tube bags with long or short handles.
Another main trend, the Jackie bag was first presented to the public back in 1961. However, thanks to the Italian Brand Gucci, it became the star of this year's collection. A timeless classic, the Jackie bag is a boho bag that features a curved shape and a gold clasp. Gucci Creative Director Alessandro Michele presented his version of this bag, demonstrating that it can be worn by both men and women.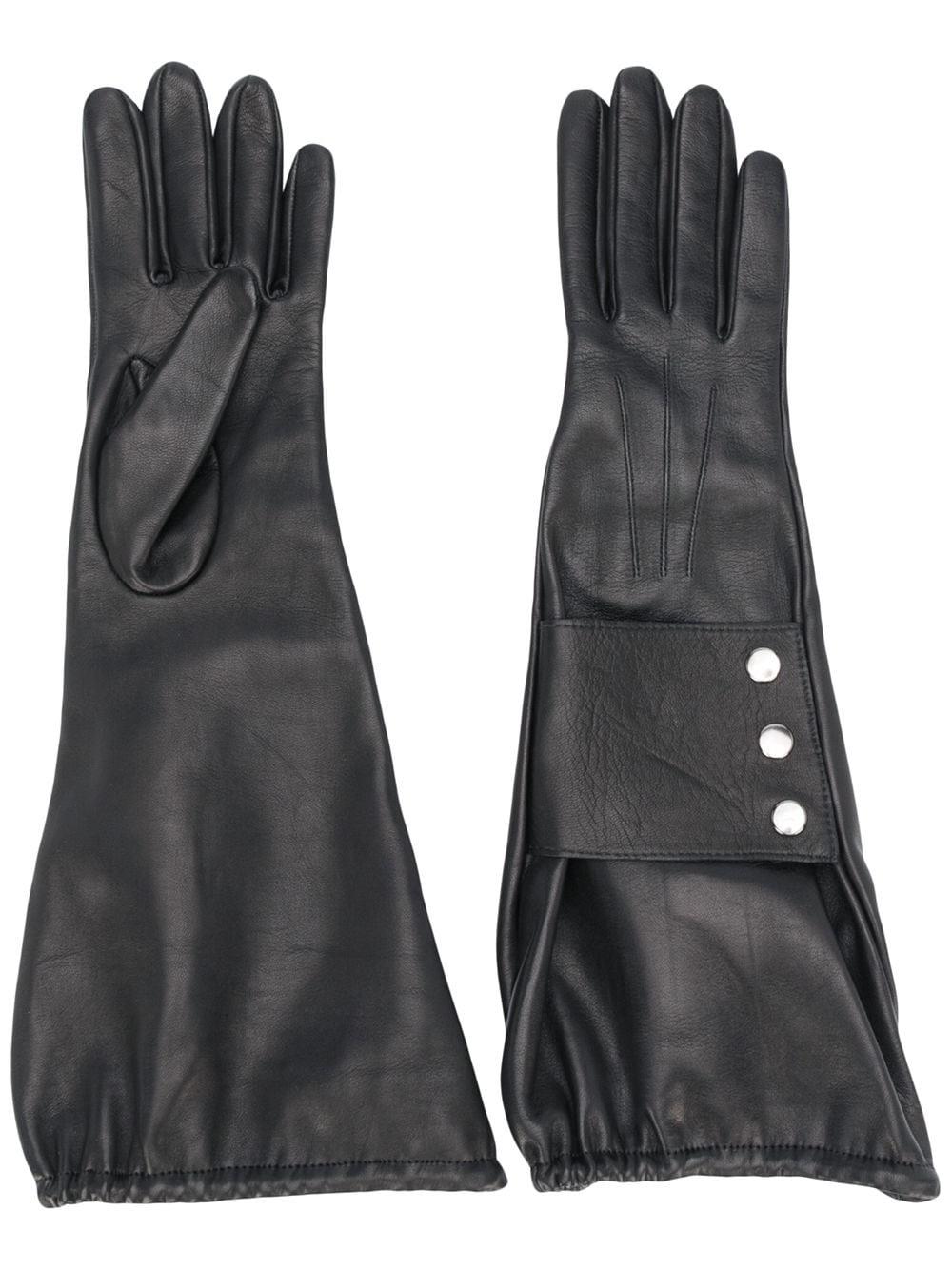 Once the hallmark of the 19th-century aristocracy, long gloves have made their stellar comeback in the new accessories trends. Made of leather, satin, lace, or silk, they are inspired by the divas of the past, such as Audrey Hepburn and Marlene Dietrich.
A deliberately theatrical accessory, long gloves can be worn not only in combination with evening dresses. You can match them with capes, trouser suits, turtlenecks, and even micro-shorts as seen at Off-White shows. Typically, their color either goes well with the entire outfit, or they come in similar prints.
As autumn and winter accessories, the most fashionable gloves are elongated and made of leather. They have a practical purpose as well, not just an aesthetic one. Elie Saab, Marc Jacobs, and Balmain presented different versions of long gloves in colors like black, beige, and even brown, as seen at the David Koma fashion show.
Various designers have embellished plain gloves with embroidery and iridescent stones, making this accessory even more noticeable and expressive.
Anna Sui suggests wearing long gloves with dresses characterized by trendy cutouts, while Balmain matched them with overalls. So, it's really up to you how you choose to highlight this accessory.
An interesting trend has emerged to wear massive jewelry over gloves. A bracelet or a large ring is combined with gloves into a single composition, giving completeness to a precisely calibrated evening look.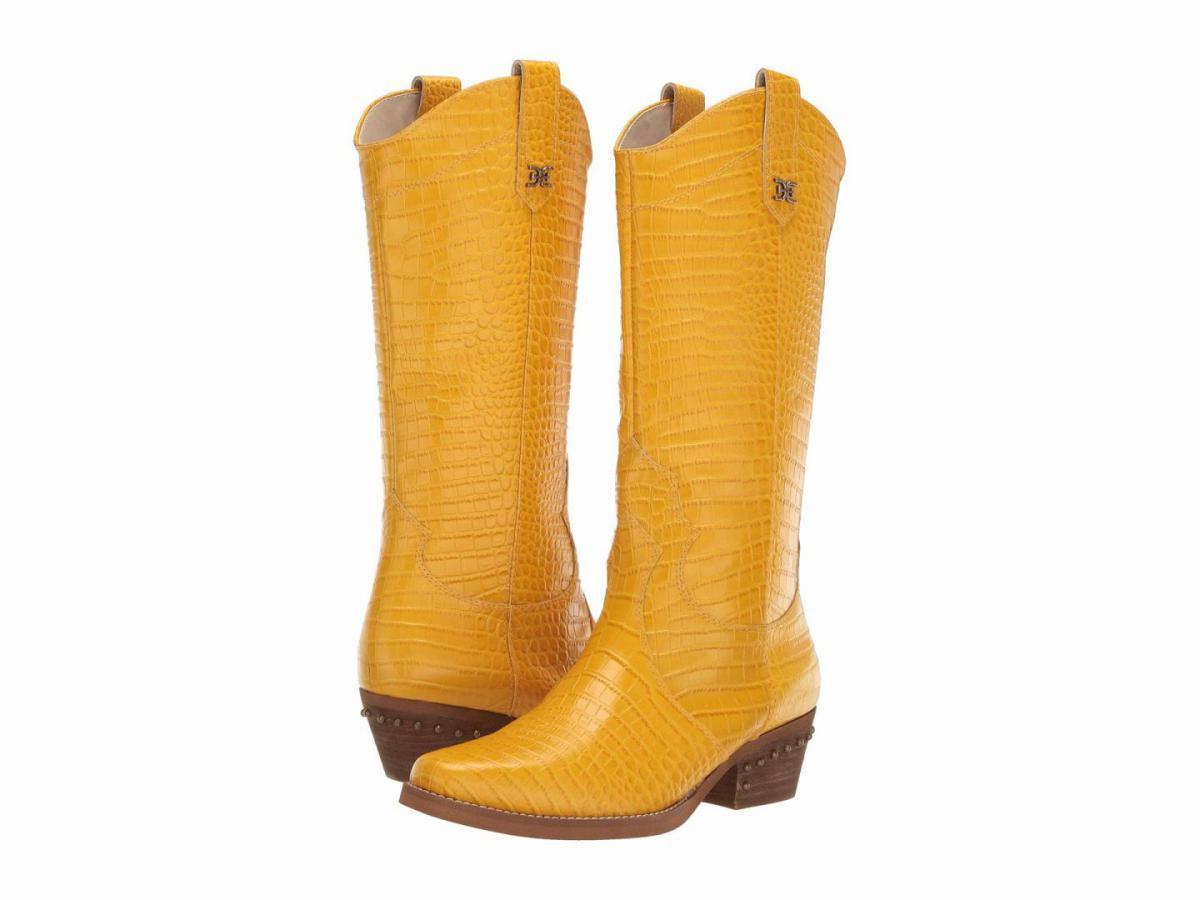 All kinds of boots will enjoy unprecedented popularity during this fall and winter. Designers such as Rochas, Christian Dior, and Dolce & Gabbana suggest trying on high-soled models, hybrid boots, and those inspired by the 90s.
Other high-fashion houses like Balenciaga, Alberta Ferretti, and Oscar de la Renta have presented very bright boots. We're not talking about earthy colors or deep shades of precious stones. In fact, an ultra-bright palette is in fashion. It's like designers decided to help us fight the autumn blues with colors like yellow, red, light green, and purple.
Now, think about combining such colors with western-style boots, and you'll understand this season's trends better. However, keep in mind that this year's fashionable western boots are heavily embellished with metallic applications, various prints, and fabrics. In other words, they can only be worn by daring women who are not afraid to be in the center of attention.
For a fun statement look, you can combine a pair of jeans and a white top. There's no need for further sophistication with bright colored western boots.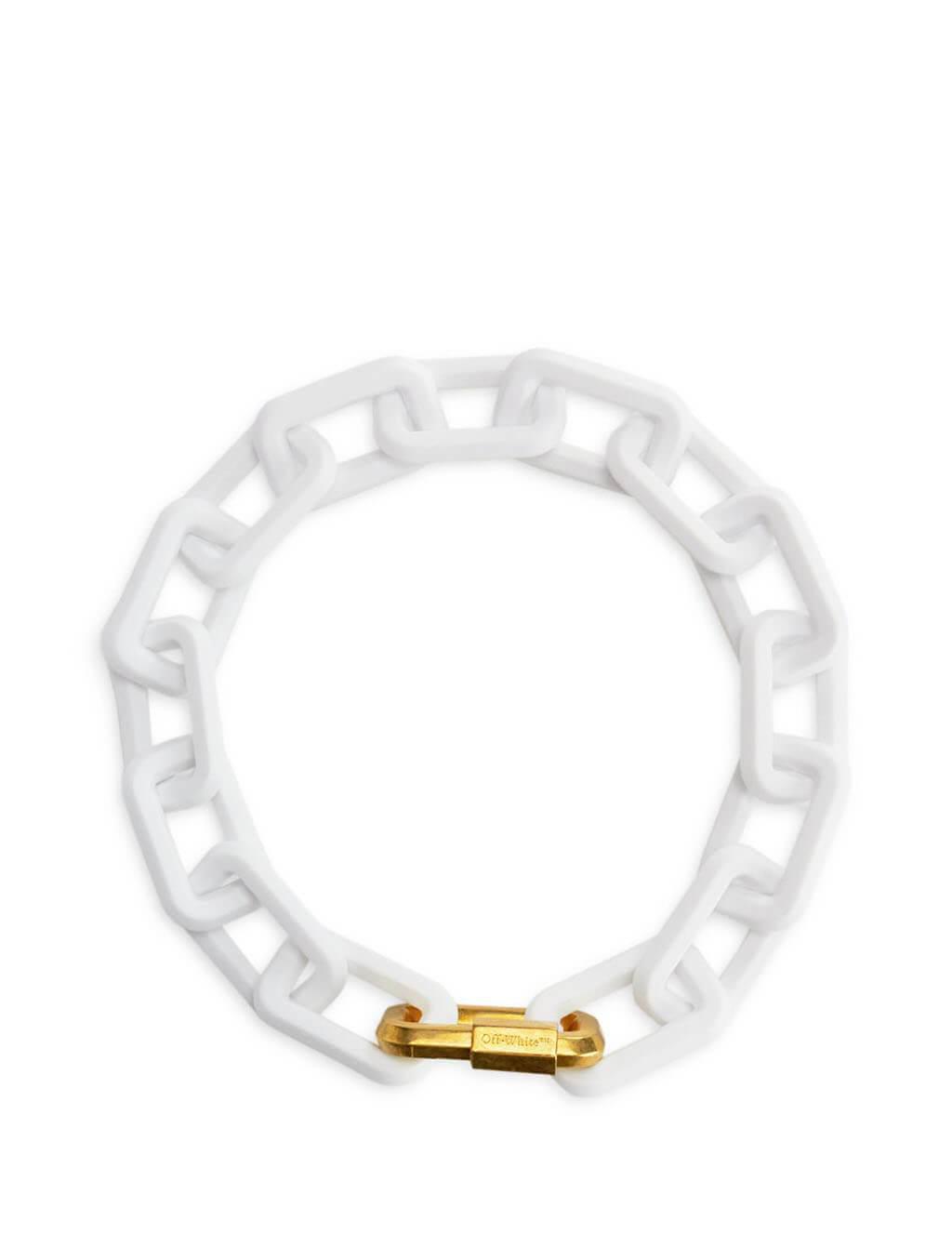 Chunky and large necklaces are the main trend among jewelry in the fall-winter season. Smoothly embracing the neck, massive jewelry also accentuates its fragility and flawless lines. The designs are varied; they are either clear circles with moving parts, gracefully curved snakes, or original and irregular abstract shapes.
As bright and catchy as possible, they draw all attention to themselves and are able to revive the most restrained look. They create a successful tandem with evening dresses and even a classic suit. So, as you can see, the current accessories trends are far from representing minimalism.
The gold tint in jewelry proposed by Off-White goes well with any other color, so you can use it for any occasion. Marine Serre, Sacai, Rokh, Bottega Veneta, and others have presented chain jewelry this season, so you simply can't go wrong with it.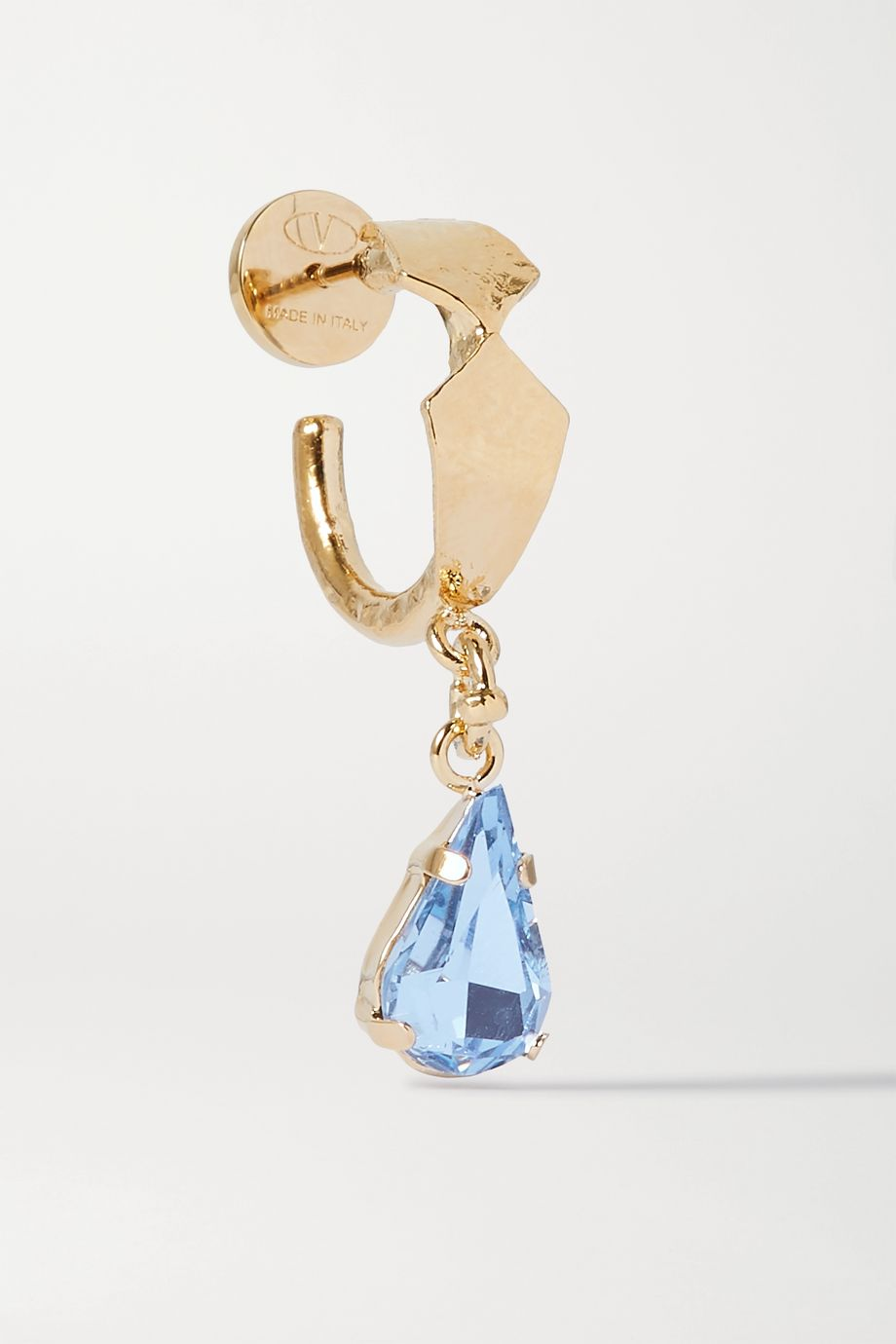 You can say goodbye to the elegant and graceful earrings you were accustomed to. Now, the larger and more unusual they are, the better and more fashionable they are considered. In addition to size, there is another impossible-to-miss trend, namely the mono-earring. Valentino presented single-crystal earrings, while others focused on metallic and futuristic designs.
Fancy earrings that combine unusual curves, paradoxical solutions, and fabulous elements can be found at Valentino, Givenchy, and Stella McCartney. Such earrings will definitely be appreciated by courageous girls. Instead of wearing just one large earring, though, you can go for a tiny option in the other ear. Such adornments catch the eye, so make sure to match them with discreet dresses, plain blouses, or jackets. Also, consider your hairstyle because your hair should not cover the main piece. Braid your hair or put it up into a bun.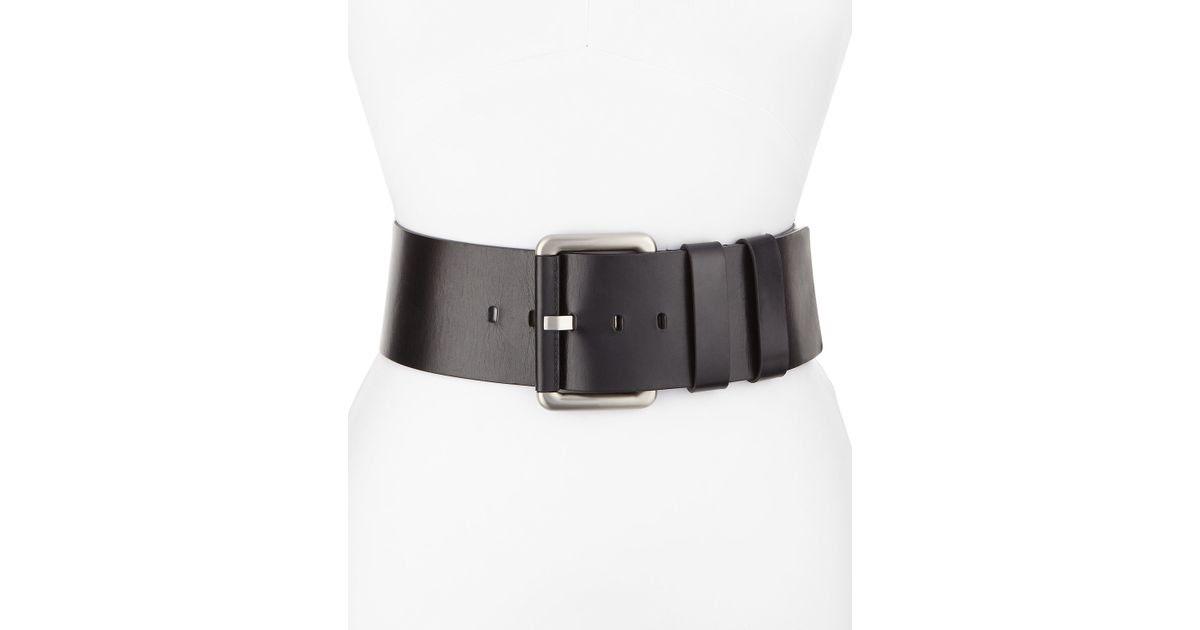 Belts are relevant autumn and winter accessories. Wide belts made it to the catwalks and some of them resemble corsets. It could be because fashion designers are nostalgic for past trends. Material and color can be any, and massive buckles are welcome. Such a belt can be worn with a dress or over a coat. For example, the Junya Watanabe collection featured red and black patent leather straps worn over stylish wool coats and jackets. This accessory gave a sexy touch to strict outerwear. Similar options were offered by Marc Jacobs, Victoria Beckham, and Michael Kors.
Rope belts were also seen on catwalks. The rope has become one of the most popular materials for the coming season, so you can simply wrap your waist with a piece of rope that matches the colors of your outfit.
Final Words
Fall and winter are going to be very colorful seasons when it comes to accessories. Combine massive and unusual jewelry with long gloves and keep your coat in place with a wide belt. For a special occasion, try on the mono-earring and have fun!