In 2020, you can say goodbye to uncomfortable boots and welcome the new, sophisticated, feminine and comfortable designs. The focus this year is on heels, which come in different shapes, such as square, kitten heels and even ball-shaped heels.
The modern boots 2020 edition also focuses on versatility. For example, you can purchase a pair of thigh-high boots and wear them as such or as boots with wrinkled shafts. Slouchy shaft boots are also very fashionable according to fashion companies like Rejina Pyo, Roksanda, and Proenza Schouler.
Combat boots, Chelsea boots, cowboy boots also come in a dazzling variety of colors and designs. Speaking of color, you'll be seeing lots of it this fall. Let's find out more about the most wanted boots models this year.
Thigh-High Boots
Thigh-high boots are specially designed for women with slender silhouettes because they emphasize their best features. The length of the over-the-knee boot is more daring this year, reaching the thigh-line. Such boot models offer comfort, warmth and sensuality to the woman who wears them. As for designs, they feature shiny textures, complex accessories and slouchy shafts.
A classic model that meets this year's tendencies and features a shiny texture, medium square heels and the rounded front is Stuart Weitzman's Zuzanna Over-the-Knee Boot. Other notable and very fashionable examples were seen at Bottega Veneta, Moschino, Off-White, Sportmax, and Victoria Beckham fashion shows.
Sportmax Patent Eco Leather Over-the-knee Boots are characterized by a sculpted heel, which is a key Sportmax signature. You can pair these with a sleeveless asymmetric dress.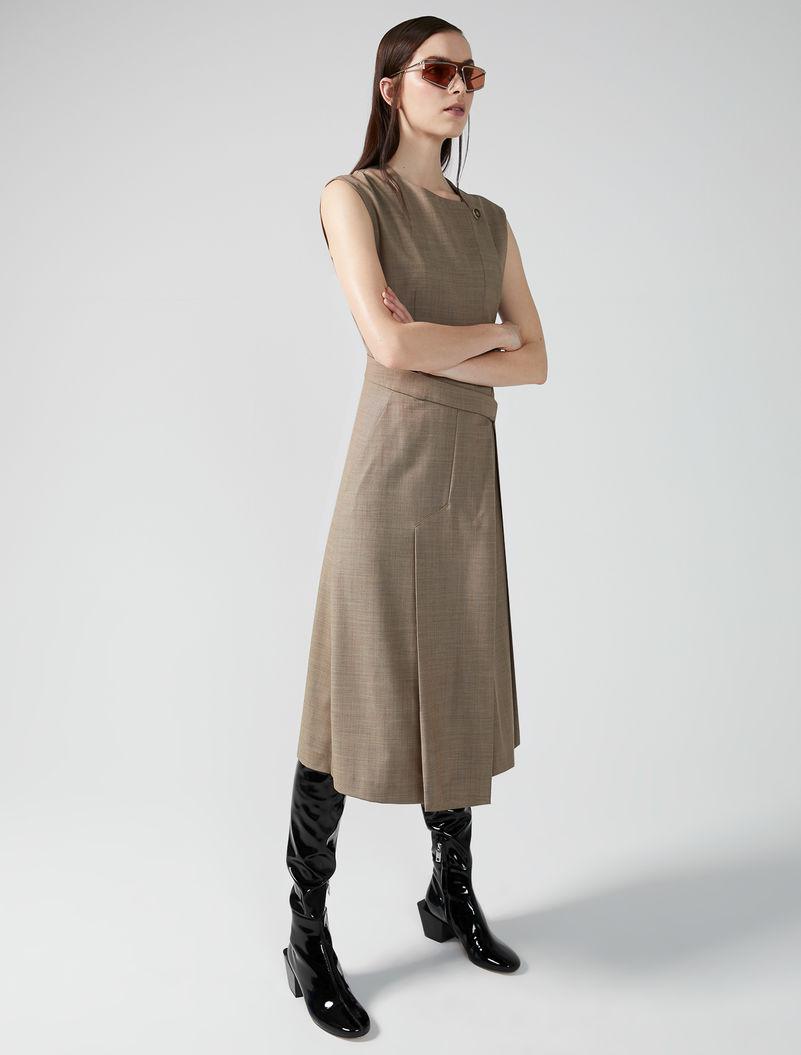 Combat Boots 2020
Combat boots are at the top of the most important footwear trends this year. They gained popularity during the '90s and became trendier with each passing year. Designers recommend matching them in contrast with delicate and feminine dresses, or wearing metallic, shiny or floral designs with casual outfits.
Some of the most relevant examples in this regard are Valentino Garavani's Rockstud Calfskin Leather Combat Boots and Miu Miu Women's Black Leather Combat Boots . Or, you might like the Unicorn Dr. Martens Combat Boots if your style is flashier and more daring.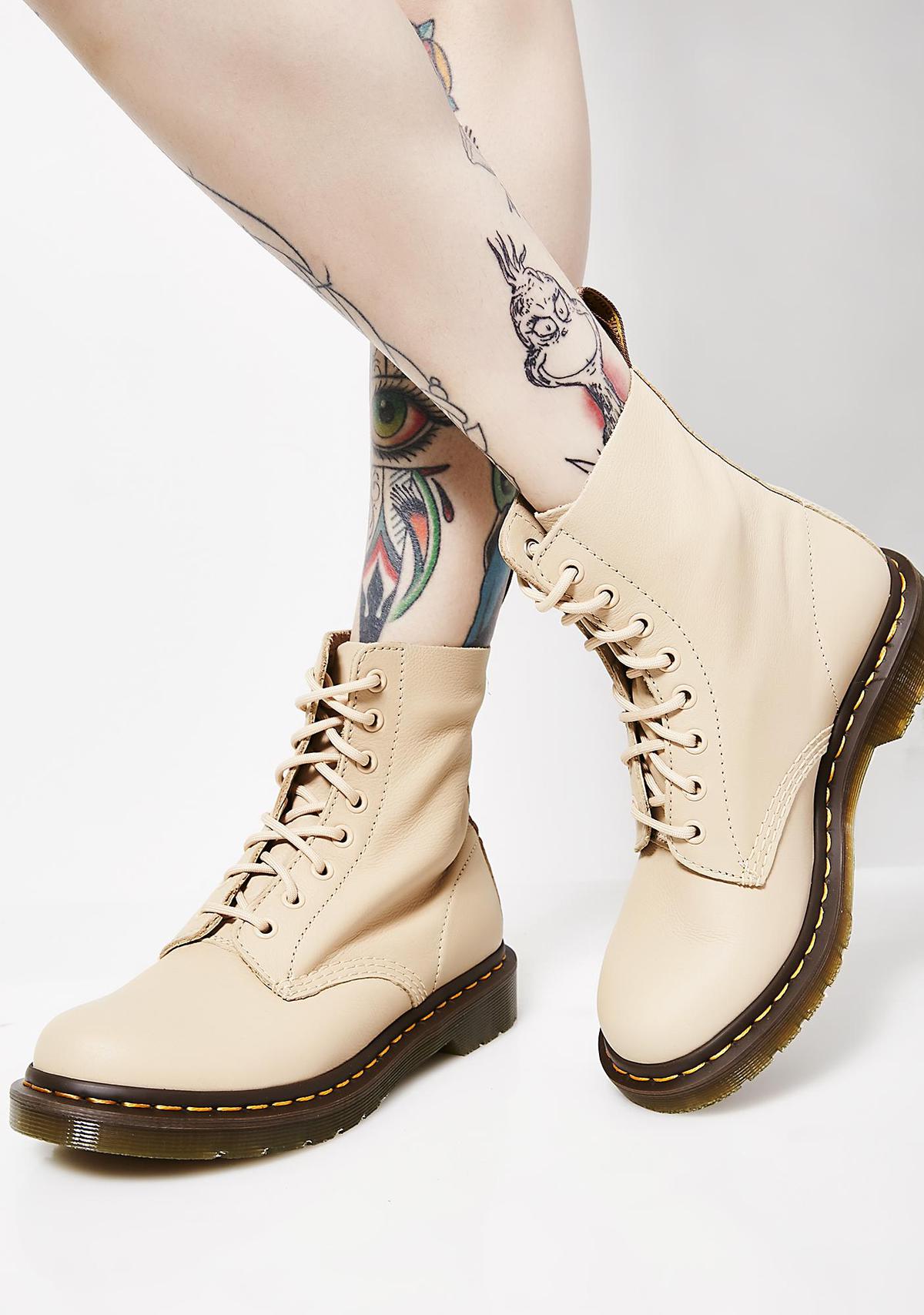 Chelsea Boots
Nina Ricci and Giambattista Valli emphasized the versatility of the Chelsea boots with heavy-duty rubber soles in their fashion shows this year. You can match a pair of such boots with almost any kind of outfit. Although they look more suitable to wear when outdoors, they work just fine in the professional environment too, when paired right.
Alexander Wang Cutout Chelsea Boots feature a unique and original metallic cutout heel. You can wear them with jeans or floaty dresses as long as the weather allows.
Rag & Bone Walker Chelsea Boots are part of the same category, but they look very different. They feature comfortable block heels and come in the taupe color.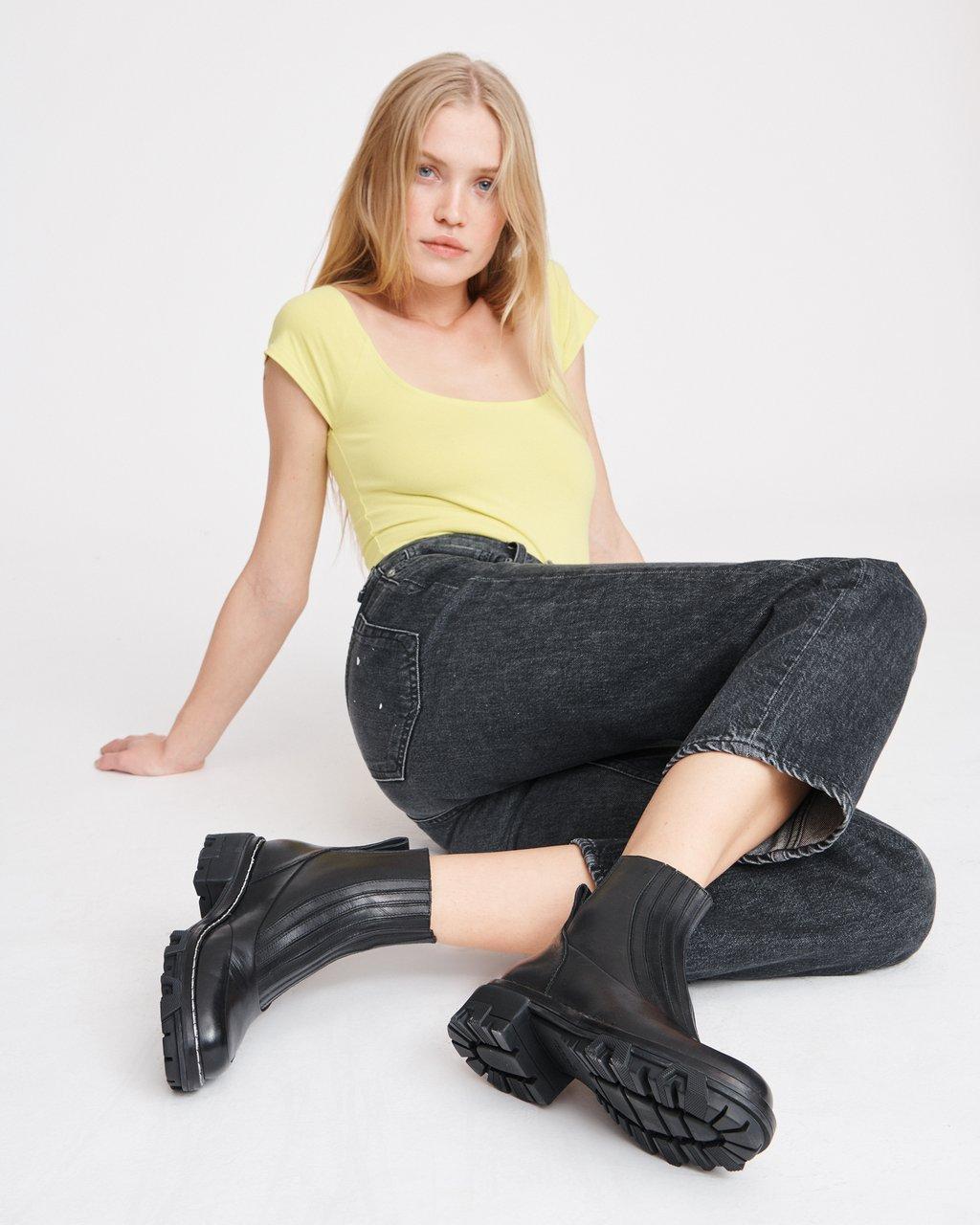 Sparkly Boots
Sparkly boots might not be easy to wear anywhere and effortlessly match with casual outfits, but they add that touch of glam that everyone needs from time to time. Opt for a bit of nonconformism when it comes to your look by wearing a pair whenever you want to feel more special. If during past years sparkly boots were dedicated to evening wear, now they are seen as suitable for not so special occasions as well.
The designs of sparkly boots are quite varied. For example, Alberta Ferretti presented metallic boots with wrinkles and sexy, snake print, called Paris Texas . MSGM on the other hand, proposed an ankle boot design that features lots of glitter, a multicolor pattern and leather lining, which you can find here .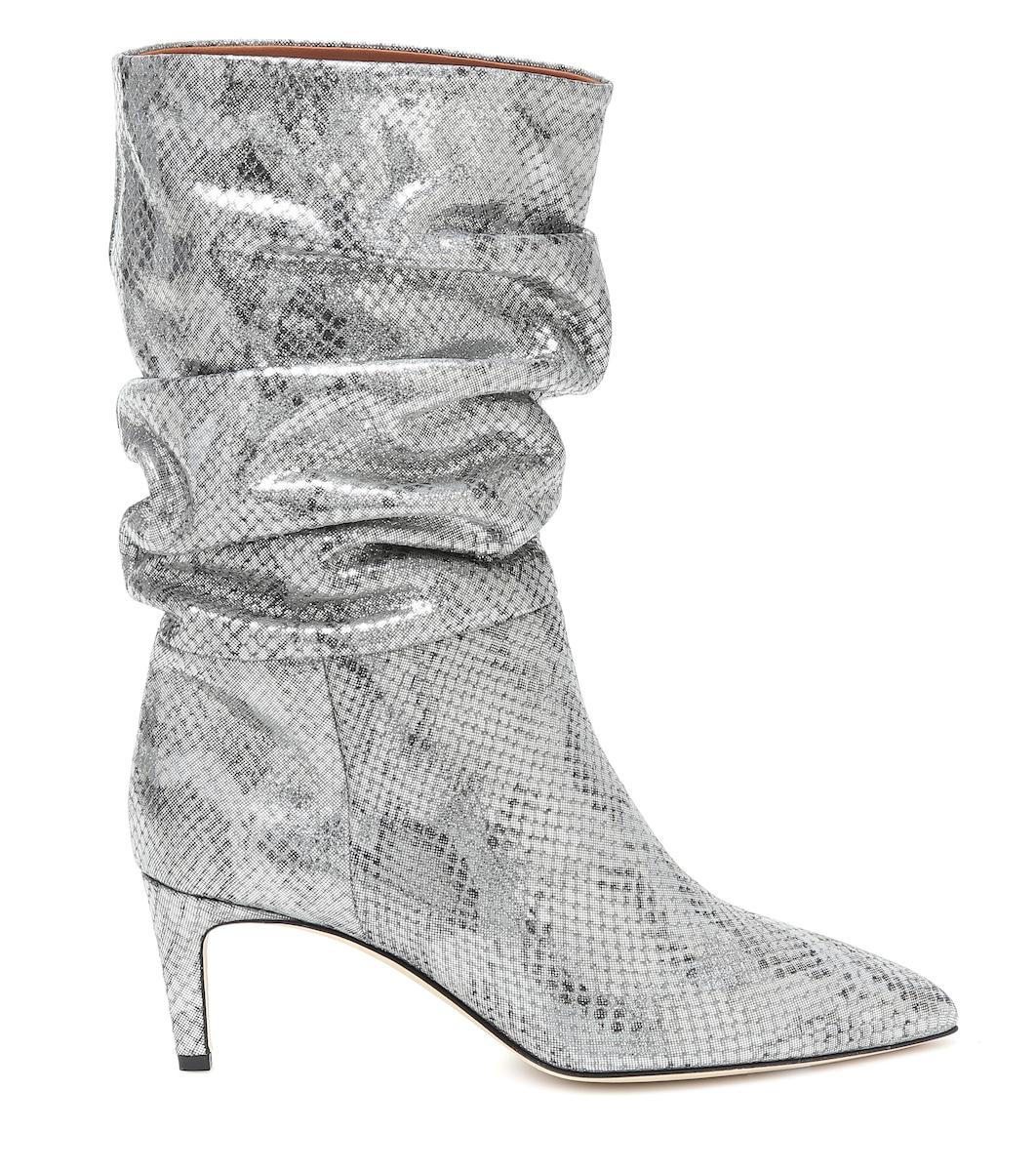 Equestrian Knee-High Boots
A surprising trend found in the foreground of the most important boots 2020 tendencies for autumn and winter is represented by the equestrian knee-high boots. Inspired by the '80s fashion, they most commonly come in combinations of black and brown leather. They are chic boots that look best when combined with skinny jeans or short skirts.
A very affordable option are Sam Edelman Ilah Boots that feature cone-shaped heels. They look very comfortable to wear, are pointy and embellished with snake print in the front. However, you might want to hold back from horseback riding when you wear them.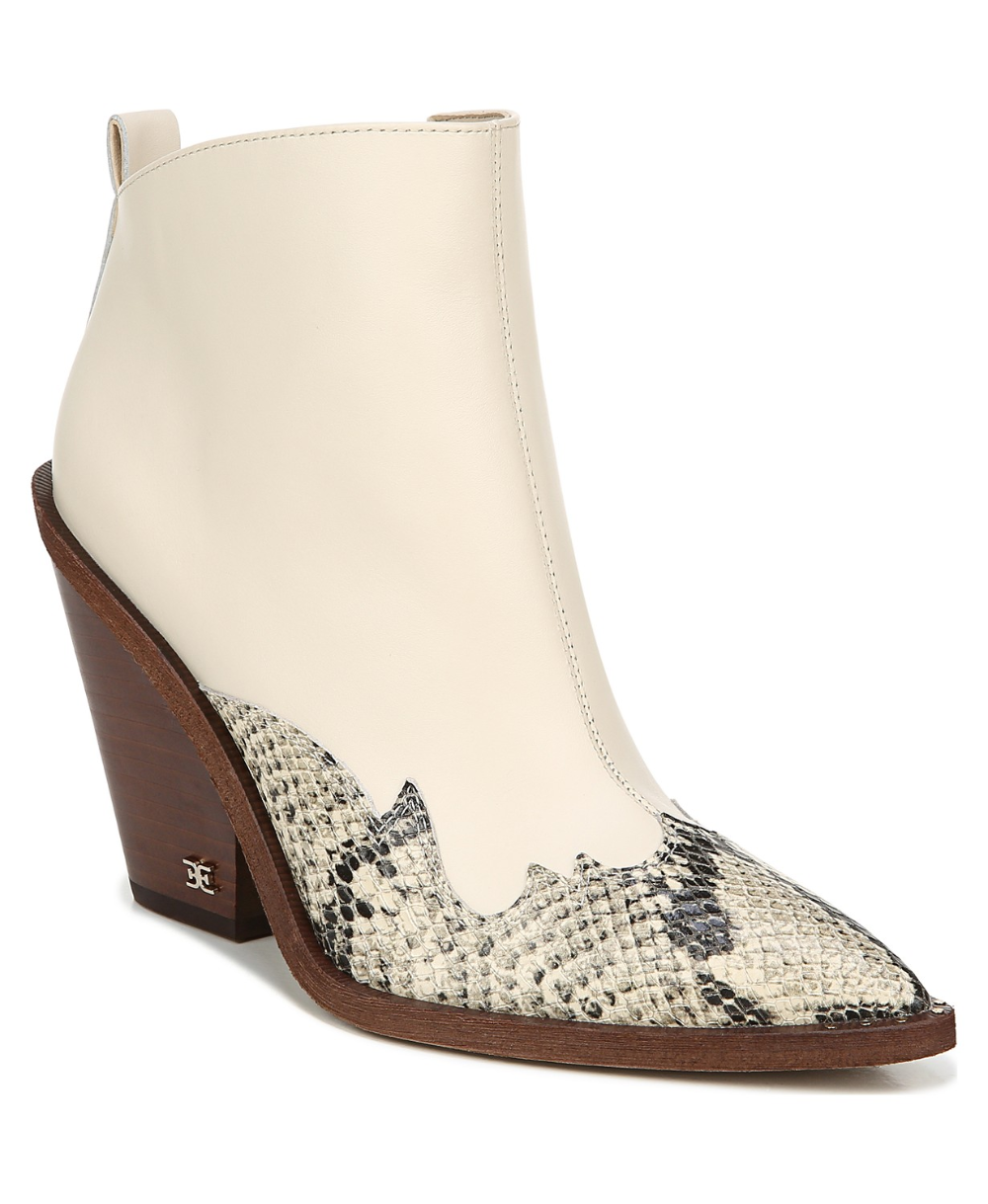 Wrinkled and Slouchy Boots
Wrinkled and slouchy boots are not a novelty. However, they gained a lot of ground in 2020. Variations of such boots were seen on the catwalks this year. Some of them look very comfortable to wear, especially those with kitten heels. They can be paired with pencil skirts and shorts.
The 65 Leather Knee Boots by Prada are slouchy and they come in a pleasant, burgundy color. The block heel ensures a comfortable wear, while the pointed toe has a leg-lengthening effect. A little on the pricey side, these boots are made in Italy with high-quality, supple leather.
Isabel Marant Lakfee Leather Ankle Boots are another notable mention. They feature a conical heel and they are made of supple leather. You can wear them up high, or scrunch them down to get a more casual look.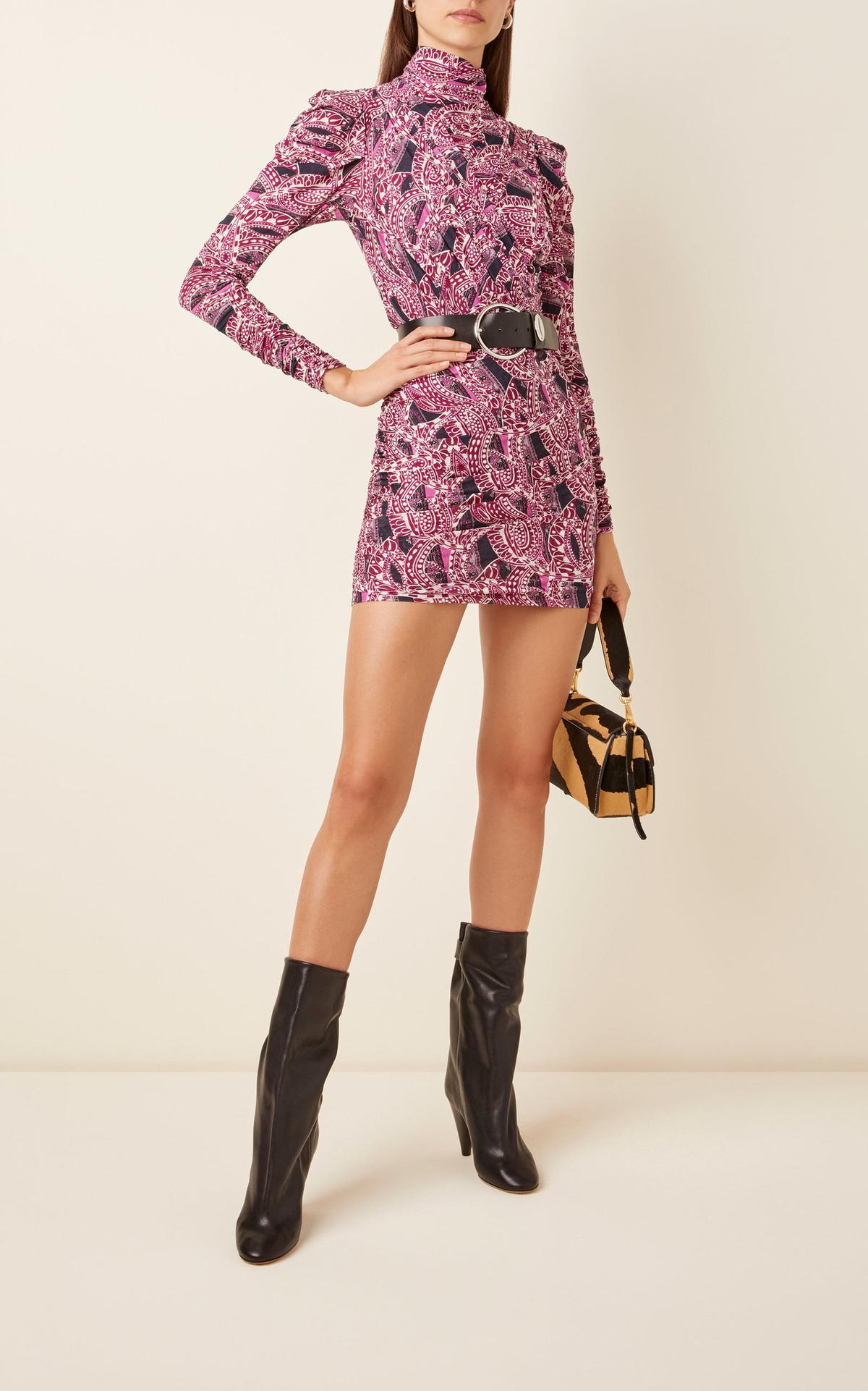 Boots in Bold Colors
This fall, get used to seeing boots in bold colors. Loud colors aren't for everyone, but if you are attracted to this trend, then you can opt for the Brother Vellies Mamba Boot , which represents a fusion between minimalism and athleticism. Designed using animal prints, it features a yellow stripe going down the back.
Floral designs and drawstrings are often met elements as well, especially for over-the-knee boots. Anna Sui and Tory Burch gave preference to floral prints this year.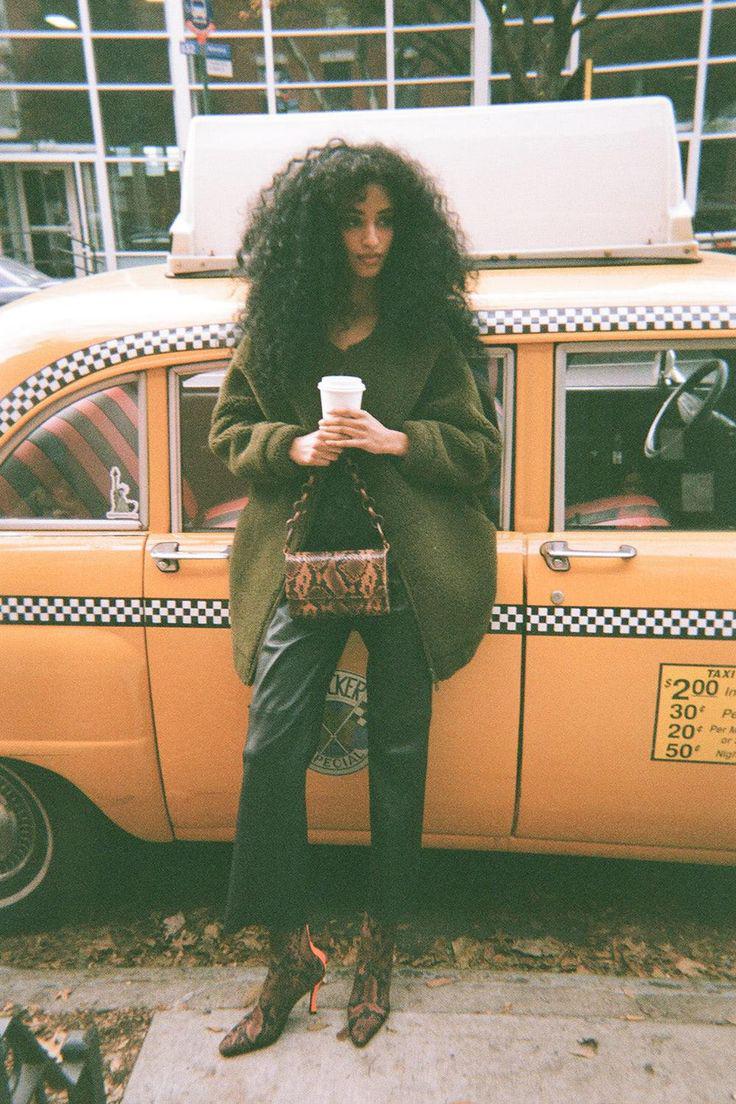 Final Thoughts
If you weren't a fan of boots so far, you won't be able to resist this year's trends. The boot designs are varied and comfort-oriented. You can opt for thigh-high boots for a special event or go for a pair of combat boots when you attend a casual meeting. Or, grab a versatile thigh-high/wrinkled pair to wear throughout the cold season. The choice is yours.