When you need to dress up anyway and step out of your comfort zone, you just open your closet and find the best outfit complementing the weather. But, pay special attention to the footwear as well to suit your dress uniquely. This summer has given you a perfect chance to step out and transform your shoes according to the requirements of the season. Whether you wear sneakers, boots, rangers, or high thighs, styling and comfort should be the priority to face the rush with more confidence.
Sandals
This season, find your best sandal that would be fashionable but comfortable as well. But do not feel messed up with your thoughts thinking about, "Which pairs will suit me more?" Here, we have made it simple by listing all the trendy sandals that will add more glare to your look.
1. EVA Sandal
Teva original is created to provide you timeless comfort with more style. Whether you want to wear it at the festival or during water activities, this footwear will be your best selection. Roam around the town with these all-day wearable pairs to beat the discomfort. It has an easy hook and loop closure that ensures the right fit and adjustability with your foot. It comes with a rubber outsole; you will admire this durable sandal after knowing about its specialties. This footwear is recyclable as its quickly dryable webbing is made with earth-friendly recycled polyester that amazingly supports your foot.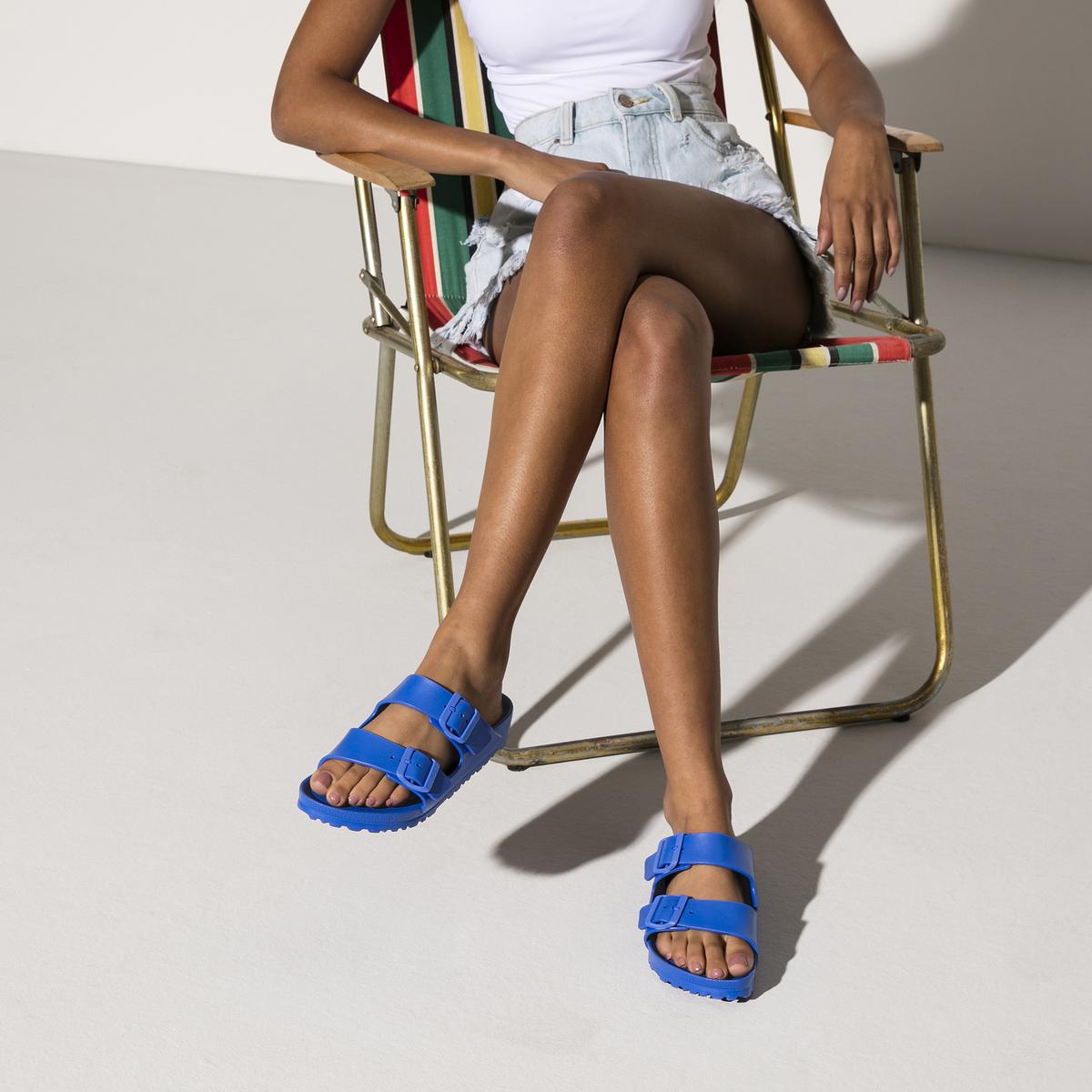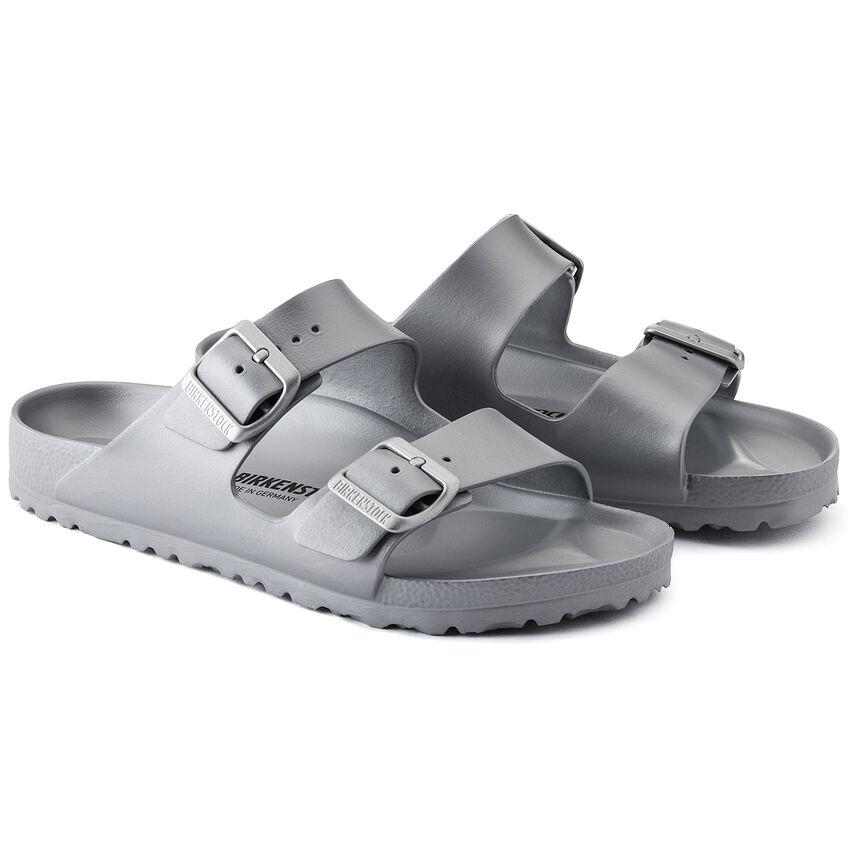 2. Birkenstock
This sandal is made with sustainable matter to assure you of invincible comfort. Its iconic design is damn attractive, which continues the legacy of its cork-latex footbed. This classic model footwear provides ultimate support to your foot. Go for effortless styling with its perfect fit. The footwear is exceptionally lightweight and flexible. It is available in impressive colors that will best compliment your every outfit. You will find it in a variety of upper materials, including Birko-Flor, Micro Fiber, Wood Felt, Textile, Suede Leather.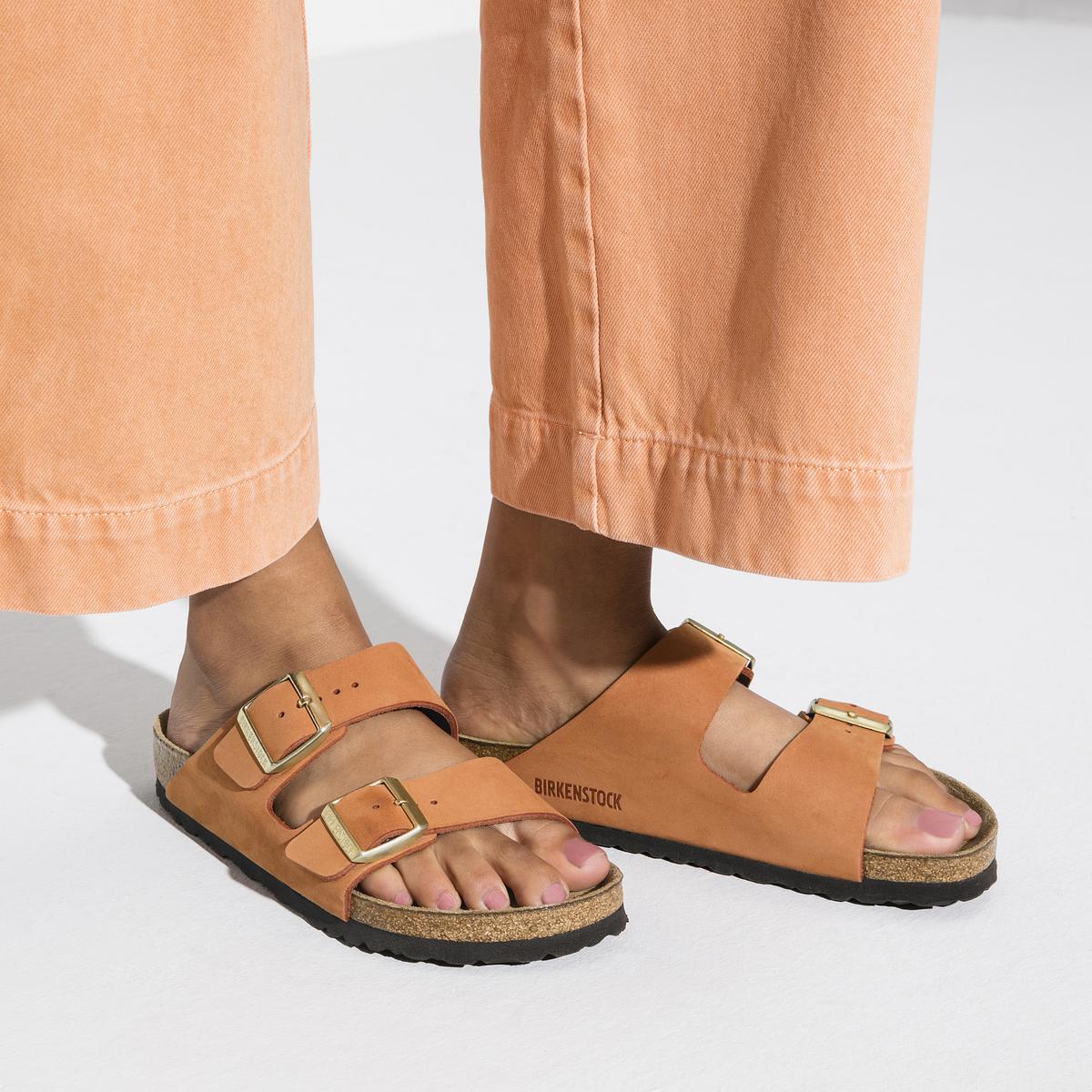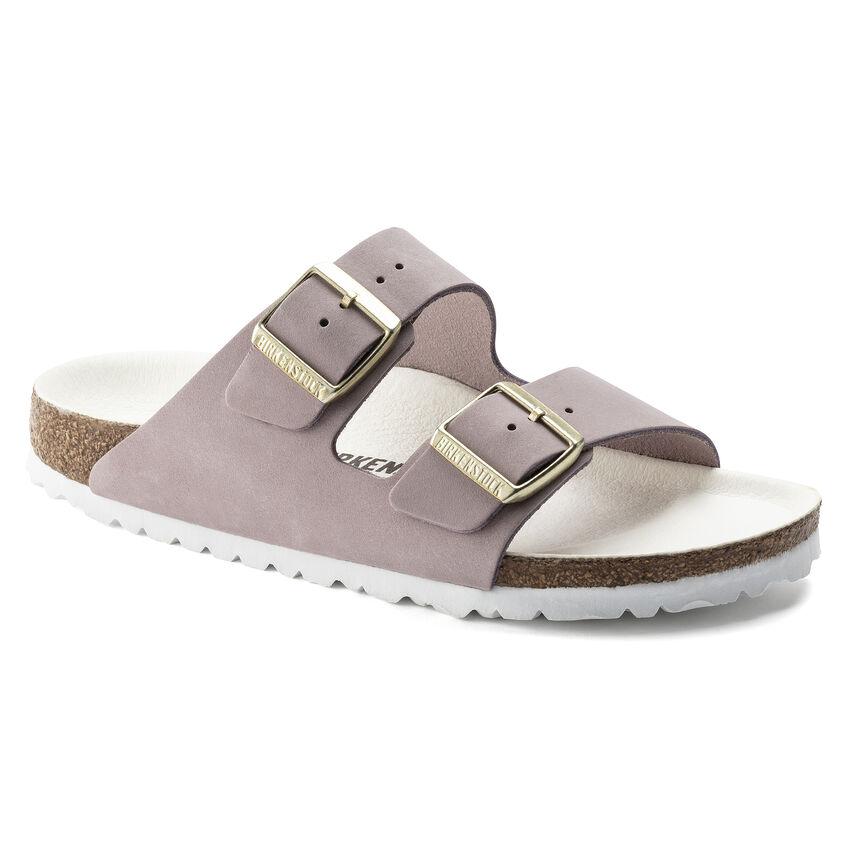 3. Woven Slide Sandals
Your casual wearing will be well-fitted with the slide sandals. Whether you are wearing joggers or denim shorts, slide sandals will play the best ensemble with your clothes. Woven slide sandals are all-time-favorite footwear for the season that nicely raves your every outfit. These sandals are available in a variety of styles and colors that will look fabulous on your feet. Also, you can pair this comfortable and supportive footwear with warm outfits. Sandals with a natural finish look splendid for run errands.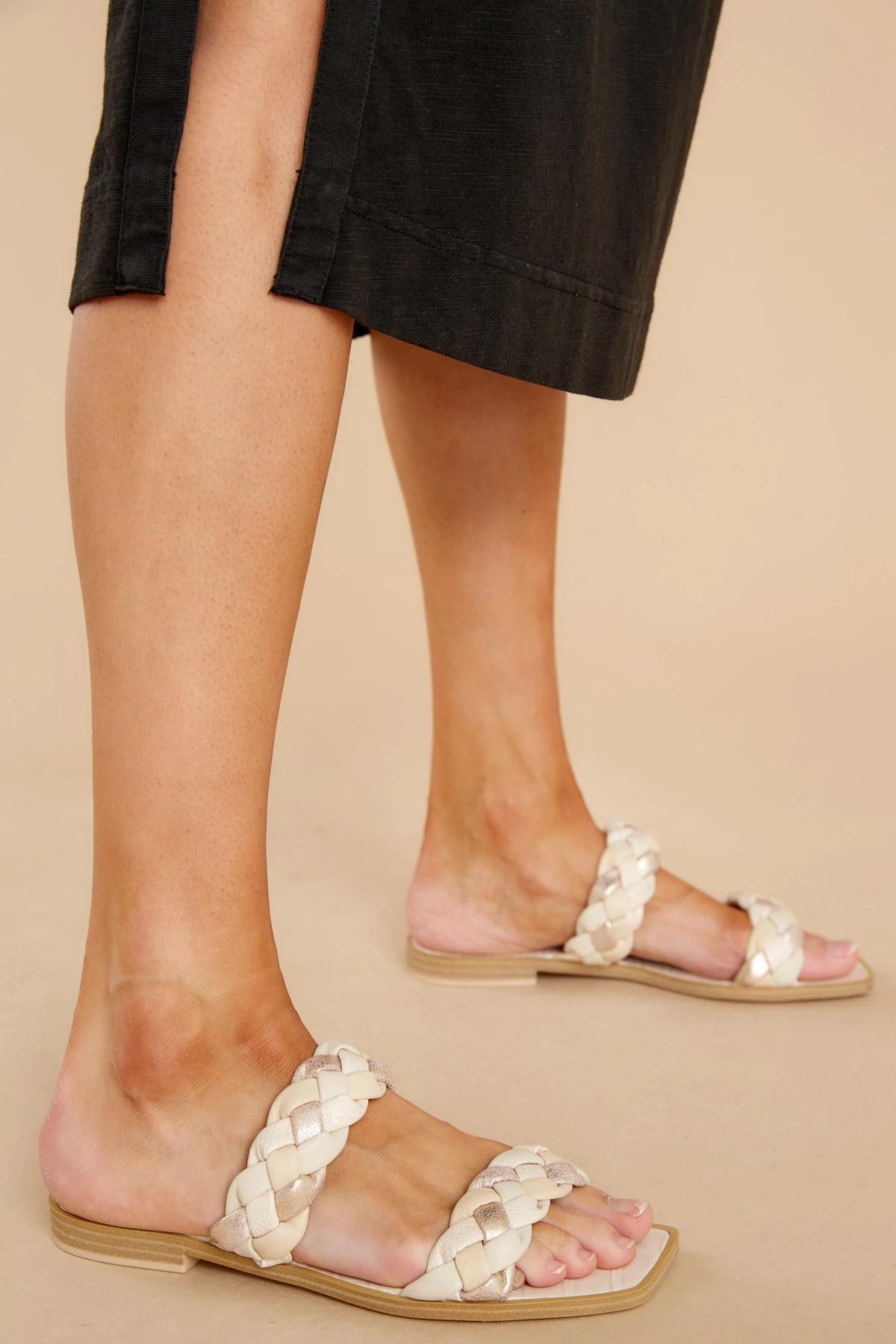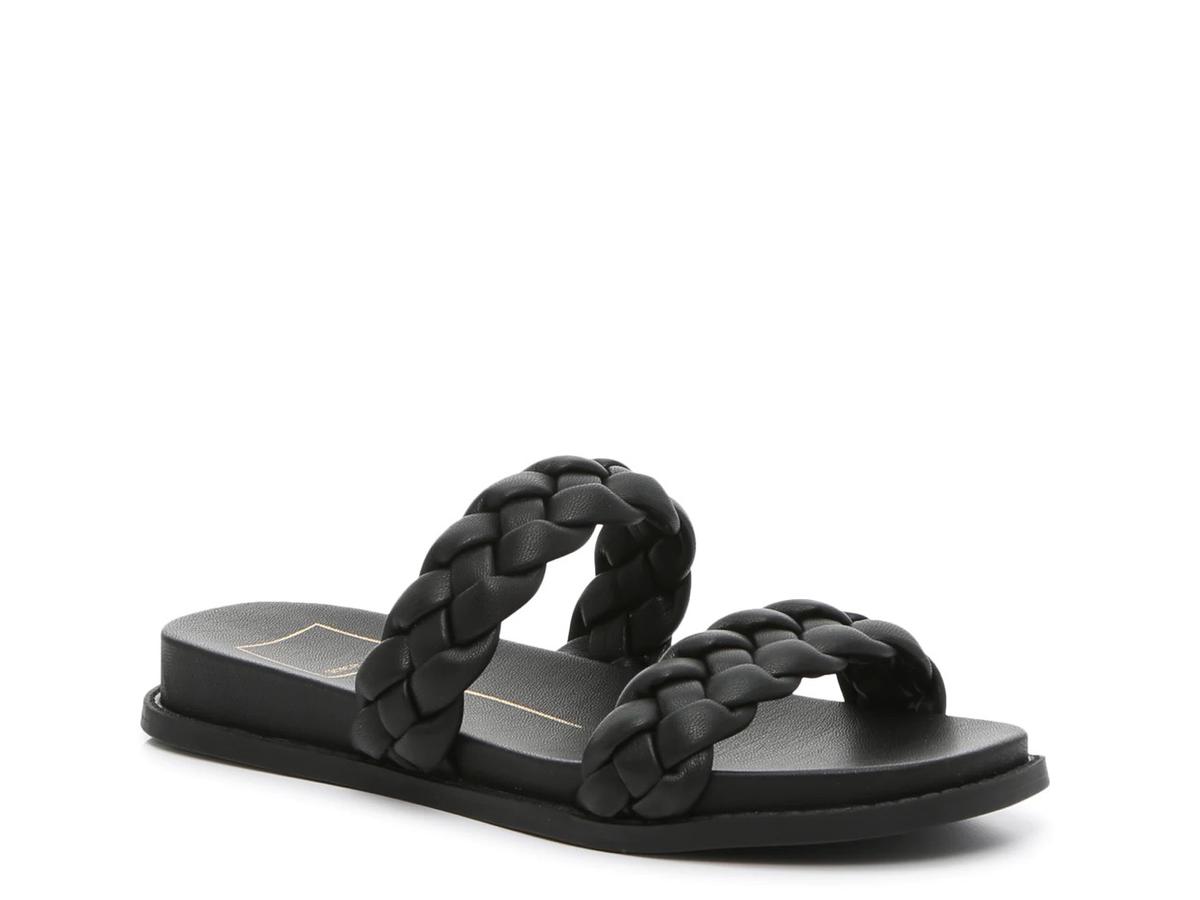 4. Mule Sandals
The mule sandals remain most popular and favorable for regular wearing. It is the ideal choice to quell the lazy and sizzling summers. These sandals are strongly impactful; you will find them in every women's shoe collection. No back or constraint present around the foot's heel makes it easy to slip on and off. Now, these sandals are available in various styles and reliable to be worn for multipurpose. If you have slim feet, you can find narrow-fitting mules that will substantially match any outfit like high-waisted jeans, tailored trousers, shorts, floaty skirts, or skinny jeans.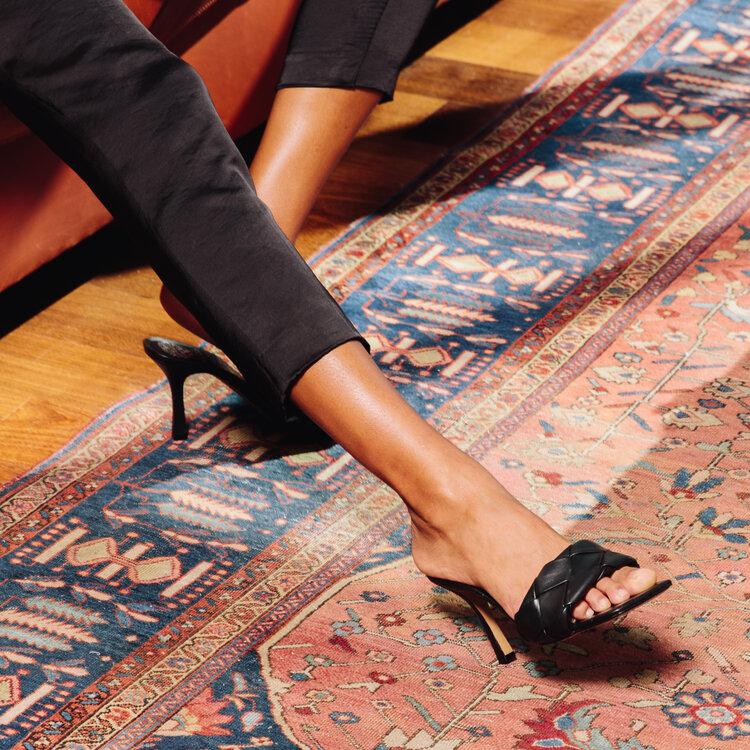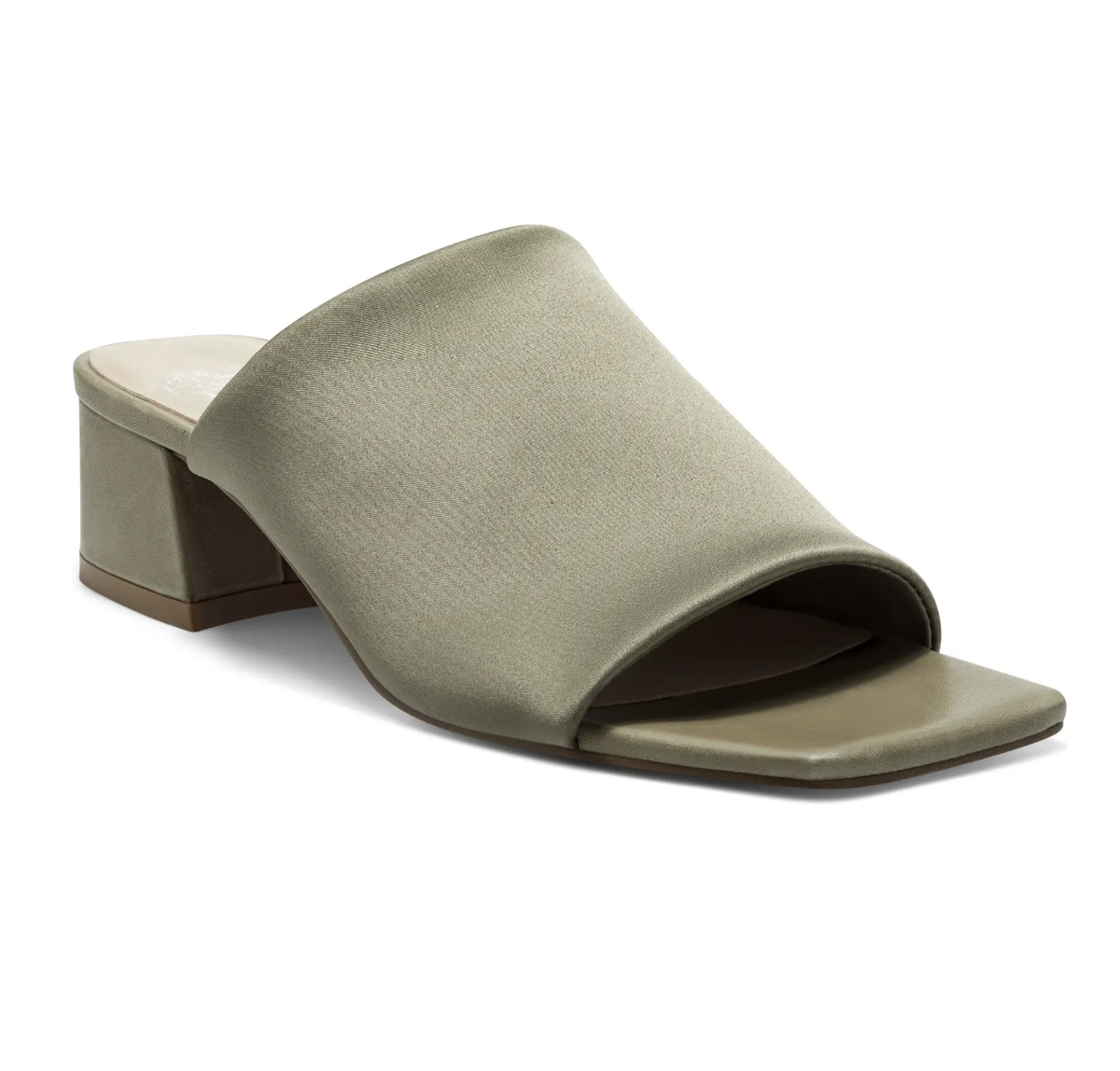 5. Multi-Strapped Sandals
If you want footwear that should look impressive every time you wear it, then find your multi-strap sandal. These sandals are a great selection that is imposingly awe-inspiring. Gorgeous multi-strapped sandals are suitable for both informal and formal purposes. These sandals are designed to provide extra comfort to your feet. It will superlatively suit your ethnic wearing as well. It is upon you whether you choose sandals with a heel or without heel, multi-strap sandals are here to bestow a majestic look.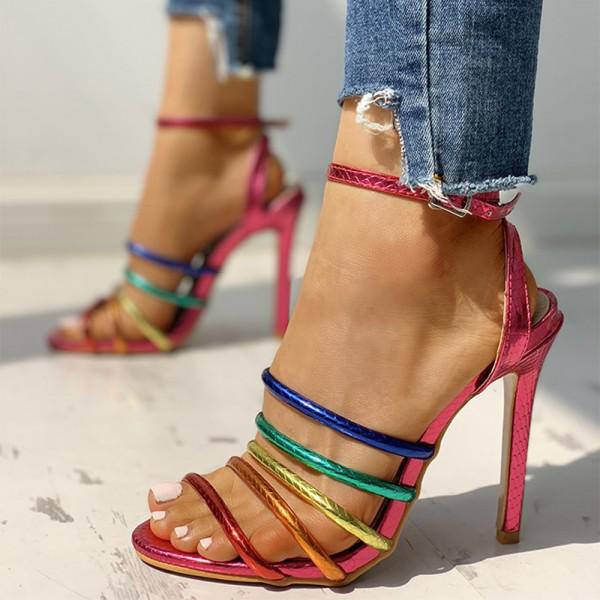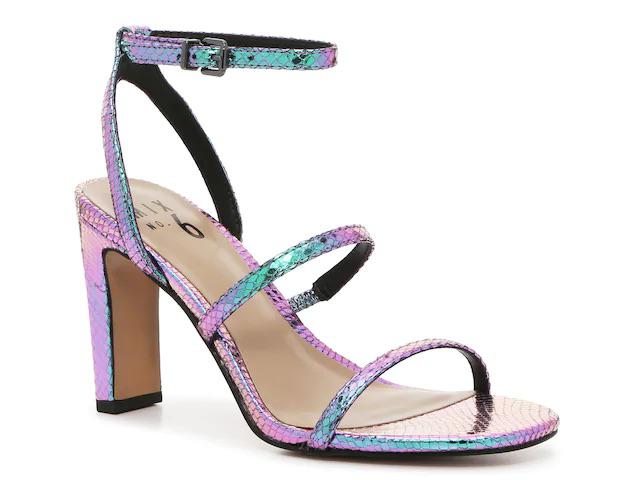 6. Flip-flop Heeled Sandals
Having flip-flops in your cool footwear collection, you add one more style in advance. Flip flop heel sandals look alluringly stylish on wearing, especially to beat the heat of summers. These sandals allow your feet to breathe. With new emerging trends, flip-flops are gaining more popularity among youngsters. They are more comfortable and relaxing than you think. Heel flip-flops can be worn occasionally. It brings more freedom to your foot compared to other occasionally wearable sandals. This pair is highly convenient as it easily grabs your feet and enables you to move quickly.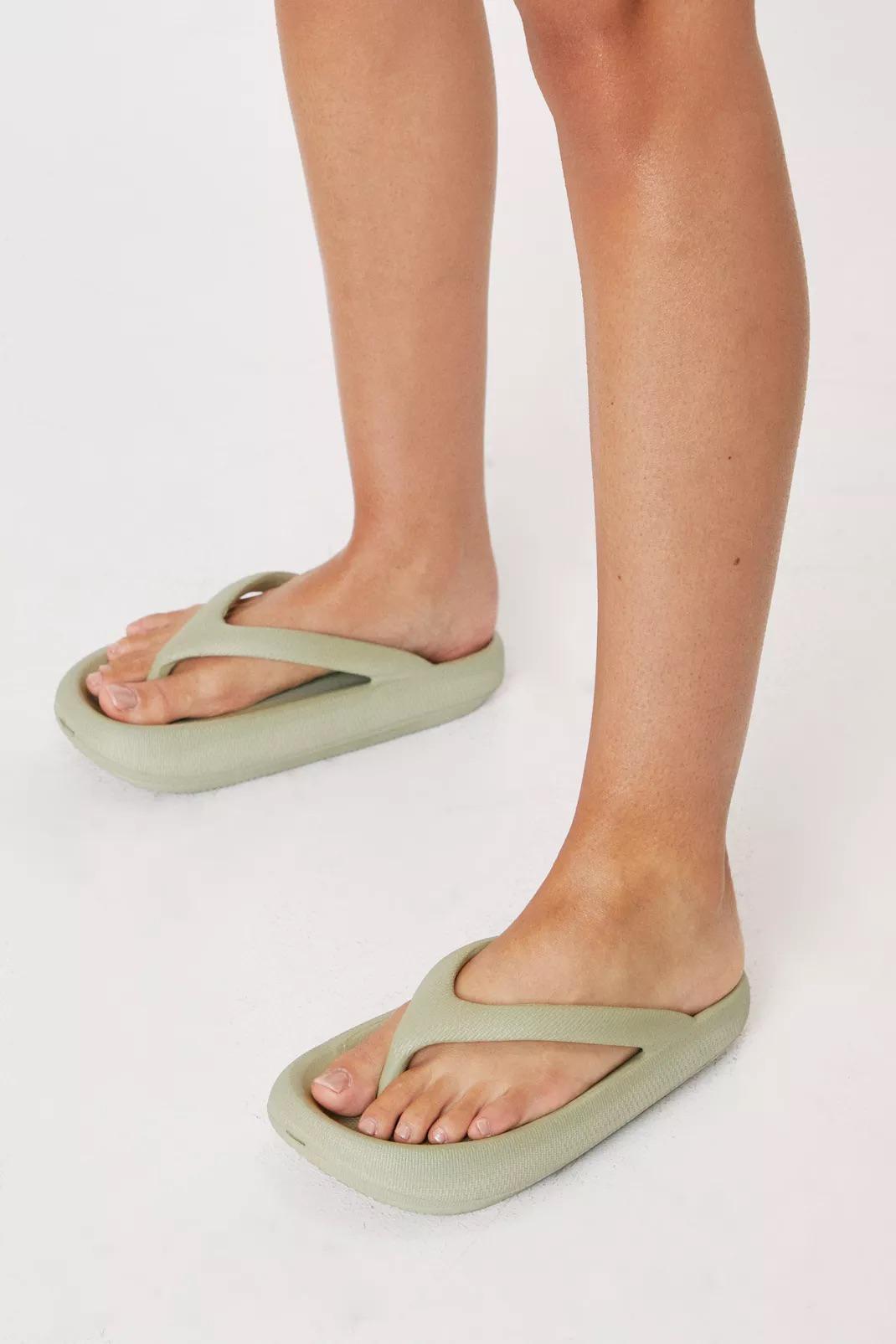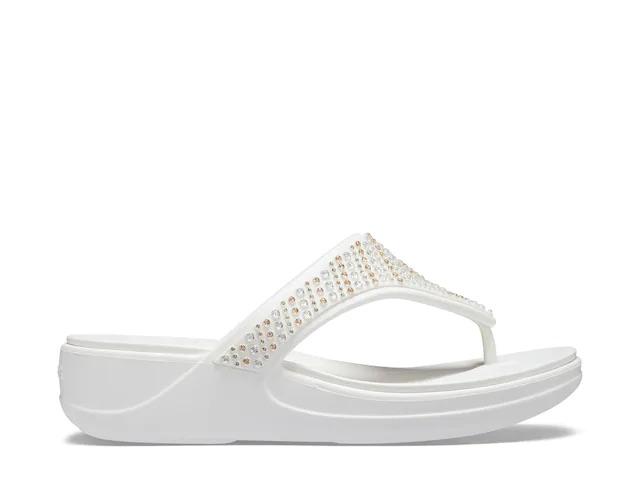 7. Beaded Sandals
The finest quality beaded sandals remain the choice for those who want to add custom to their footwear collection. Some people love to buy intricately handcrafted sandals that look so stylish and glazing. The beaded sandals can perfectly couple with shorts, jeans, and sundresses. Due to its unique beadwork, it will clasp the attention of every individual around you. You should find your favorite pair that ensures your comfort. When we talk about the appearance of beaded sandals, it looks flashy and colorful. The beaded pattern on the strap adds more magnificence to your overall look.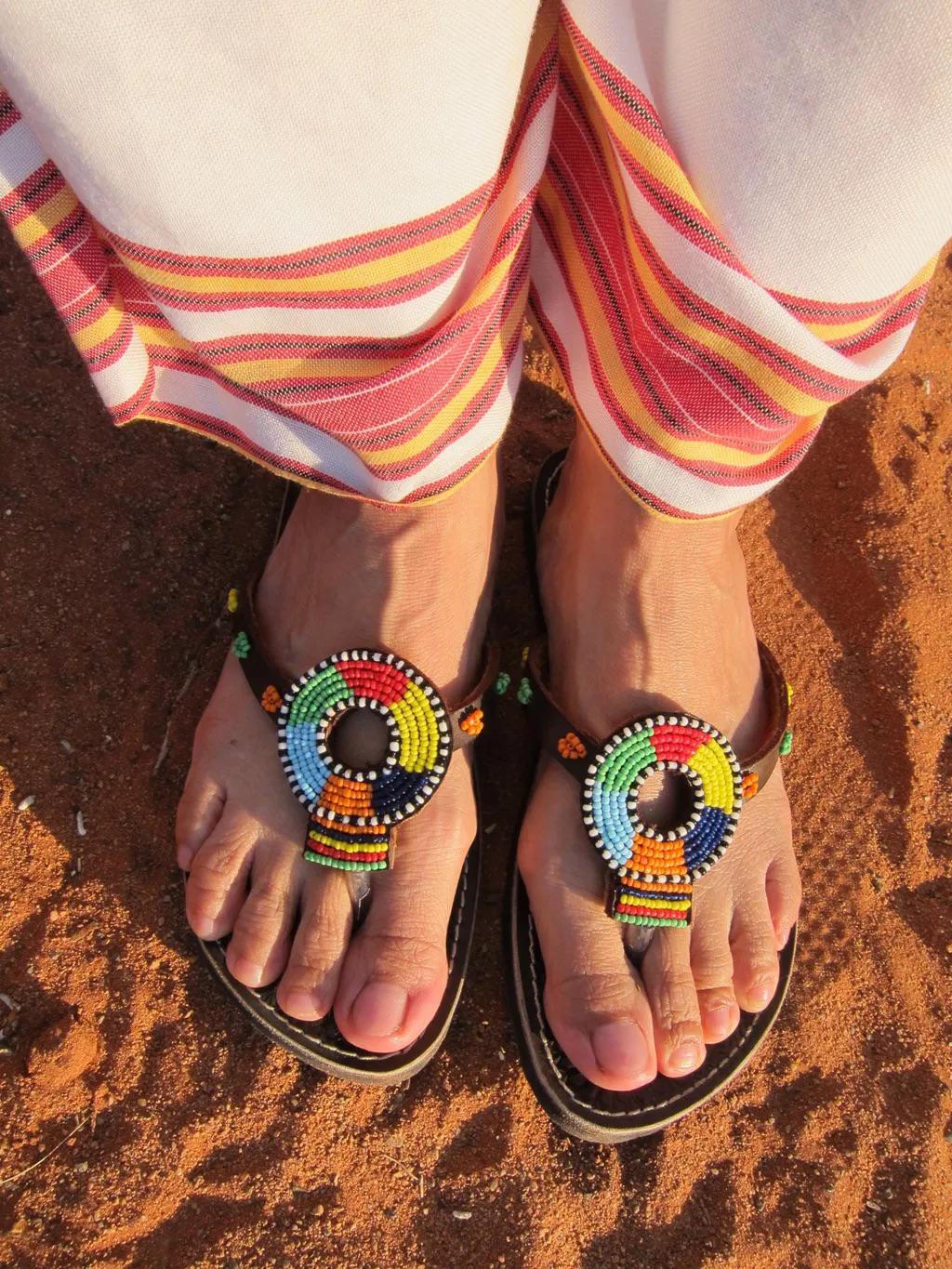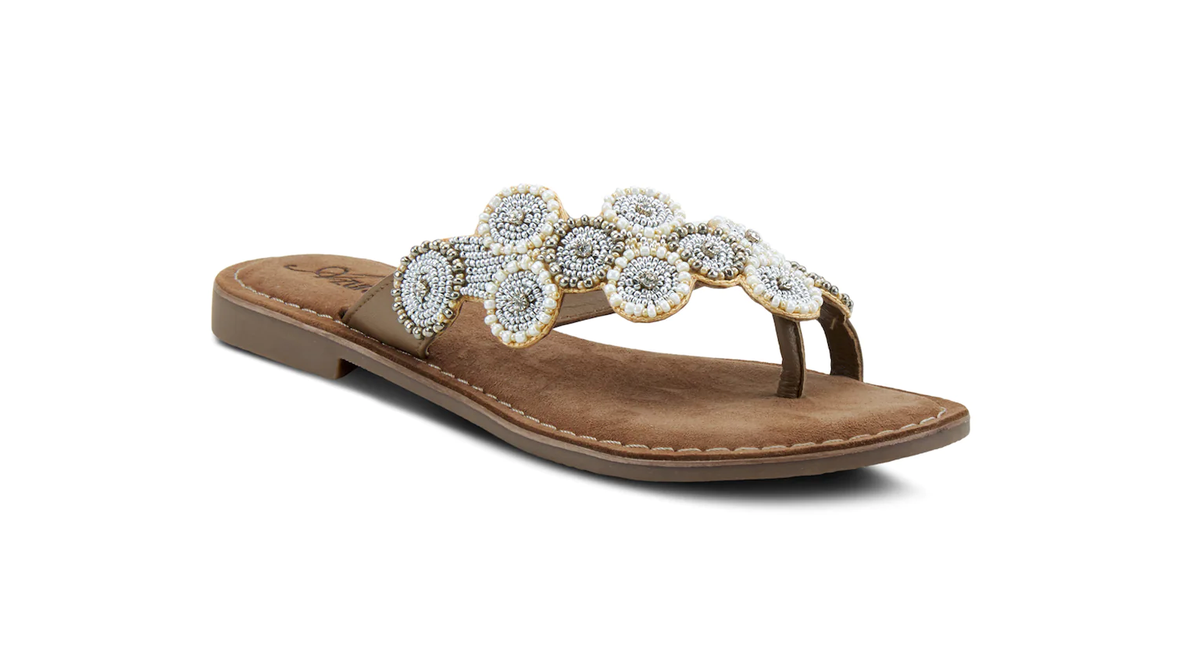 8. Dad Sandals
When people strongly emphasize their feet's comfort, most of them choose geriatric dad-like sandals. Dad sandals were popular in traditional trends, but their trend reemerged with 90s nostalgia and normcore trends. Now you can pair this footwear with stylish jeans, casual dress, or oversized shirts/sweatshirts for an amazing experience. This footwear is so comfortable that you can wear them all day long. You must have a super-comfy chunky-soled dad sandal in your footwear collection.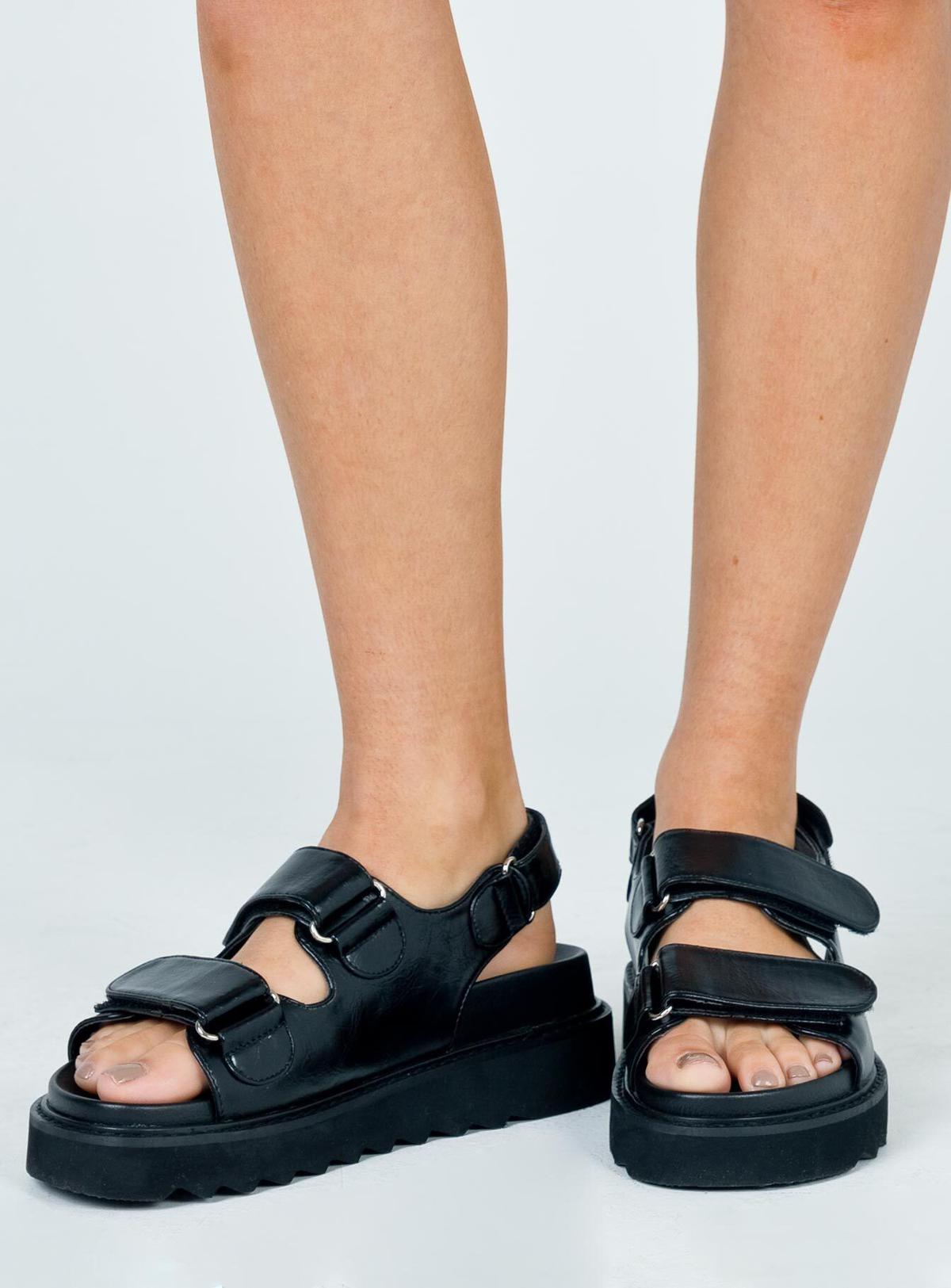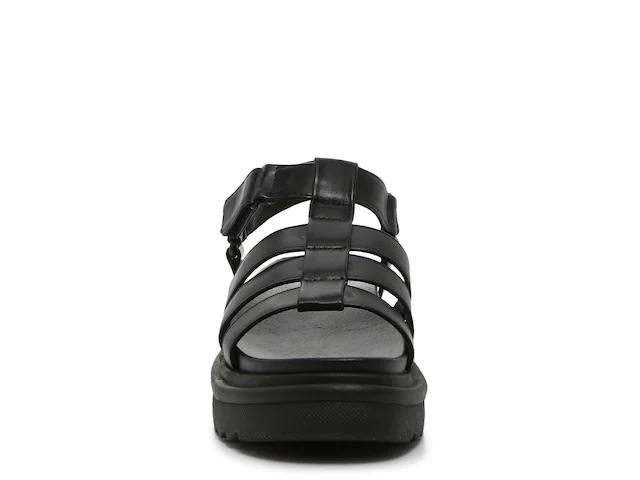 Must-Know Buying Tips When Shopping at DSW
One important thing about a love of fashion is knowing how to stretch your dollars. Shoe shopping can whittle away at any budget, but companies like DSW make it possible to be a savvy shopper and have a fantastic shoe wardrobe. DSW offers multiple ways to save money and still receive high-quality products.
Here are three tips to save crazy money on your new shoes (and other outfit pieces) at DSW .
VIP Rewards Program
DSW Offers and Coupons
DSW always offers coupons, promo codes, and clearance items that will stack with your other rewards. You can find double the point opportunities and get up to 70% off . Check your email or the app for the latest offers available.
Donate Shoes and Save
One of the hidden gems that DSW offers every customer is a reward for donated shoes. If you bring in your gently used shoes, they will give you VIP points . You receive 50 points per donation, and you can donate once a week. Pay close attention to their emails and app announcements. Occasionally they will offer cash rewards per donation.