This year, you can say goodbye to cakey, heavy powder foundations and welcome the new lightweight, shineless, and long-lasting formulas. If you are a fan of liquid and cream foundations only, your opinion is going to change as soon as you try the best powder foundation suited for your skin type and its particular needs.
To make sure you choose right, we have compiled a list of seven powder foundations that are the best at what they promise to do, such as provide full-coverage, minimize pores and offer a varied shade palette to choose from.
The Best for Oily Skin
Tarte Double Duty Beauty Shape Tape Pressed Powder is a delight for those of us with oily skin and combination skin. A vegan product, it contains clay, which is an ingredient that makes wonders for oily skin. It helps maintain its balance for up to 12 hours.
Without looking cakey or dry, you can enjoy a medium-level coverage of your blemishes and hyperpigmented spots. At the same time, the mineral pigments contained by this powder foundation will help soothe and soften your skin. Due to its peptide contents, it also softens the appearance of your pores and fine lines.
According to customer reviews, this pressed powder feels fresh, lightweight, comfortable and looks very natural.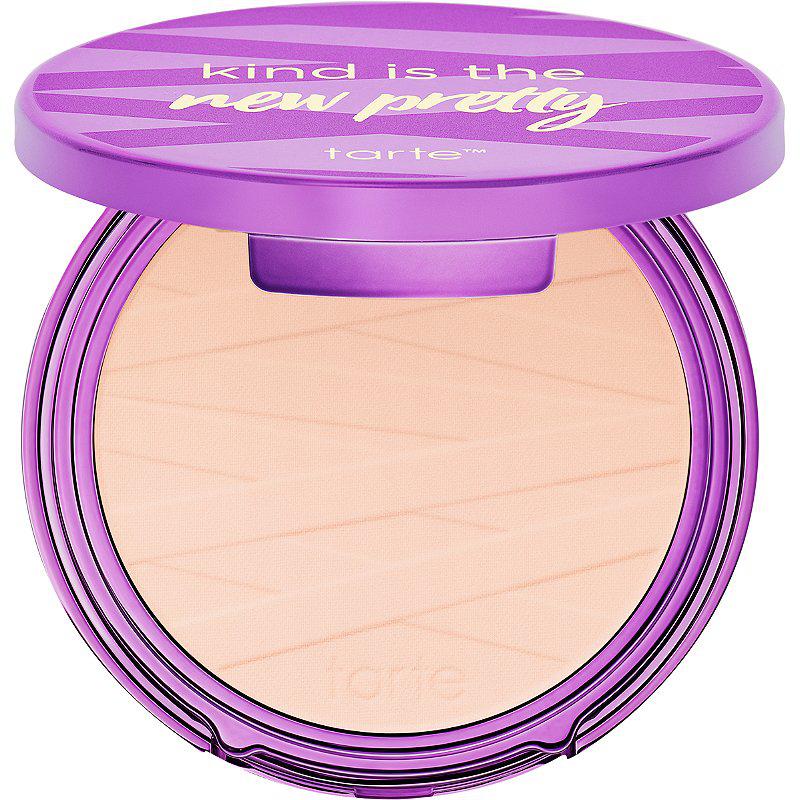 The Best for Covering Up Acne
BarePro Performance Wear Powder Foundation provides the kind of full coverage that doesn't suffocate your acne-prone skin. It is a matte foundation with the power to reduce the size of your pores.
When using this formula, your pores will not clog and you will not have to fear having breakouts ever again due to its non-comedogenic, non-acnegenic and hypoallergenic characteristics. Its texture is weightless and smooth and it is available in no less than 35 shades.
Happy customers describe this foundation as quick and easy to apply, one that lets the skin breath and provides full coverage.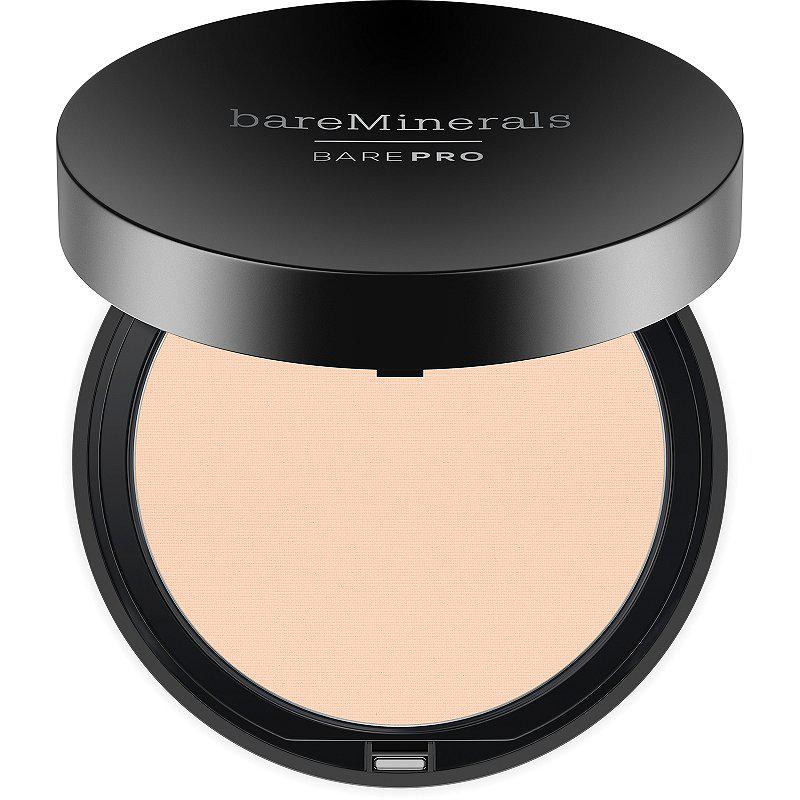 The Best for Full Coverage
The best powder foundation for full coverage is KVD Vegan Beauty Lock-It Powder Foundation. Another vegan product, it is characterized by extreme long wear. You can use it alone or on top of a liquid foundation of your choice. Either way, it does not become cakey or leave your skin dry.
Suitable for all skin types, this powder foundation contains rice powder extract, which makes wonders when it comes to hiding your pores. It has an almost instant blur effect, which persists throughout the day.
Shininess is also kept in check thanks to Kaolin, which is a clay mineral.
Customers say it is easy to apply, and it works better when used alone, not when applied over liquid foundation.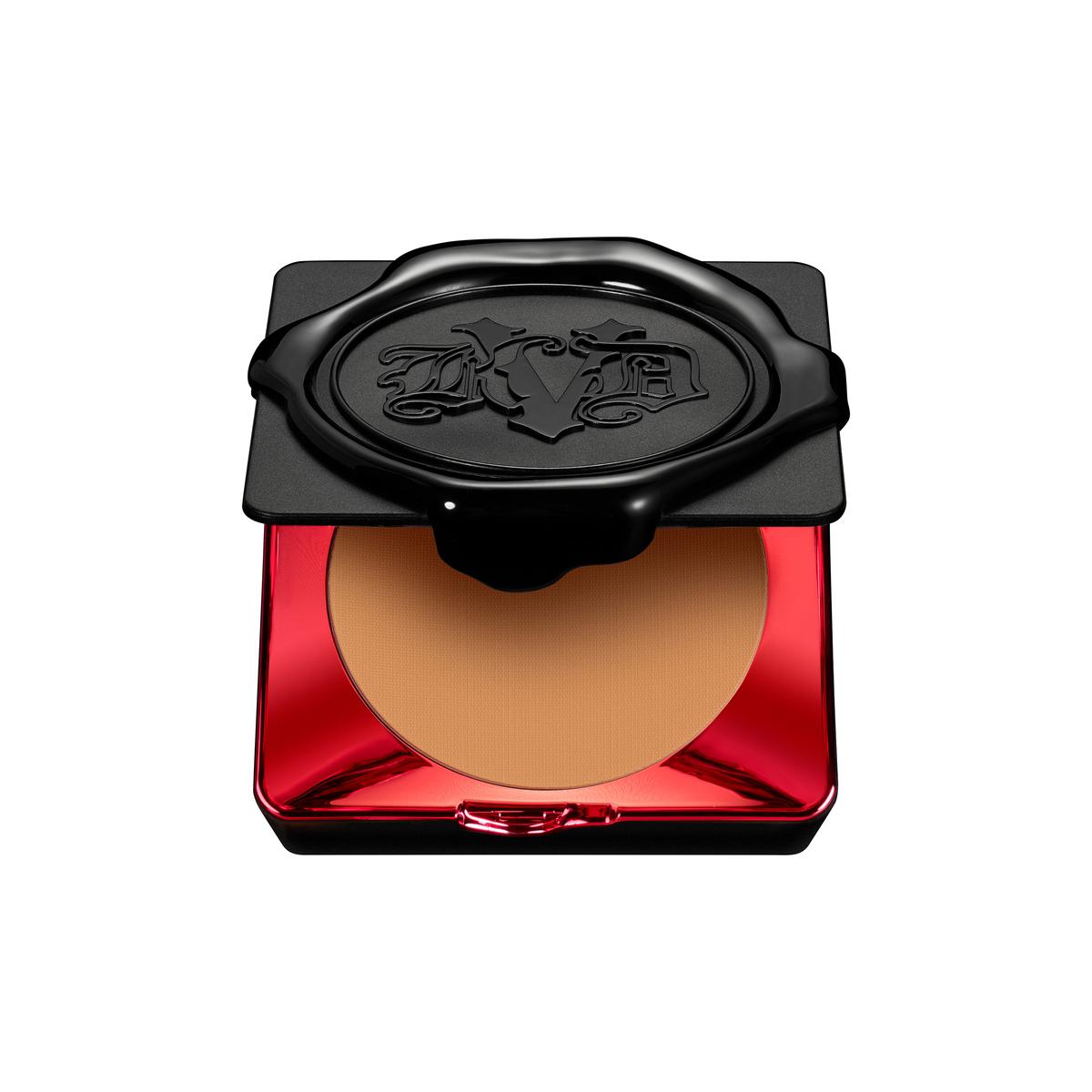 The Best Lightweight Powder Foundation
Giorgio Armani Beauty Neo Nude Powder Foundation is a qualitative product on the pricey side. Unlike other powder foundations, it actually provides a glowing finish.
The idea behind it was to create a compact foundation that has the effect of a luminous liquid foundation. Its secret lies in the water memory formulation process, which means that in contact with your skin's moisture, the powder transforms into a veil-like liquid.
The Armani Nude powder foundation is also light, soft and thin. It is a "no-makeup makeup" kind of product.
Customers say that it is sheer and adds gorgeous radiance to the skin. Their complaints are only related to quantity versus price, as it only contains 3.5 grams of powder.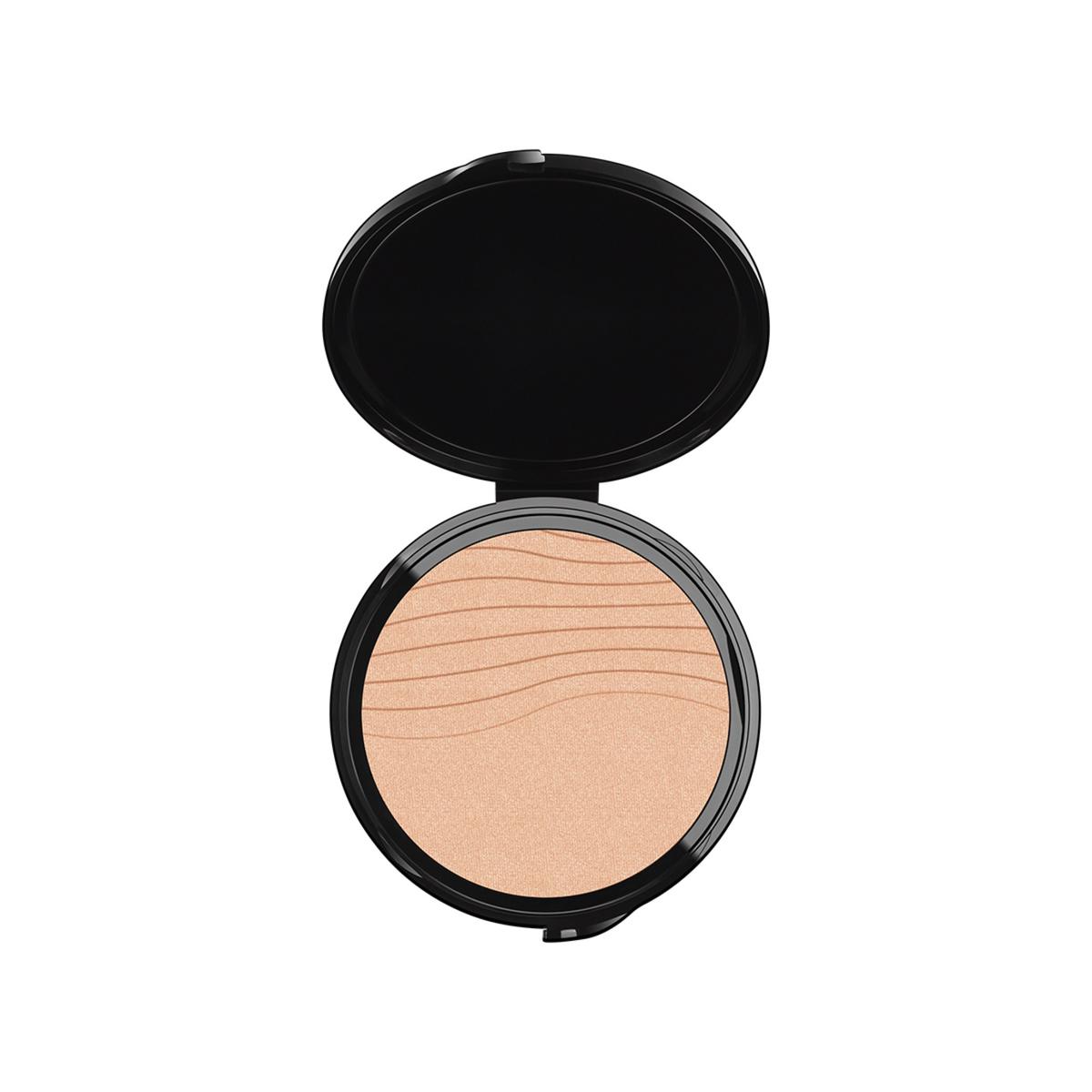 The Best for Minimising Pores
Wander Beauty Wanderlust Powder Foundation provides sheer coverage while blurring imperfections. It features a combination of plants meant to hydrate your skin throughout the day. This doesn't mean that it doesn't absorb oil. On the contrary, it mattifies your skin and makes it smooth.
Due to the honeysuckle extract, it has antiseptic and anti-inflammatory properties. It also promotes skin healing thanks to the antimicrobial properties of jojoba esters. In addition, it is even helpful for reducing your fine lines because it contains hyaluronic acid.
Most customers who didn't like to use powder foundations, say this is like no other. They say it is easy to apply and it stays put on all day. It is the type of product that "covers everything, but feels like nothing."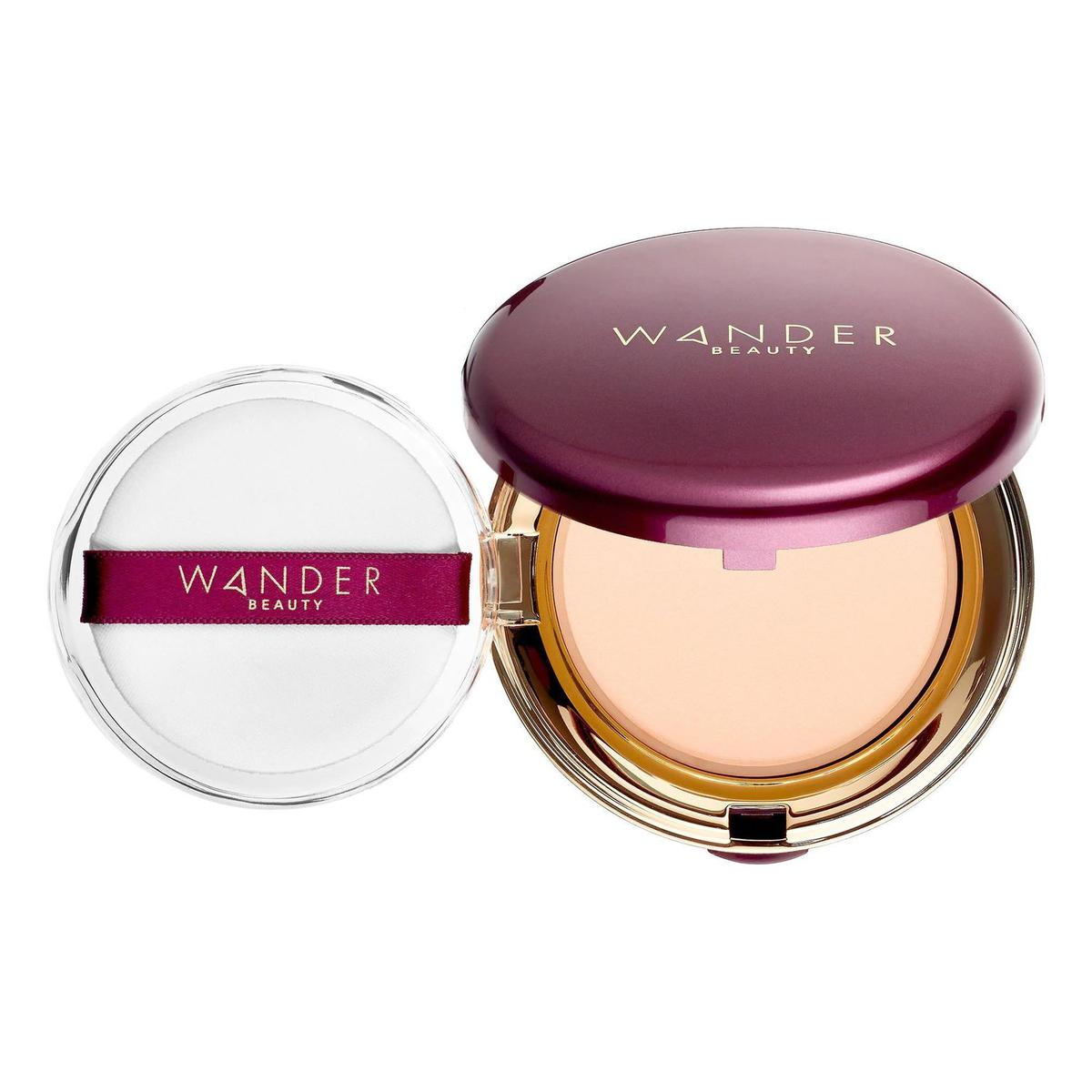 The Best for Blurring
Make Up for Ever Matte Velvet Skin Blurring Powder Foundation helps your skin look more even, while providing medium to full coverage. It is a long-lasting powder foundation that mattifies your skin and makes it smoother too.
Although it covers most imperfections, you'll enjoy a natural look as your pores are visibly reduced. You won't have to worry about your face looking shiny either because it absorbs excess oils too.
According to a loyal customer, this blurring powder foundation lasts through heat, humidity and workouts. So, if you want to look flawless even when you hit the gym, try this lightweight formula.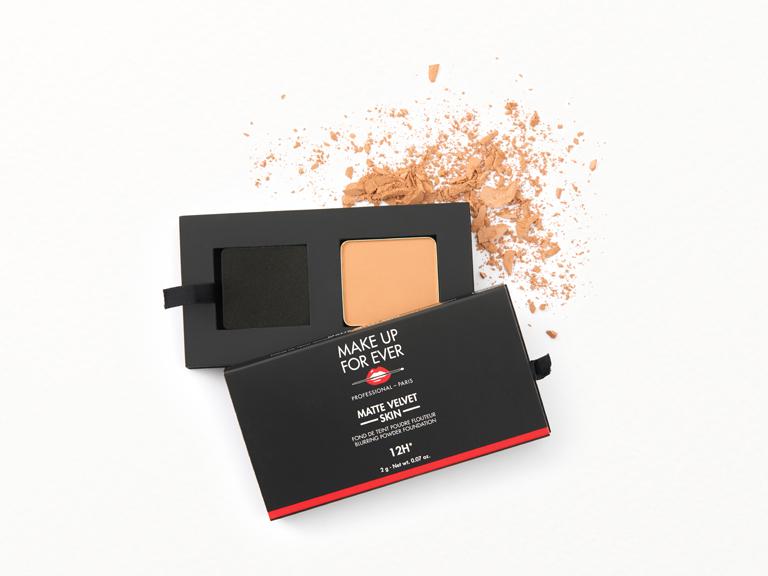 The Most Varied Shade Palette
Mac Studio Fix Powder Plus Foundation comes in more than 50 shades. They range from light to deep dark colors and various undertones. In addition, it has immediate pore-reducing effects, controls oil production and shininess for up to 8 hours.
Especially designed for oily skin, this product is suitable for all skin types because it is non-drying, non-caking and non-streaking, among others.
Advertised as photo-friendly, Mac's powder foundation is sweat and humidity-resistant too. According to a healthcare worker, it acts very well even when wearing a mask during the day and sweating too.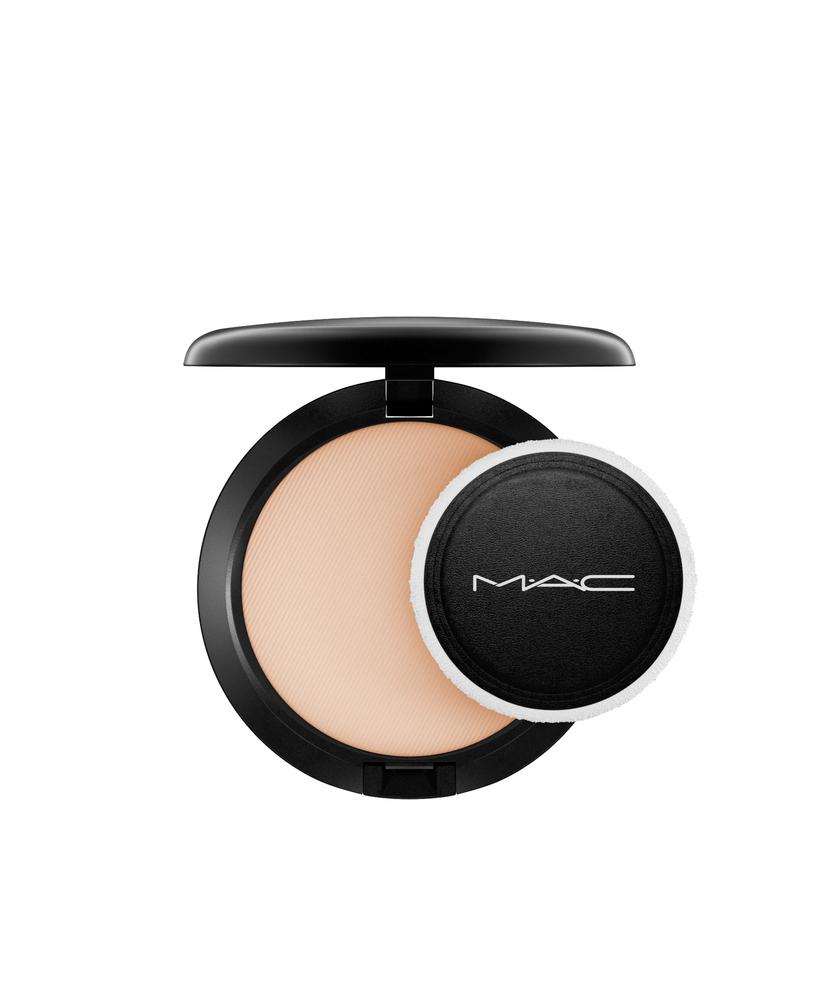 Summary
Depending on your skin type and the specific needs of your skin, you can use one of the powder foundations presented above. Make sure you look flawless throughout the day by choosing pore-reducing, shine-free and lightweight formulas.