2022 showcased a new interest in prints, patterns, and all things bold. The days of classy events only calling for sophisticated nude pumps or black heels are gone; experimentation became supreme when neon and animal patterns popped up on runways across the world this past year. Now, you can see the shift in shoe trends. Keep an eye out for your seasonal outfits!
Primal Prints, Interesting Shapes, and More
Trends come and go as seasons pass and it can seem a bit daunting to keep up with everything that is "in" and "out". Let's look at shoe trends that you can expect to be absolutely everywhere in the coming months!
Loafers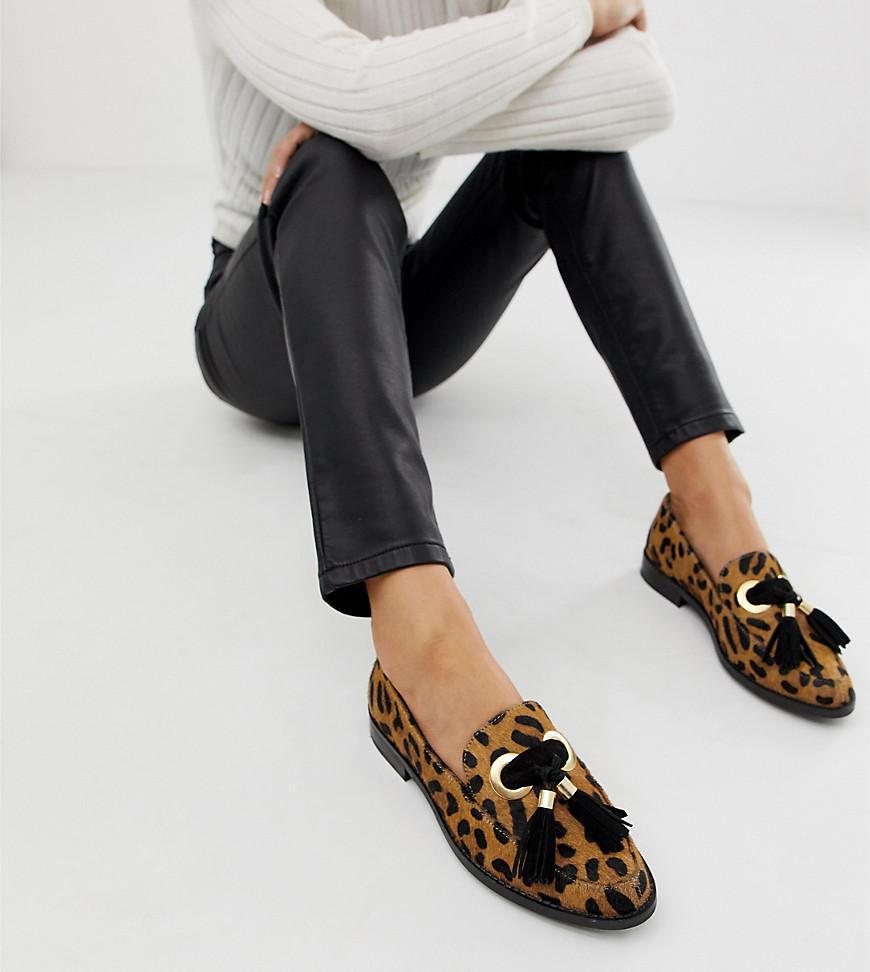 Worn as both formal and casual attire, loafers are a universal, highly customizable shoe that has gone overlooked and generalized as a more "mature" style. 2022 Shoe trends will include a resurgence of interest in these chunky pieces, usually paired with animal influences like these fun cheetah print ones from Birdies , including embroidering, metal buckles and decorations, and a more eye-catching design featuring squared toes and a bulky appearance.
As seen on the spring 2022 Fendi runway, loafers are going to be seriously big, be it in their slide-on or slingback variation. Part of the so-called "boring shoe trend" that began in late 2019, these shoes are comfortable and easy to pair with other basic pieces to create staple outfits or as accent pieces in plain outfits if adorned with interesting accouterments.
Heels and platforms are very in with the loafer style, as are traditional chunky-soled ones and smooth bottom, flat designs made interesting with prints like these Gatsby Sun + Moon pieces from Jon Josef, so try out a few different pieces and see what works for your style. With all of the embellishments and additions that can be added to these shoes, the possibilities are quite literally infinite.
Kitten Heels
Once popular in the 1960s, kitten heels experienced a comeback in recent years during the early 2000s before the sexy and daring stiletto style heel once again became the top design. Often labeled frumpy or conservative, kitten heels are lower and offer less of an eye-catching height but leave more room for cuter embellishments like bows and buckles, like the gorgeous ones on these Francis Valentine kitten heels that would otherwise be rather basic. The fresh takes on these shoes have truly been transformative.
These attachments are what shoes 2022 is thriving with, as things like open backs, sweet bows, precious polka dot and stripe patterns, asymmetrical pieces, and Mary Jane straps all create an air of interest in an otherwise understated design. Bright, 1980s throwback-inspired color schemes are also quite popular with these pieces as well, specifically in highlighter yellow and orange hues.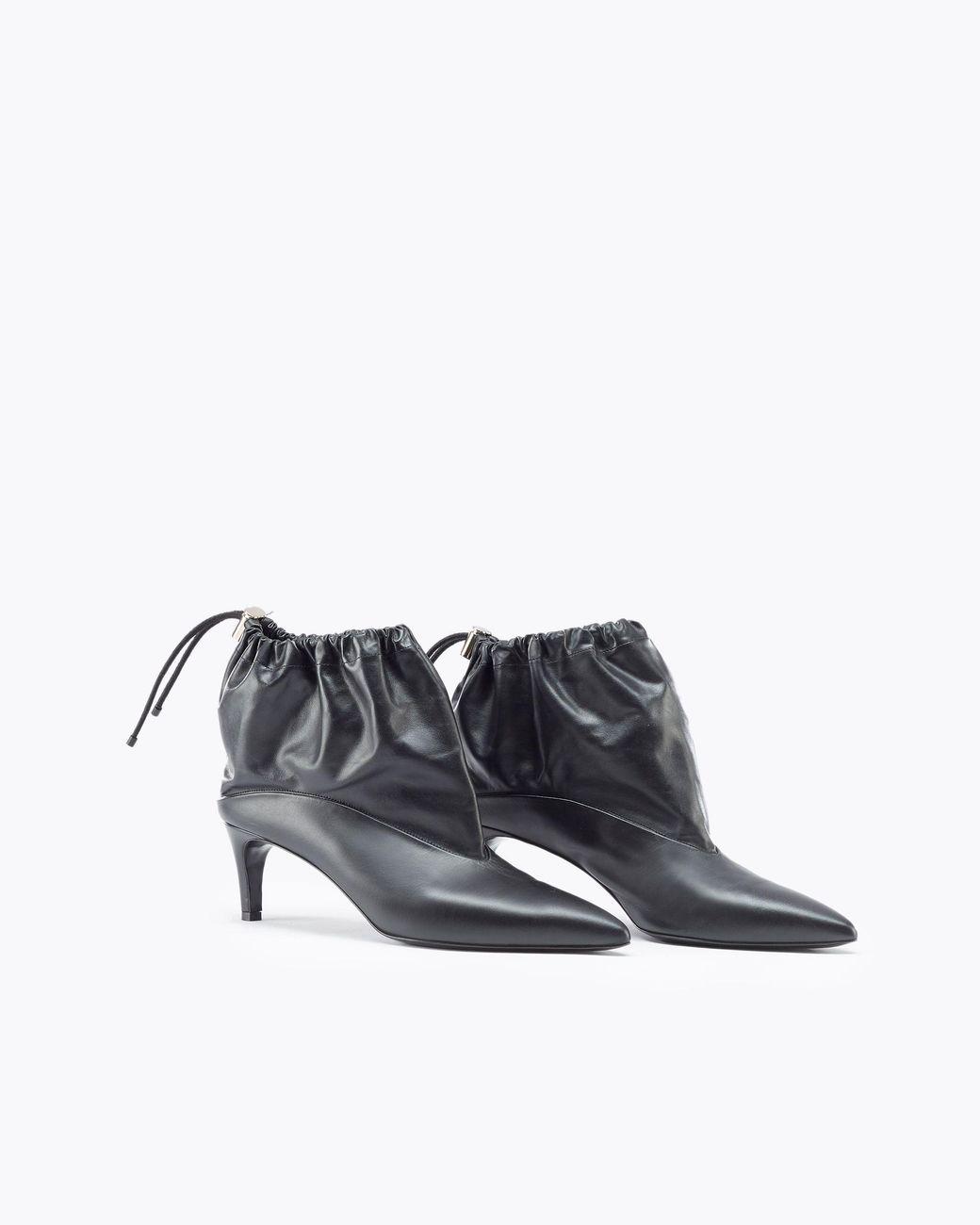 Easy to walk in and supremely comfortable, kitten heels have been seen on Giuseppe Zanotti's models, as well as 2021 collections for brands like alexander wang , Rochas, and Phillip Lim . Jil Sander also released an interesting take on the classic kitten heel utilizing a hollow, cylindrical heel to add interest to the shoe's shape with a bit of an edge, making for a fantastic showcase of the versatility of the typically simplistic design.
Chunky Heels
Popular in the early 2000s, this fun throwback piece adds ease to any outfit. Chunky heels are amazingly comfortable and offer more support than an icepick thin stiletto and create more space for potential adornments like decorations on them, modular shapes, or interesting prints seen in these two-tone boots from Azalea wang.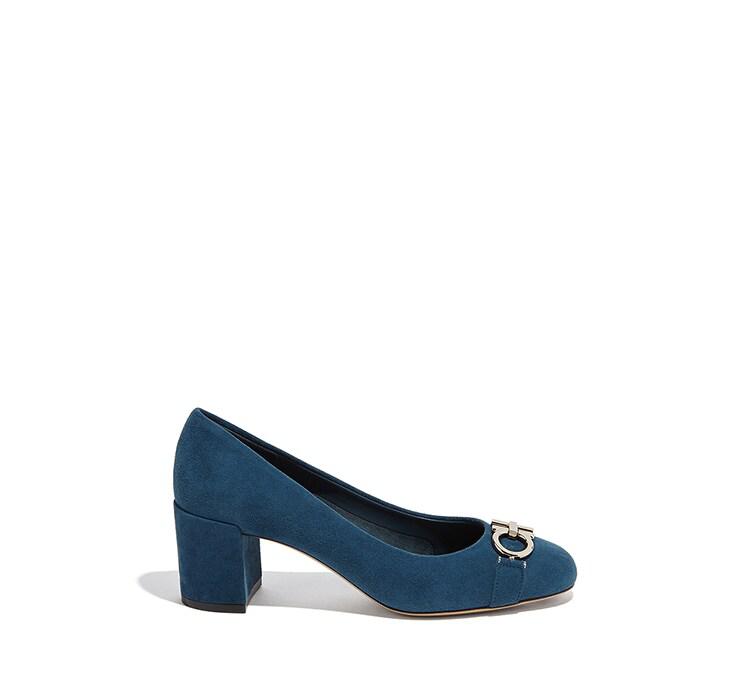 Easy to pair with both casual and formal looks, these universal shoes make for a great staple piece in complementary, neutral tones or classic black and cream or white shades. The shape creates interest without distracting from the rest of the outfit; something like these Free People Wythe Platforms would be perfect for this type of styling preference since they are rather unassuming at first glance but can bring so much to a boring t-shirt and jeans ensemble.
The true allure, however, comes from the fun, funky designs that are popping up everywhere which pull from 1970s inspirations and combine clashing trends to create something eye-catching, new, and absolutely stunning. Take these leather ankle boots from Balenciaga, for example, they feature square toes and sculptural block heels of its logo, playing into two trends at once.
Asymmetrical Straps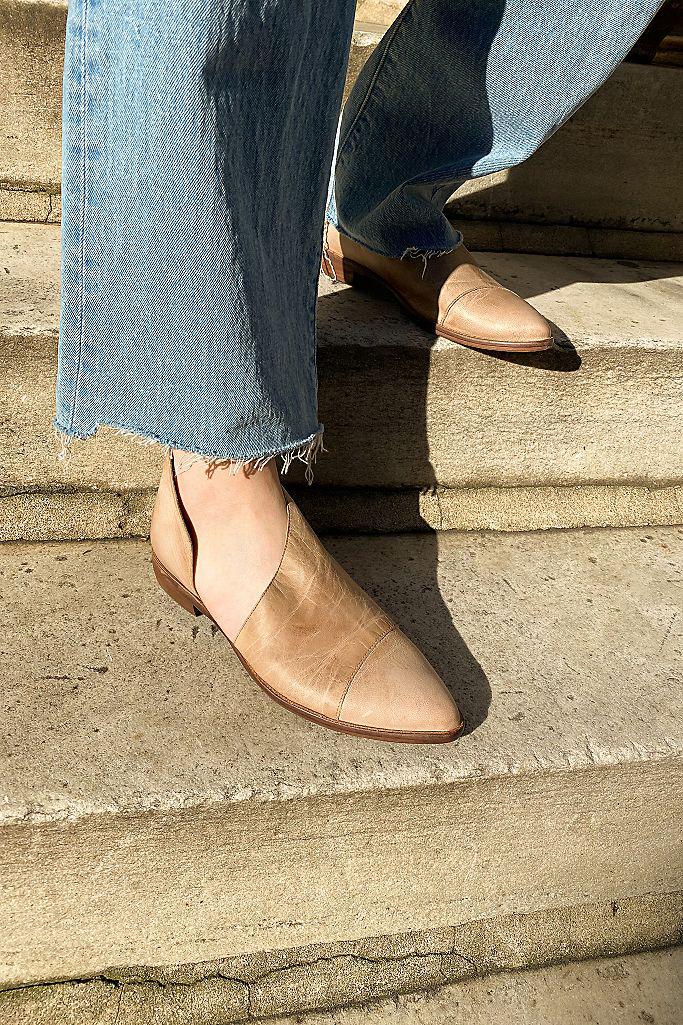 Perhaps one of the easiest to style variations of the upcoming 2022 shoe trends, asymmetrical straps can be added to basically any shoe type for a little extra pizazz and interest. With placement options and strap types being endless, the possibilities of creation and design with these shoes are becoming more and more imaginative as brands push out pieces featuring things like chains, velvet, and delicate lace.
This trend has popped up on and off over the years, usually when sandals come into seasonal preference, but now heels and other more basic styles like sneakers are seeing an increase in asymmetrical strap placement to add something a little extra without entirely switching up the shoe itself. This makes these styles very easy to wear, since the adornment is typically rather simplistic, like these Asymmetrical Strappy Heels from Venus, which use a bit of clear strap to create the illusion of empty space in an otherwise generically designed black heels.
Bows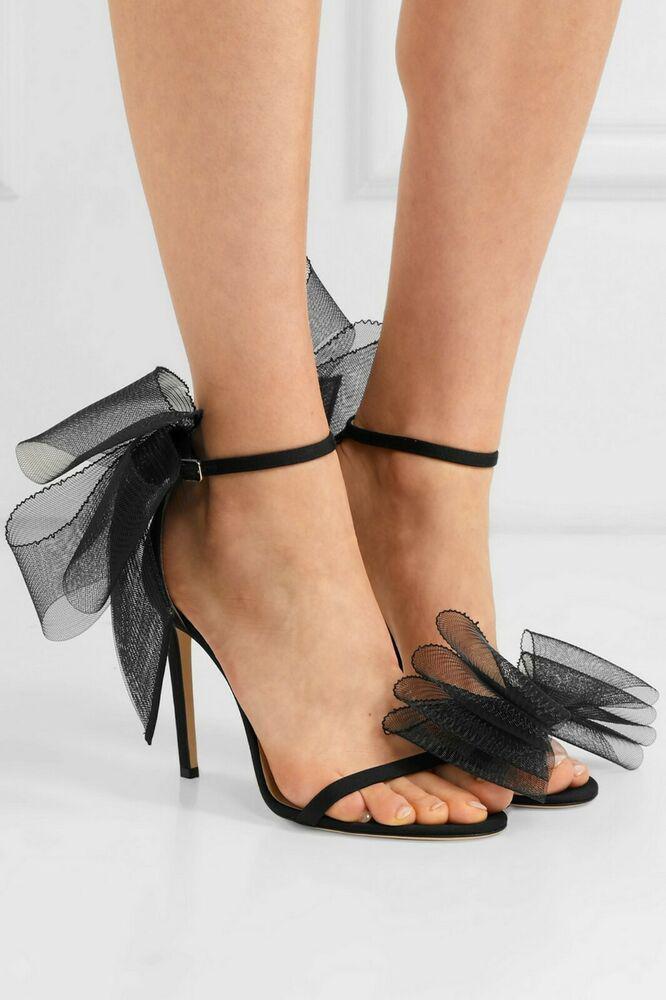 As mentioned a few times, bows are making a massive comeback in the pending months. This year, you can expect to see them on everything from heels to boots and sneakers. Big and small, subtle and eye-catching, these sweet little embellishments are making waves and being utilized pretty much everywhere, it seems!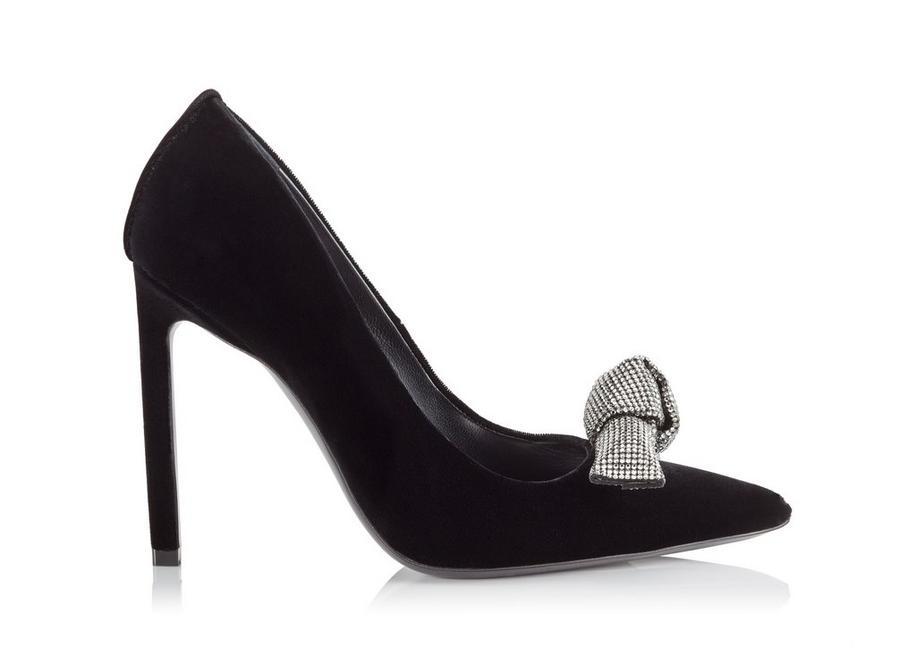 Regardless of your style and preference, there is a bow shoe out there that will suit you. From understated examples like Dior ballet pump to massive additions like the bows on International Concepts mules, you can customize the size, material, print, and placement to take an outfit from funky streetwear to evening out with ease.
Looking Ahead
As the new year rapidly approaches, many people are using their closets as a way to start fresh and create the base vibe for their resolutions and goals for 2022. Take a chance and give some of these trends a try; the world is your runway, so why not experiment while you strut? Boring shoes rarely make history!