Ripped, torn, artificially aged jeans made a comeback a few years ago and since then, they have been included in almost every fashion collection. They were previously trendy during the late '90s, but their new success has overshadowed the previous one.
Most clothing stores offer a wide selection of ripped jeans. However, they are often overpriced, and purchasing a ready-made pair is no fun at all. You can transform almost any pair of old jeans that you already have into a trendy piece based on your own design.
In this article, we will tell you everything you need to know about how to distress jeans. You will only need a few tools and a lot of patience.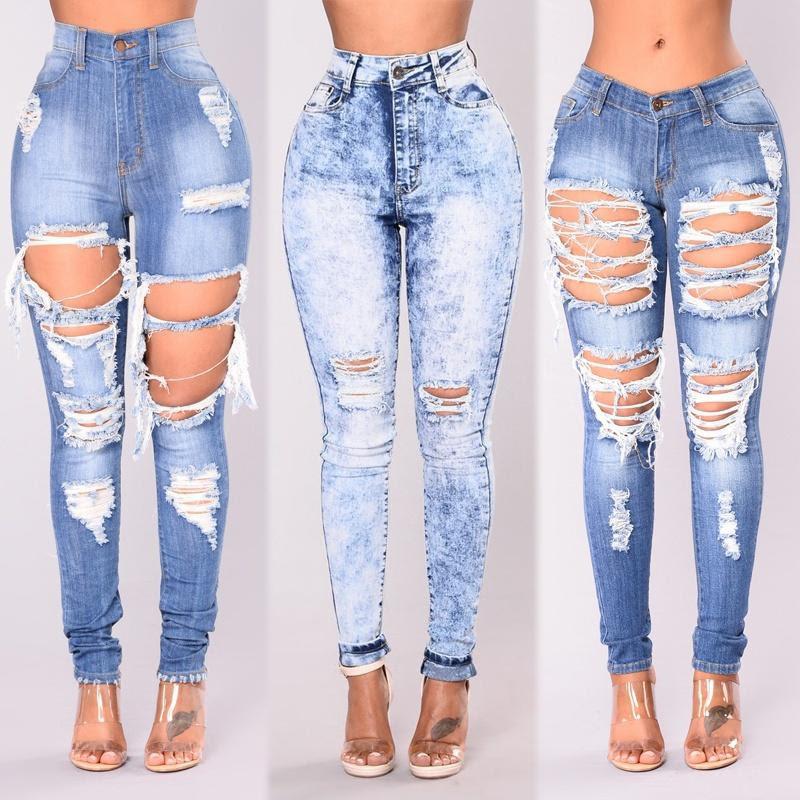 Types of Jeans to Rip Off
Before you waste your money on a new pair of jeans that you plan to distress or ruin an older pair, you should consider two aspects: the jeans' fabric and style.
When it comes to style, you want to pick a pair of jeans that fits you nicely and emphasizes your curves. In other words, not too loose or too tight either. If they are too loose, the ripped areas might not even be noticeable. If they are too tight, they might literally burst at the seams.
As for fabrics, fleece jeans must be avoided. The result of distressing fleece jeans will not look appealing and the fabric in the area of ​​the cuts will creep in all directions after the first wash. Instead, you should opt for medium-weight fabrics.
Tools Needed to Distress Jeans
Before you learn how to distress jeans, you need to gather the needed tools. Here's what you need:
A pair of jeans;

Sharp scissors, a well-sharpened knife or a stationery cutter;

A seam ripper or tweezers;

A piece of thick cardboard or plywood;

A pumice stone, nail file or sandpaper;

A crayon, soap, or washable marker.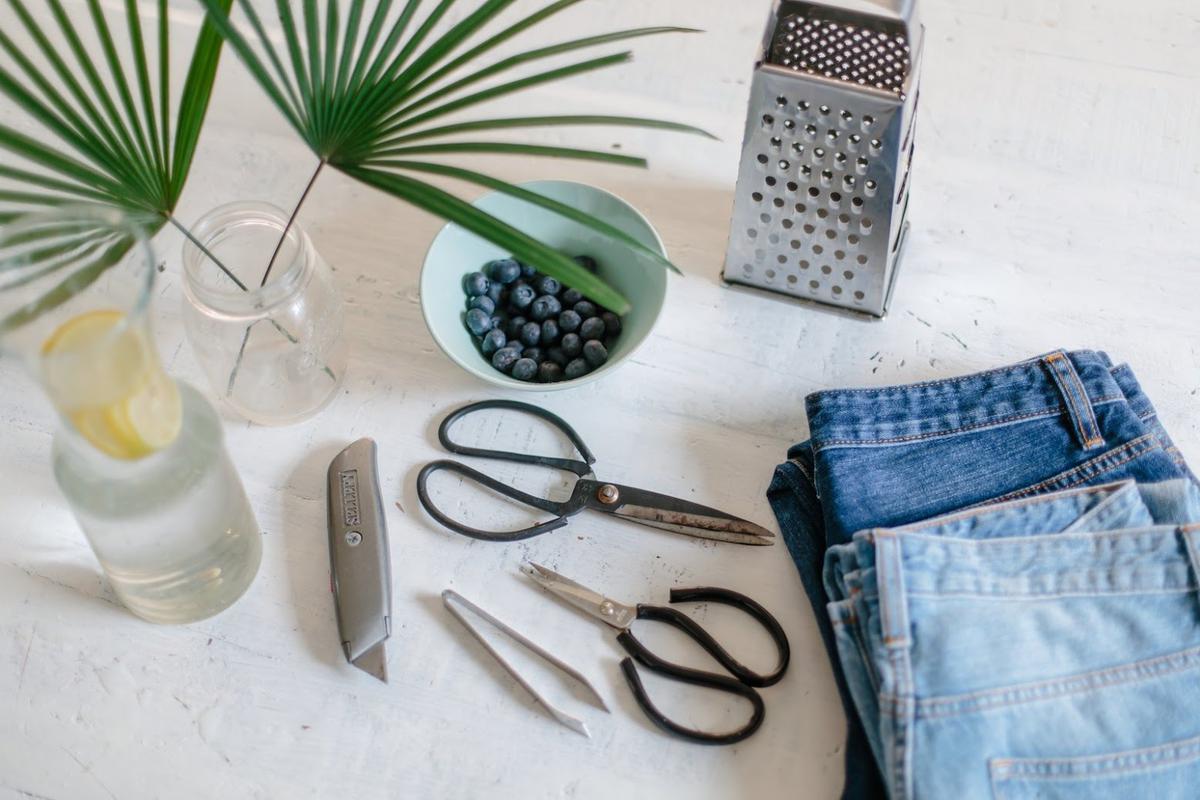 Design Options for Holes and Scuffs
The most popular place for cuts and holes in jeans is in the knee area. Scuffs from knee to mid-thigh also look good. There are also interesting options for the entire length of the leg. However, you have the freedom to think of your own design. Work with standard shapes, such as rectangular or square, or unusual shapes, like heart, flower, star. Step by Step Instructions
Lay the jeans on a hard surface and mark the areas where you want to make scuffs or holes. Use a cardboard or plywood piece to protect the other side of the jeans and chalk or soap to mark them.

Try them on after you map out the design.

Make a few cuts so that individual threads begin to stand out, or patiently and consistently use a nail file or sandpaper to fray your jeans.

Try them on again to make sure you're doing it right.

Now you need to carefully pull out all the blue threads between the two cuts without breaking them. You simply pull out the threads and cut them off.

Another good option is to make a random hole look stylish. You can do so by carefully turning it to a suitable size and then removing the protruding blue threads.
Tips and Tricks
Please note that while wearing distressed jeans, the holes that you make will gradually increase. So, initially, you should make them smaller than you actually want them to look like.

If you are looking for comfort and practicality, then you must make the cuts either above the knee or below the knee. This ensures a neat look for a longer time.

Try alternating short and long cuts if you're looking to add more than one hole or scuff to your jeans.

In case you want to visually lengthen your legs, what you can do is make miniature cuts just above or just below the knee.

Unless you want to add a few pounds to your silhouette visually speaking, try to avoid cutting your jeans in the thigh area.
As you can see, you can design your own pair of ripped jeans and not spend a penny on it. All you need is a little creativity, patience, and a few very common tools. Have fun!