The Southwestern region mainly consists of Nevada, Texas, New Mexico, Colorado, California, and Arizona. These places are widely considered to be the playground of the young, wild and free. When you're touring around the southwestern United States, don't hesitate to get acquainted with the following captivating sites: Saguaro National Park, Cosmopolitan, Goblin Valley State Park, Utah Olympic Park, Bryce Point, Aria. The Best Friends Animal Sanctuary and the Mandalay Bay are just some of the places here, all of which could take your tourist adventures to the highest level.
If you intend to tour the southwest region of the U.S with finesse, here are a few places and pointers that can assist you in making an informed decision.
Colorado
Going on vacation isn't just about spending money but creating memories that make life more interesting. While in Colorado, below are some breathtaking places you can visit.
1. Aspen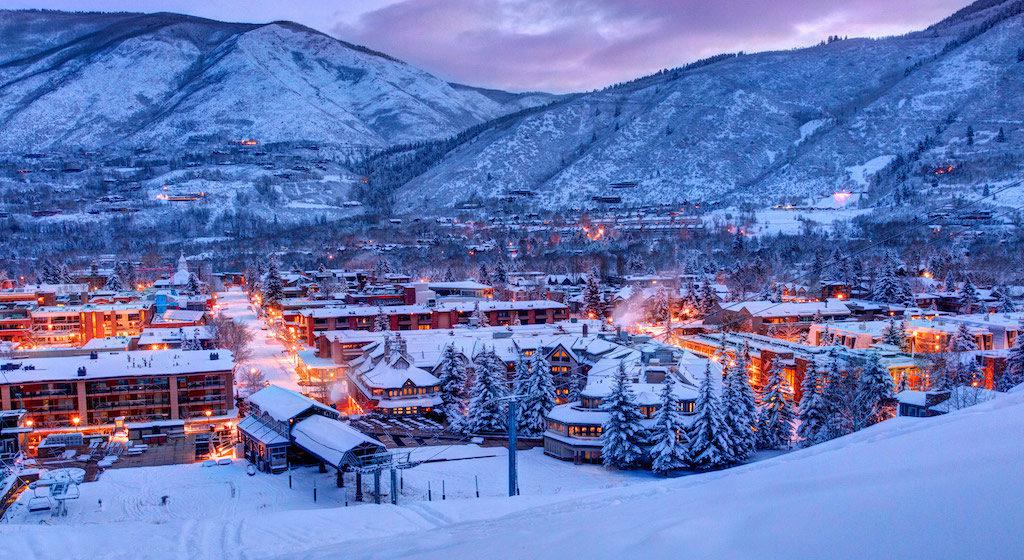 Aspen, Colorado takes the bigger cake share when it comes to leading tourist destinations in the U.S. From boasting top-tier hotels to offering exquisite dining experiences, Aspen is poised to revolutionize your sightseeing ventures in the southwest region. When in Aspen, you cannot afford to miss skiing down the awesome slopes, reconnecting with your music tastes at the Aspen Music Festival, horseback riding, and hiking the Grottoes Caves.
If you prefer large crowds and premium prices, then December to March is the ideal time for you to show up in town. For rafting fanatics, June is the perfect month to visit.
2. Vail Valley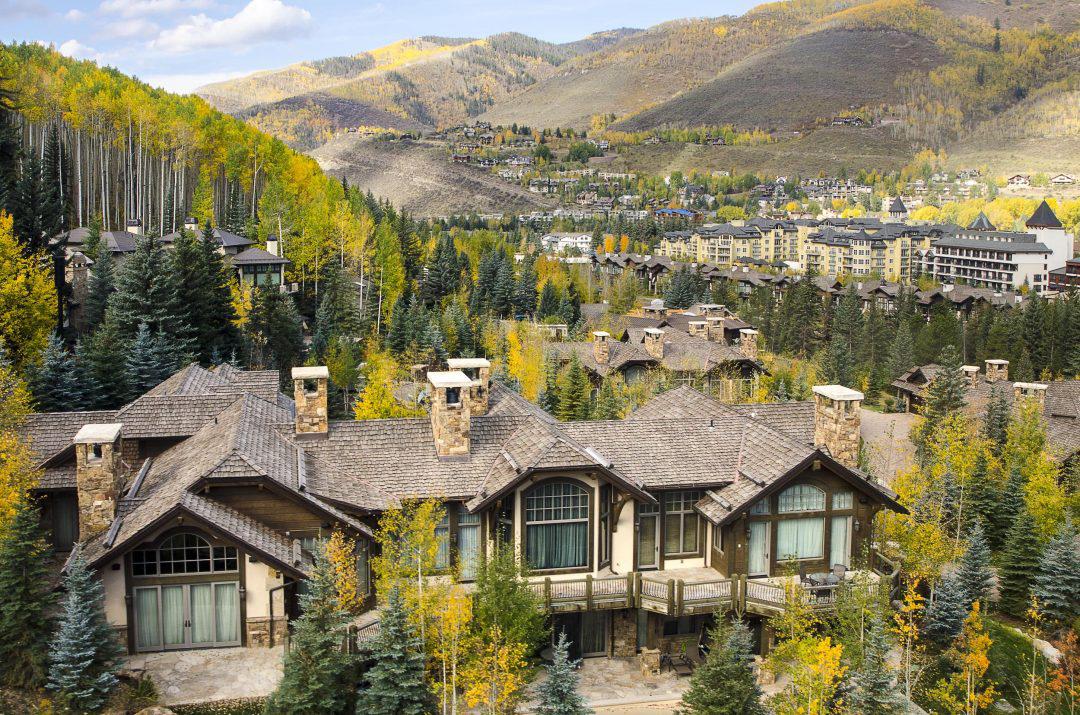 Located 25 miles from Camp Hale, Vail has become the go-to place to experience unmatched snowmobiling, sleigh rides, snow tubing, and snowshoeing along the pristine slopes. In summer, this captivating town bustles with several top-notch activities such as mountain bike riding, rafting, golfing, and waterfall hikes.
The off-peak season between January and April offers an opportune moment to pick up some discounts. The peak season between September and December is synonymous with commanding premium prices.
New Mexico
If you decide to visit New Mexico, here are a few places to choose from.
1. Santa Fe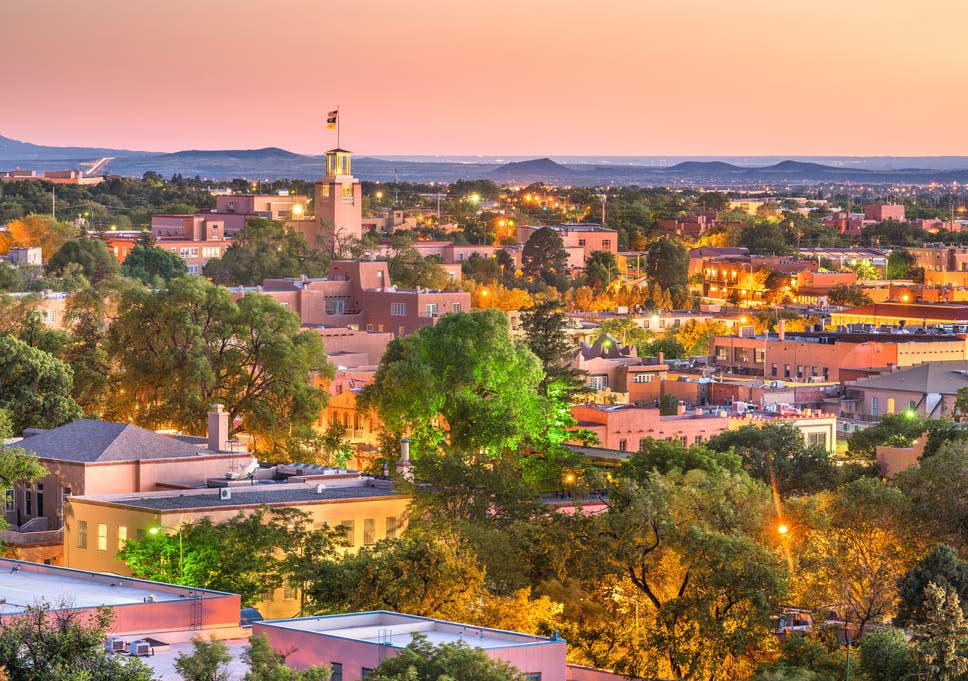 Santa Fe is an incredible town in the Southwestern United States that offers a multitude of attractive sites such as the Georgia O'Keeffe Museum, the Museum of International Folk Art, the Palace of Governors, the Meow Wolf, and the Opera.
The Georgia O'Keeffe Museum boasts a substantial collection of O'Keeffe's art pieces housed in ten attractively lit galleries. Widely known for her New Mexican landscapes, Georgia O'Keeffe serves as a modern culinary hub attracting seasoned food vendors, street musicians, and kids with a flair for skateboarding.
If you are an avid Arts fanatic, then the Museum of Indian Arts and Culture should fall within your checklist. The Museum of Indian Arts and Culture offers a unique opportunity to delve into the diverse cultural traditions of the Native American group.
2. Taos
Apart from experiencing the rich artistry, you should take a moment to visit Taos and marvel at its diverse and breathtaking mountain landscape. The Rio Grande Bridge offers a unique 650-foot drop view of neighboring landmarks known to attract tourists in search of the next adventure.
For snowmobile fanatics, Big Al's Snowmobile Tours offers unrivaled guided snowmobile tours above the Taos Ski Valley. By taking in the sights of the Taos Ski Valley, you can marvel at the stunning and spectacular views only available at this unique location.
Taos Pueblo offers a unique opportunity to get acquainted with the town's rich history hailed for surviving modernization. As a tourist in the UNESCO World Heritage Site, you can partake in various exciting activities such as bonfires, traditional Deer Dances, and Buffalo Dances guaranteed to create a lasting impression on your vacation.
Arizona
Arizona's growing influence as a leading tourist destination in the Southwestern United States underlines its popularity in attracting considerable tourist numbers every year.
1. The Grand Canyon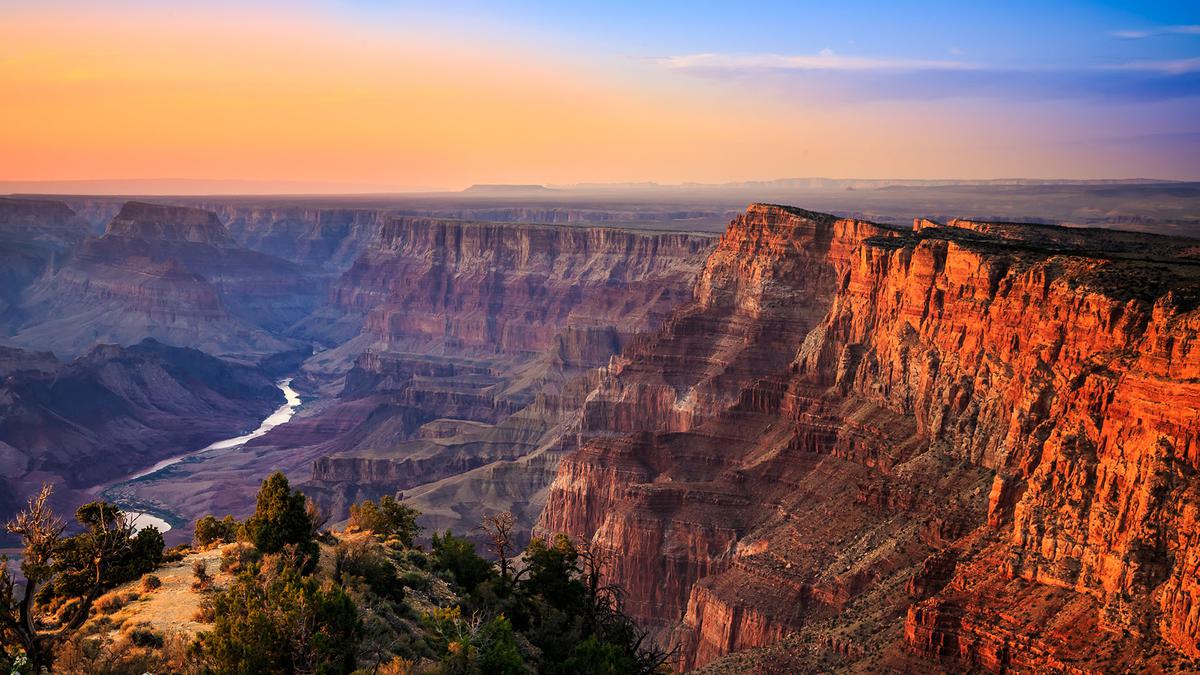 The Grand Canyon undoubtedly serves as the most enticing landmark with a flair for tourism success. The Trail of Time offers a unique opportunity to captivate your senses and soothe your mind. Located between the Verkamp's Visitor Center and Yavapai Museum of Geology 1.2 miles along the canyon rim, this stretch of land is the perfect opportunity to interact with nature in its pristine habitat.
Touring the Scenic Hermit Road has also become a popular activity for both new and seasoned tourists. You can board the free shuttle bus service or travel by bicycle to interact with the locals and marvel at the Colorado River at Moran.
If heights don't scare you, then don't hesitate to visit the Desert View Point. With panoramic views stretching beyond 100 miles, this historic watchtower offers the perfect opportunity to view the area's infinite beauty, characterized by wildlife and natural mountains.
2. Monument Valley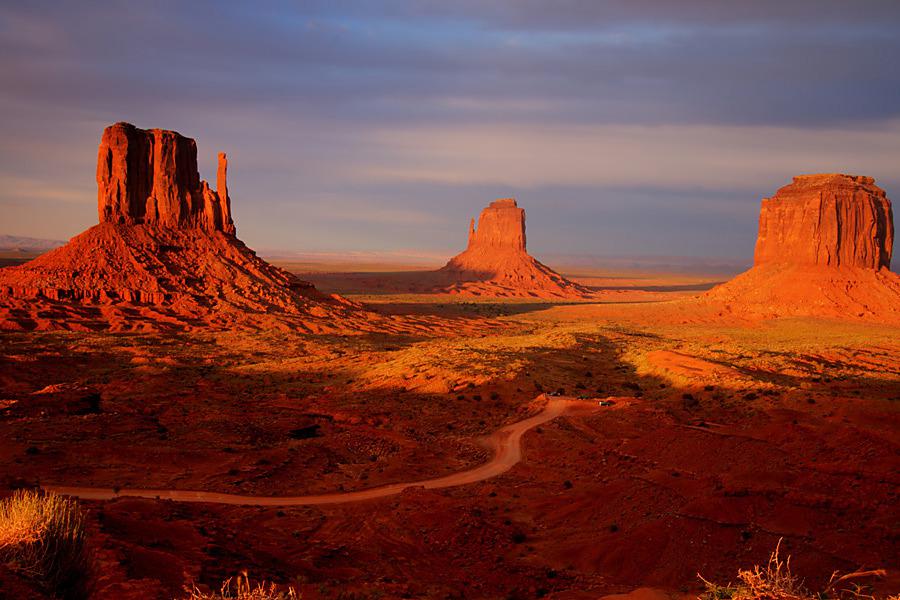 The Monument Valley offers exceptional views of pristine land characterized by rocky outcrops, sagebrush-covered valleys, and rocky cliffs. Accessed through U.S. Route 163, this incredible stretch of land offers the following must-do activities:
Monument Valley Scenic Drives serve as guided tours offering first-hand knowledge regarding the area's rich history and geographical landmarks, such as the 17-mile loop road. The Wildcat Trail off the West Mitten Butte offers unmatched views of the monument that speaks volumes about its history.
When you are at Monument Valley, don't hesitate to participate in horseback rides if you are an avid horse rider. The horse ride rates vary depending on hourly or overnight camping expeditions.
Utah
Showing up in Utah can never disappoint you as a tourist. Here are the best places to visit.
1. The Bryce Canyon National Park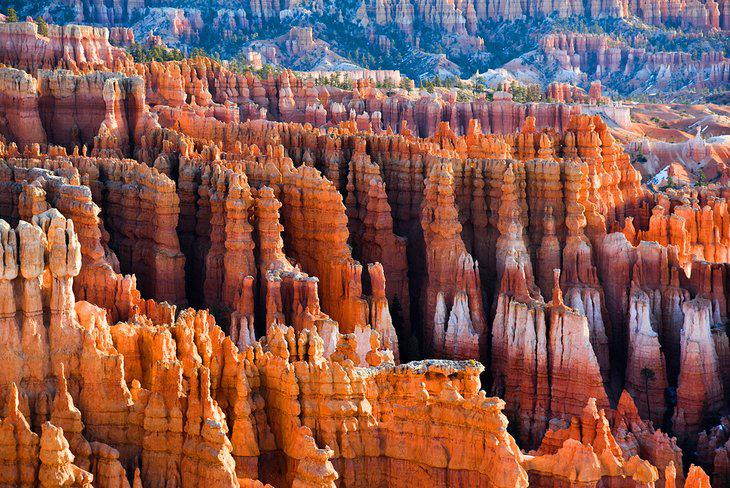 The Bryce Canyon National Park is designed to fulfill your adventurous needs. Famed for its sunset-colored peaks and considerable strips of lush green forests; the beautiful park offers a myriad of captivating sceneries such as:
The Navajo Loop Trail: This is a 1.4-mile narrow canyon with a depth of 521ft. The Navajo Loop Trail provides not only spectacular views courtesy of the rockfall but also an ideal hiking trail around the Rim Trail.

The Fairyland Loop Trail: This consists of an 8-mile round trip to Fairyland Point. This unique feature is characterized by bridges and tall hoodoos often known to attract thousands of visitors. With a 700-ft elevation, hiking along this trail is thus a captivating experience.

Sunrise Point: Situated at the north end of the Bryce Amphitheater, Sunrise Point offers remarkable views of the Sinking Ship, the Aquarius Plateau, and the hoodoos. However, you need to be on the lookout for the Limber Pine characterized by highly eroded roots.
2. Park City
Nothing beats a winter vacation like taking on the slopes at Park City. Despite its small size, Park City exudes a "ski town" vibe adequate to entice you on a skiing trip. When you are in town, you can engage in a multitude of activities such as testing your prowess on a snowmobile, signing up for ski school, taking a stroll on Main Street, enjoying an informative class at Kimball Art Center and hitting the skating rink.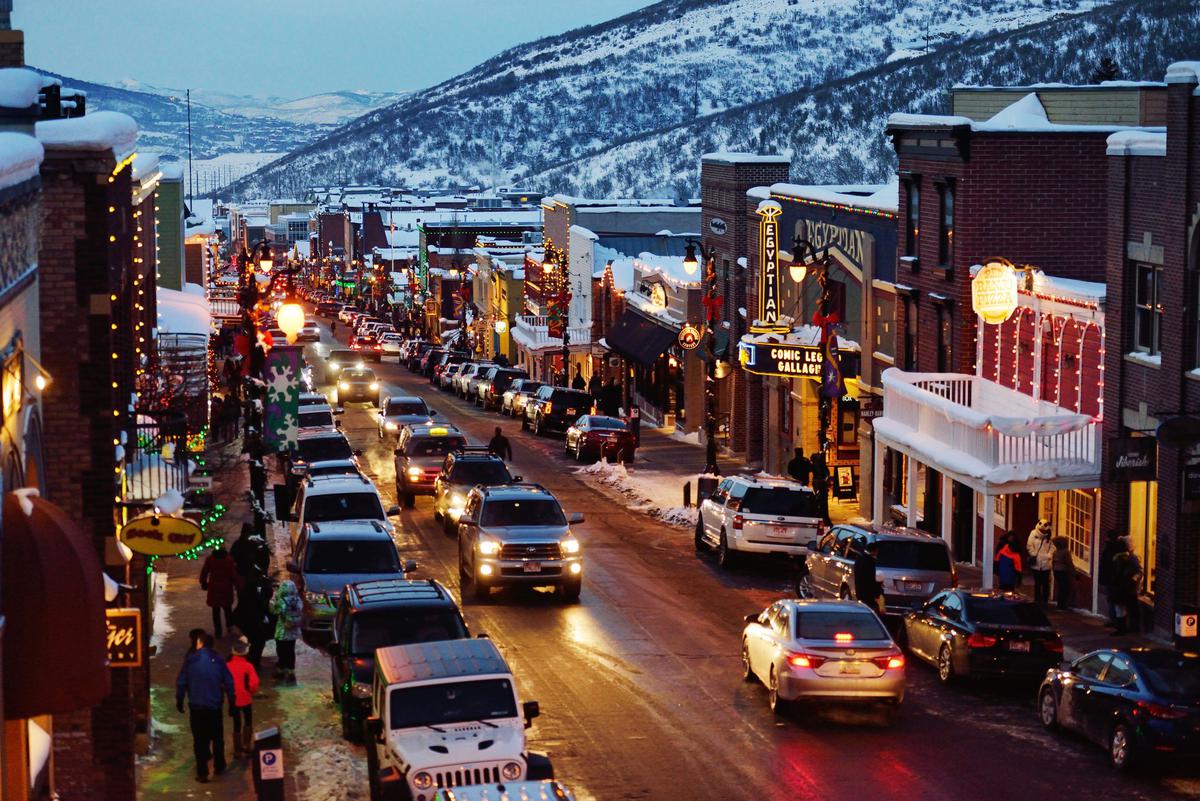 Nevada
If you are in need of epic entertainment in the southwest USA, then Nevada is the right place to be as a tourist.
1. Las Vegas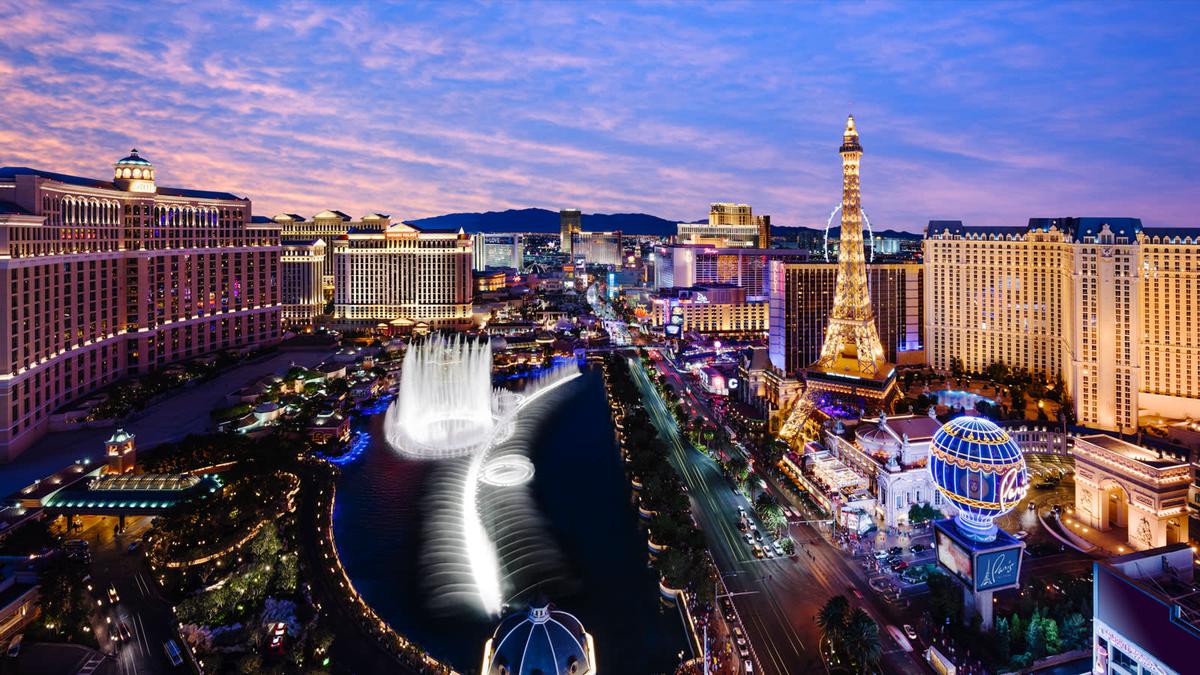 From an assortment of shopping, dining, nightlife, and golfing options, you are undoubtedly spoilt for choice while in Las Vegas. It's easy to can catch up with your favorite shows and artists around this town.
Adventure helicopter tours are widely considered to be an ideal way to view Las Vegas' skyline. If gambling is your forte, then the Bighorn Casino should be the top destination on your bucket list when in Las Vegas.
2. The Great Basin National Park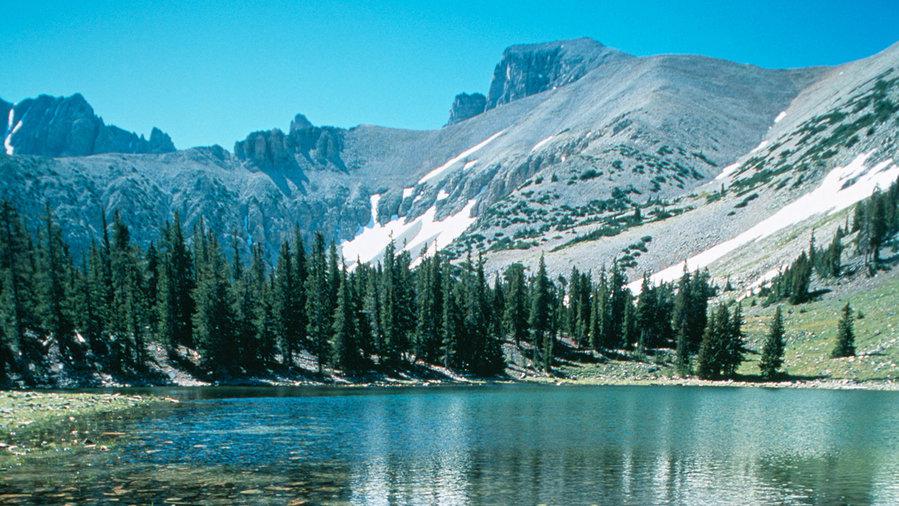 Stretching over 200,000 square miles, the Great Basin National Park is home to sagebrush valleys and tall mountains. The National Park initially evolved from the Lehman National Monument in 1922 designed to protect the limestone and marble cavern system with cave bacon, stalagmites, shield formations, flowstone, and stalactites. As a tourist, you are free to use the caves for 60 and 90 minutes tours annually and advanced reservations have become the norm.
The Wheeler Peak Area consists of alpine islands floating in a sea of sagebrush. As a tourist, you can enjoy the expansive views stretching for 100s of miles. However, you need to exercise vigilance since hikes begin at 10,000 feet elevation.
Make Your Decision
Having a memorable tour isn't as difficult as most people might perceive it to be. With the right guidance, you can customize your vacation to meet your specific needs while also creating exceptional memories in the process. Remember, effective planning and coordination are the ingredients to having a memorable vacation in the southwest USA.