Jeans are very versatile; they can be paired with literally every style of clothes. And with so many denim styles in the market, there's something for everyone. From skinny to baggy and light-wash to dark-wash, there are so many denim styles to choose from.
The question now is, what's the trend this season? Your skinny jeans might have been the hottest thing for these last few seasons. But what about now? To stay fashionable, read on to find out this season's top jean trends. Fall 2019 is really the time to step up your denim game!
The Hottest Fall 2019 Denim Trends
Want to stay on top of the trend? While there have been lots of denim inspirations this season, we've narrowed the list down to several awesome looks. Check them out!
Straight Jeans
Step aside skinnies, the straight jeans are here to take your throne. It seems that straight cut is the most popular style of jeans for fall 2019. After all, straight jeans make your legs look slimmer and longer without being too constricting.
For gorgeous straight jeans with a high waist, try Reformation Liza High-Waist Straight-Leg Jeans ($118). Then for a cheap yet gorgeous pair of jeans, try Everlane Cheeky Straight Jean ($68).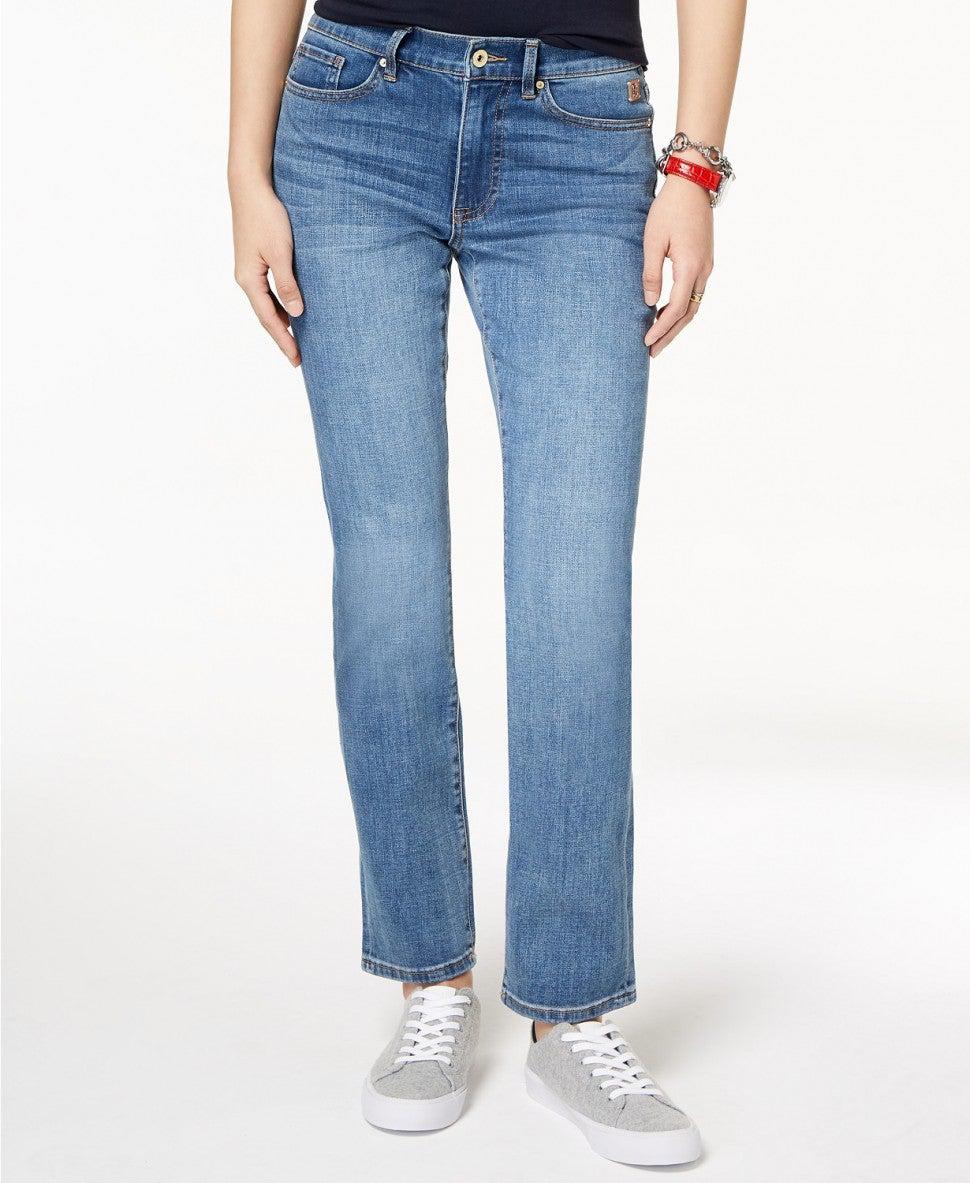 Bootcut Jeans
The 80's vibes are back and so are bootcut jeans. These comfortable yet stylish jeans are all the rage this season. Slim through the hips and thighs then flares out at the bottom, these jeans look really nice and balanced, especially when paired with some mod chunky heels.
Try Express Mid Rise Seamed Stretch Bootcut Jeans ($80) for a comfy and light pair. Then, for an awesome retro silhouette, try Rolla's Peppiest Pockets Wide-Leg Jeans ($99). Lastly, for an edgy and distressed look, try Rag & Bone Jean Nina Flare ($225).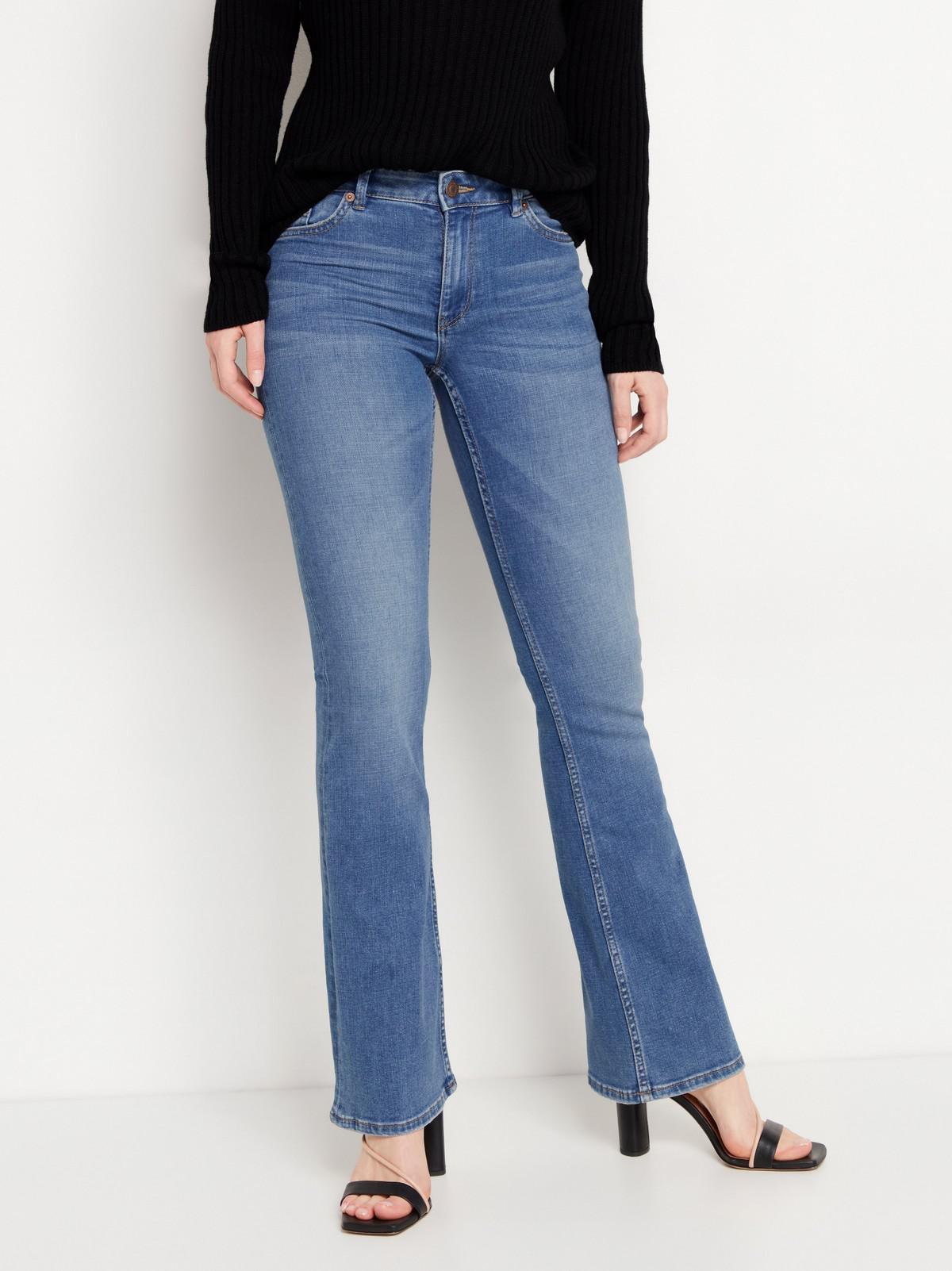 High-Rise Jeans
The high-rise design is definitely one of the most flattering jean trends. Fall 2019's high-rise jean trend will make your legs look longer and leaner. Make sure to get a pair of high-rise jeans that will hug your waist at its smallest point for the best fit.
For a comfortable pair, try Citizens of Humanity Charlotte High-Rise Straight Jeans ($258) or Closed Kathy Jeans ($345). Or if skinnies are more your style, try Everlane Authentic Stretch High-Rise Skinny Jeans ($68).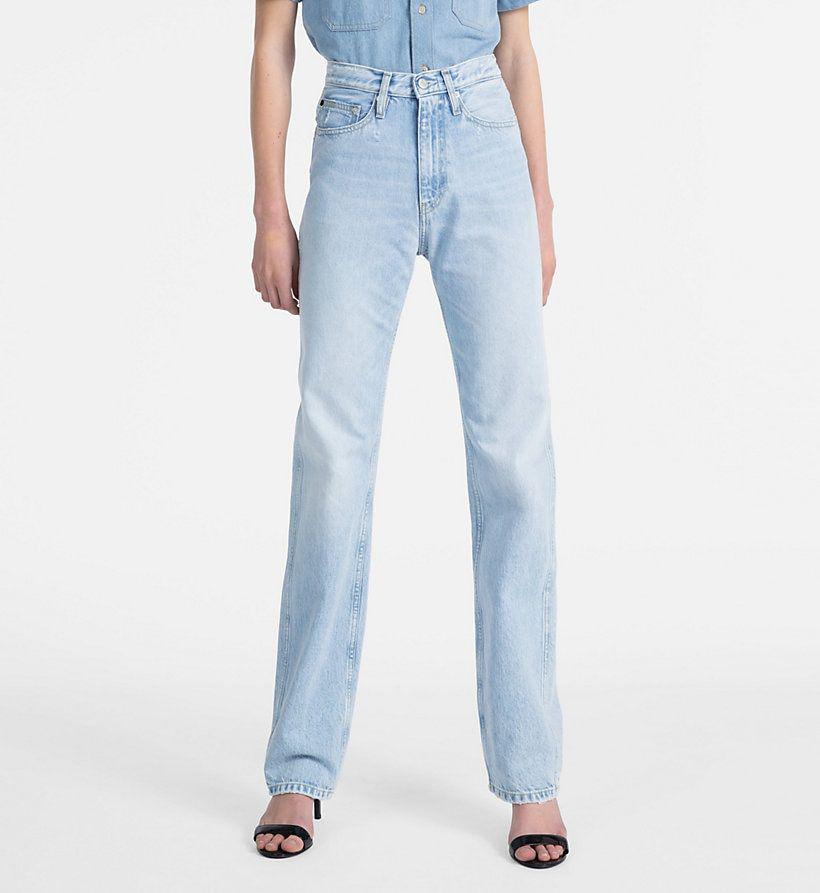 Split Jeans
Don't be afraid to show a little bit of leg with this jeans trend! The split jeans trend features slits on the outer hem of each leg for some extra coolness. Get a pair of split jeans with snap up buttons so you can close them up when the wind gets colder this fall. This versatile and sexy design is guaranteed to draw attention to your gorgeous legs.
Try this flared edgy Joy Snap Away Jeans ($425) from 3x1 for a sleek modern look. Then, for an 80's-inspired outfit, you can try MOTHER The Hustler Sidewinder ($238) which has a flared bootcut style.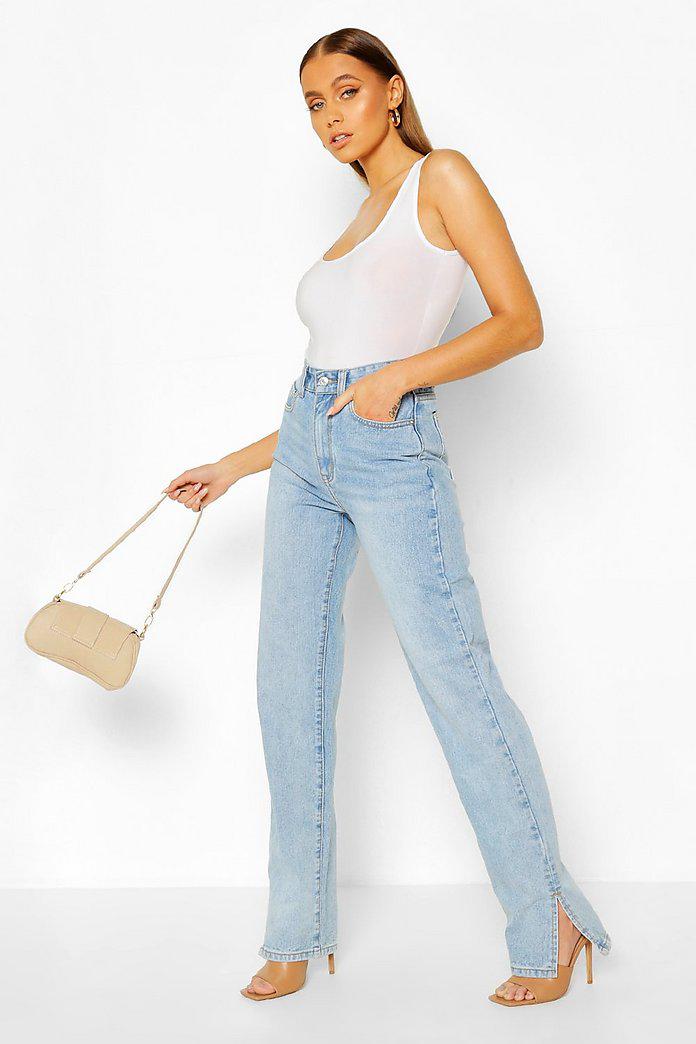 Low-Slung Straight Jeans
Shoutout to all the 90's babies out there! The classic low-slung jeans trend is back this season! This throwback trend can upgrade your look instantly. For the most flattering fit, get a pair of low-fitting jeans that sits directly on your hips. They'll look modern, relaxed, and more importantly, chic.
We love a vintage yet modern and chic look from the ripped Amo Layla ($308). Or you can also try Topshop Bleach Raw Hem Straight Leg Jeans ($75) for a classic 90's-inspired outfit.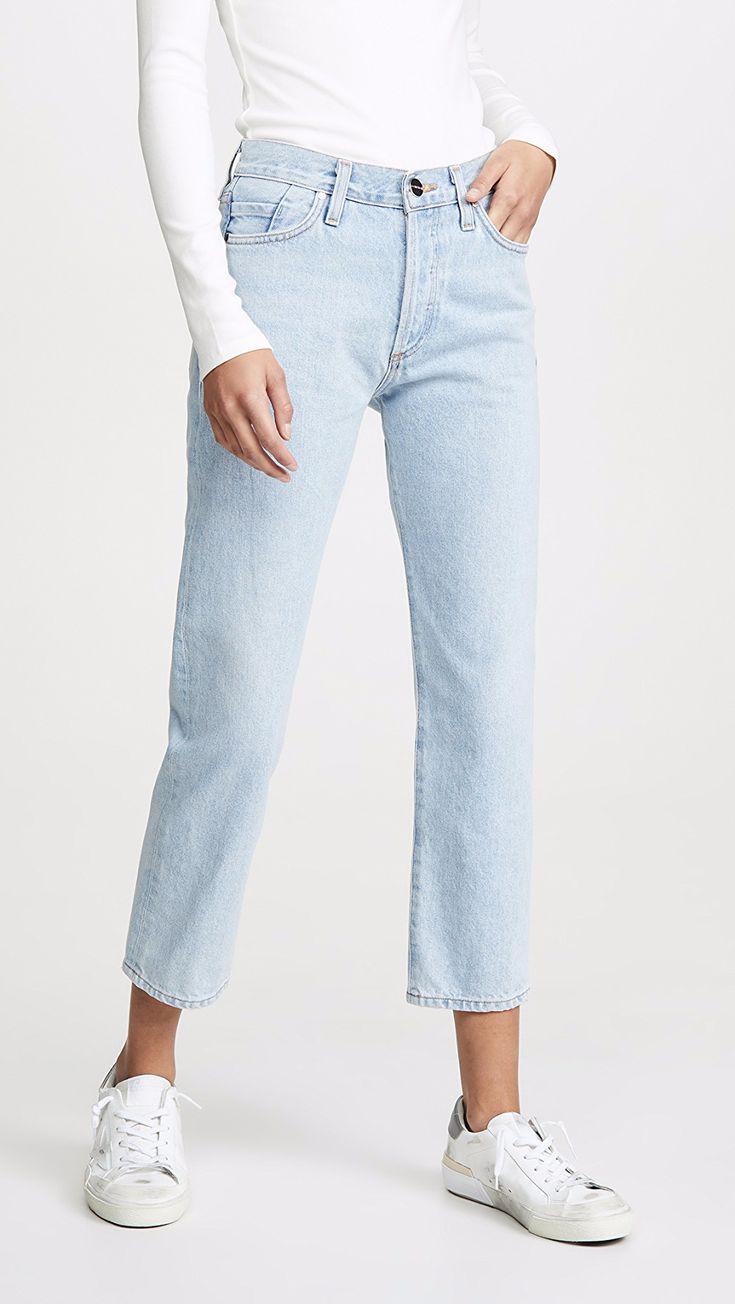 Two-Toned Jeans
Patches are all the rage this fall! Who says that your jeans should only have one solid color? Get the best of both world with two-toned jeans. This contemporary jeans style will instantly make your outfit look super cool and edgy.
Try the classic dark and light wash combination with Rachel Comey Bismark Two-Tone Denim Pants ($325). For a more unique look, try this black and beige Lee Mathews Japanese Denim Culotte Jeans ($349).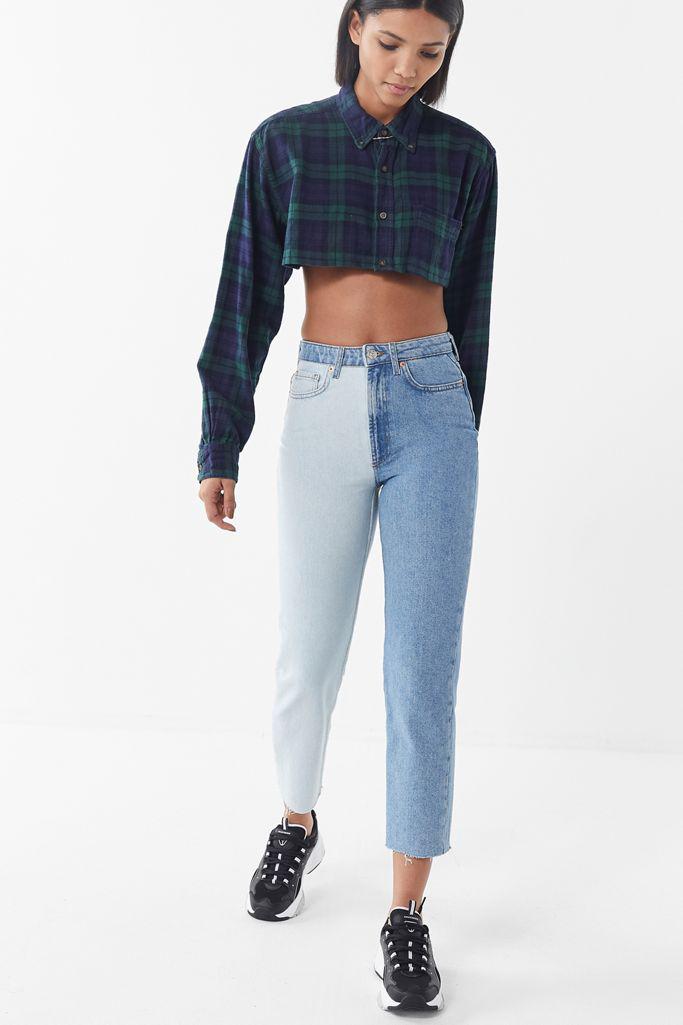 Jeans With Ribbon Details
Ribbons are a soft and feminine touch to the classic jeans we all know and love. This lovely style will instantly upgrade your outfit and make you look even more gorgeous. Moreover, the ribbon details on the side of your jeans will make your legs appear slimmer.
We absolutely love the Amo Ribbon Loverboy ($330) with satin ribbon details and this Gucci Stretch denim flare pant ($980) with colorful 80's-style ribbon details.
Take Home Message
So, what do you think of this season's jean trends? Fall 2019 is truly an interesting time to style up your denim. Will you be trying any of the trends or will you stick to your good old skinnies? Either way, remember that the best way to remain stylish is to forget all the rules and just be you. Jeans will always be stylish anyway, so you might as well just wear whichever style fits you best.