The Trans-Siberian Railway (TSR) happens to be the longest railway line in the whole world. The TSR was built between 1891 and 1916 and connects three main routes: Trans-Siberian, Trans-Mongolian, Trans-Manchurian routes which all together spans a whooping length of 9,289 kilometers, amounting to some 5,772 miles, which is still being extended to date. Due to its length and economic importance, a lot of travelers are attracted to the railway, have a fantastic experience, and pen down their adventures.
Planning a Trip Along the TSR? Here's What You Need to know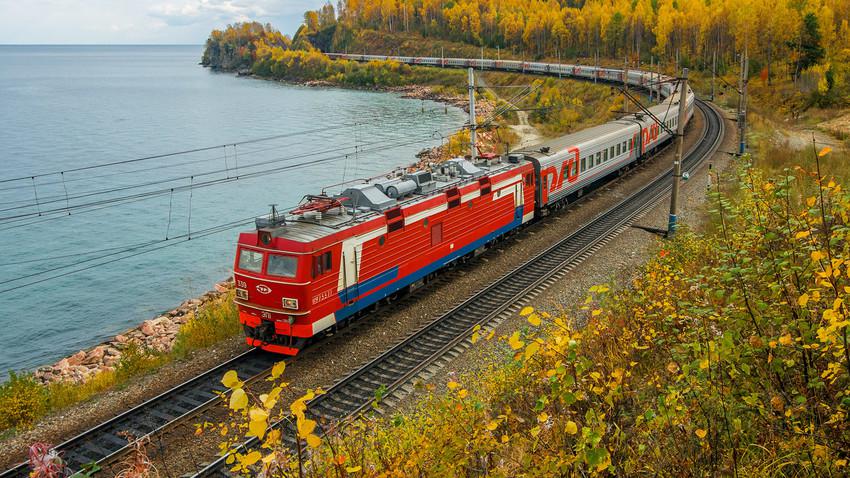 1. When and which way to go?
Due to the climate situation of both Moscow and Beijing, anytime it is cold in Beijing, it is also cold in Moscow and vice versa. This is also the case during summer as the nights are usually pretty cold even though it might be warm during the day. Therefore, I would recommend that the best time for you to travel via this route would be late in summer or the beginning of the autumn season.
Traveling via this route around late March through the end of April would be inadvisable as this is the spring melt period.
For Westbound travelers in the first week of October, this route should be avoided because of the 7-day national holiday which churns out over 1 billion local tourists to the rail line leading to a possible occurrence of overcrowding.
On the other hand, there are usually a lot of people traveling Eastbound so you stand a chance of meeting people you can enjoy the journey with if you are also going in the same direction.
2. Which train to travel on?
There are 4 kinds of long-distance trains that ply this route: Firmennye (Фирменный), skory (Скорый), Passazhirskiy (Пассажирский) and pochtovo-bagazhniy (Почтово-багажный). Traveling via the Trans-Siberian route, you can choose to ride on any kind of train you wish. These long-distance trains travel at different speeds and have different levels of comfort.
The Firmennye and skory travel at fast speeds but the Firmennye offer higher levels of comfort than all three other trains. The Passazhirskiy and pochtovo-bagazhniy on the other hand travel at speeds slower than the two mentioned above. The pochtovo-bagazhniy though is super-slow and designed specifically for post-delivery.
These trains have numbers used to categorize them and separate them into service classes. These numbers can be found on the schedule so you can plan your travel in accordance with your budget and schedule. In addition, there are also local trains also called Elektrichka because they were the first electric train commonly used in Russia.
Pertaining to comfort, traveling on the 2-berth Spalny Vagon which is their 1st class travel package costs double the price of the Kupe 4-berth Sleepers (2nd class package). The latter is considered to be more comfortable for those traveling to the East even though it costs less.
3. Visas, tickets, and currency
This article is aimed at making the travel process smooth and providing and knowledge so you don't have to go through much hassle. As such, the ticket-booking process will be briefly discussed below:
Tickets: The best option for travelers is to book tickets in advance from a reputable ticketing agency. Different agencies have different rules but they are often the same for Eastbound and Westbound journeys. Journeys from Moscow to Beijing are usually a one-way ticket with no stopovers. If you get off on the way, say at maybe Ulan Bator, the ticket from Moscow to Beijing will not be valid for the journey from Ulan Bator to Beijing. The ticket for the remaining part of the journey will have to be bought separately. This rule is the same for all trains plying the Trans-Siberian Railroad routes in either direction.
Visas: After settling train tickets, getting visas is definitely necessary. Different visa types have different durations and prices.
Russian Visas: A business visa, for instance, is more expensive than tourist and transit visas and also allows for a longer stay than a tourist visa. The tourist visa only allows a visit of up to 30 days while the Transit visa allows you to stay in Russia for just 10 days. Please note that you will require one of these visas in order for you to enter Russia.

Mongolian Visas: On the other hand, they do not have so many stringent rules for entry. US citizens can stay for up to 90 days visa-free, Canadian citizens- 30 days and Singapore citizens- 14 days. Australian citizens, however, need to obtain a visa in order to enter Mongolia.

Chinese Visas: They have varying timelines and rules so be sure to check with an embassy near you before traveling down there to know the kind of visa to obtain and the modalities that need to be put in place before entry. It is also advisable to obtain visas at least a month before entry.
Currency:
In China, the official currency is Yuan (¥), that of Russia is the Ruble (₽) and that of Mongolia is Tugrik (₮). The official exchange rates of these currencies as of the time of this publication are listed below to help you with conversions during your journey.
1 Yuan = 9.74 Rubles
1 Yuan = 358.04 Tugrik
1 Ruble = 39.7925 Tugrik
Also, a rule of thumb for you would be to always exchange these currencies or negotiate with local traders in US dollars so below are their conversion rates to the US Dollar:
1 Yuan = 0.15 US Dollars
1 Ruble = 0.015 US Dollars
1 Tugrik = 0.000375637 US Dollars OR 1 US Dollar = 2662.14 Tugrik
Be sure to check the official rates when you need to transact as these rates vary from time to time. There are also various exchanges around the station that exchange money to foreign currency, but you have to be careful dealing with them.
Ruble is the official currency of Russia. If you come off as a tourist in the parks and markets, you are most likely going to be cheated. A good rule of thumb is to make sure all negotiations are in Rubles to avoid being cheated or affected by fluctuating exchange rates with respect to the dollar. This same tip goes for those who will be spending some time in Mongolia, whose official currency is Tugrik.
Popular Destinations and Tourism Attractions Along the TSR
Traveling along the Trans-Siberian route is usually a journey full of lots of fun and interesting places to see and visit.
1. Touring Russia
Russia has a lot of interesting and historical prominent places to see and visit. Some of them are:
Moscow: Red Square, St, Basil's Cathedral and Moscow's Kremlin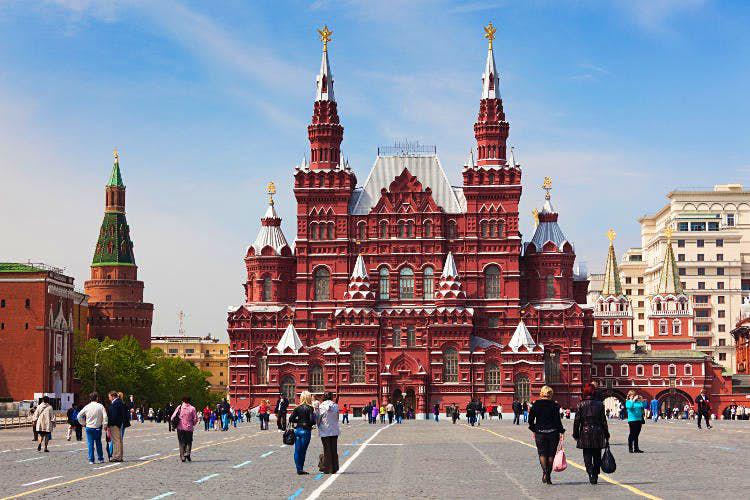 The Red Square houses the famous St Basil's Cathedral, which is an attraction that you cannot miss in Moscow. Its onion-shaped colorful domes stand to represent the country around the globe. The chapels inside the cathedral are decorated richly although a bit small in size. Its internal structure, interconnections, and door structures make the interior of the cathedral seem like a fantasy. Just in case you are in town or planning to go, except there is some construction work going on, the cathedral should be open daily save for Tuesday from 11 AM to 5:30 AM.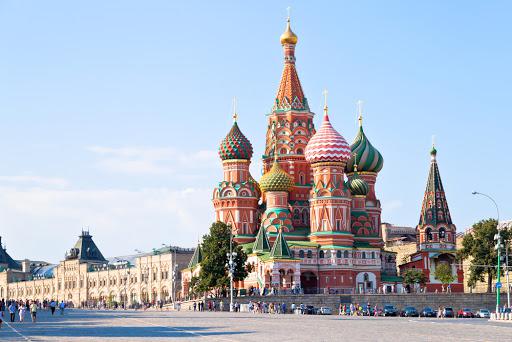 St. Basil's Cathedral is often mistaken to be The Kremlin but both buildings are actually only beside themselves. The Kremlin means 'fortress in a city' and is used to refer to the government house of the Russian Government, similar to how The White House refers to the Office of the President of the United States of America.
Ekaterinburg: Church on Blood in Ekaterinburg, House Sevastyanov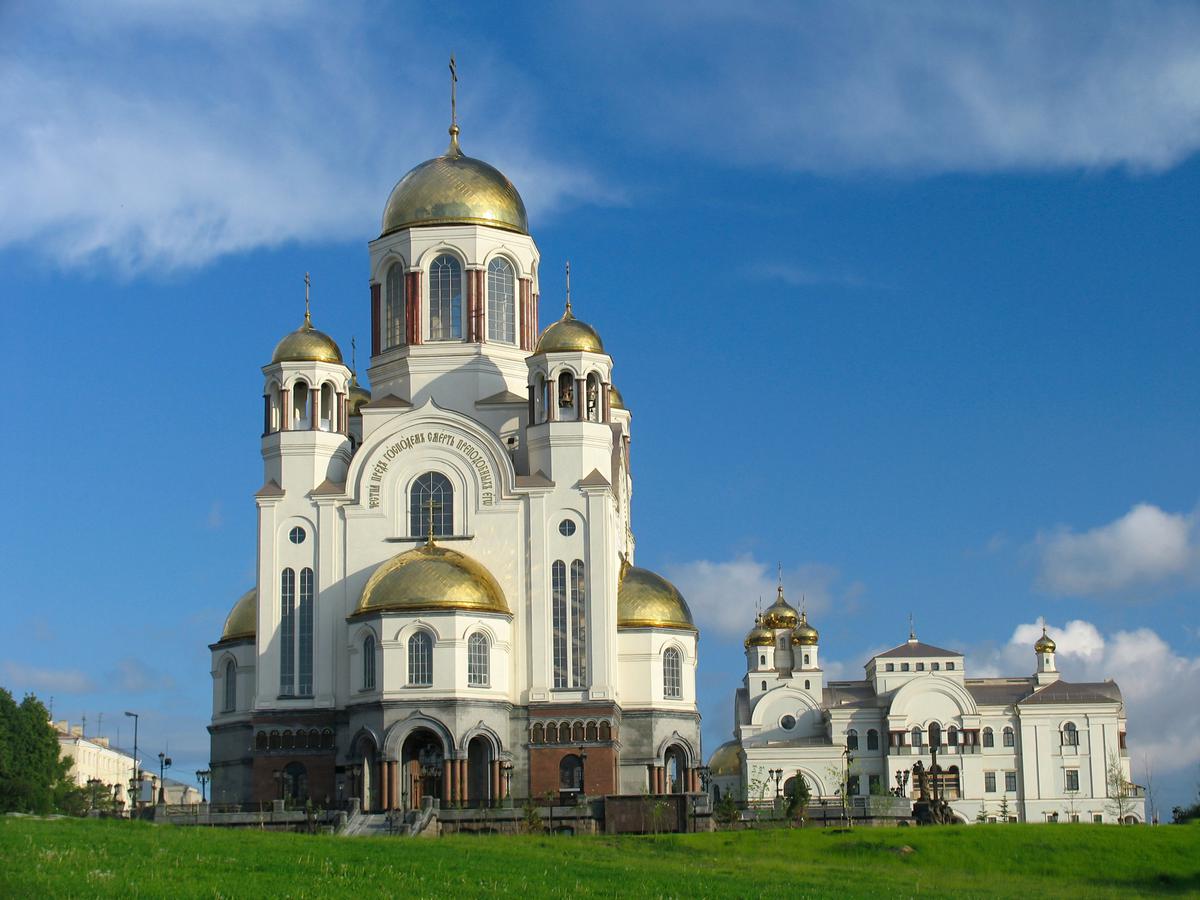 The majestic structure of the Church on Blood in Ekaterinburg standing at 60 meters high is highly decorated with 5 gilded domes, a crystal bell-ringing of about 14 bell sounds over all the district. The bell described is the biggest in all of the country and weighs a whopping 5 tons. This is one of the astonishing sights to behold in the temple.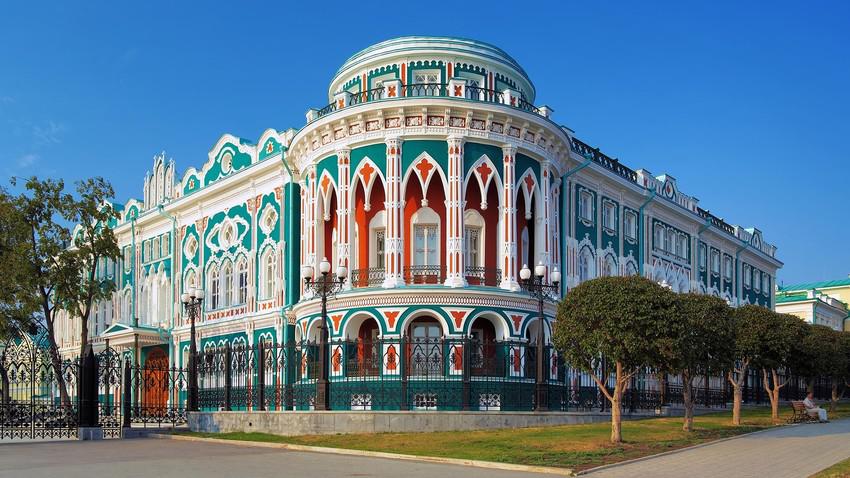 House Sevastyanov is one of the most memorable sights to behold in the whole of Yekaterinburg. It exhibits a powerful display of green, white and red color combinations all in one building. One feature that makes it stand out in the city is its semi-circular shaped rotunda at one corner. The building, however, is not complete according to the original plan as it is still missing some balconies, gazebo, and loggia.
Vladivostok: Matryoshka, Russky Island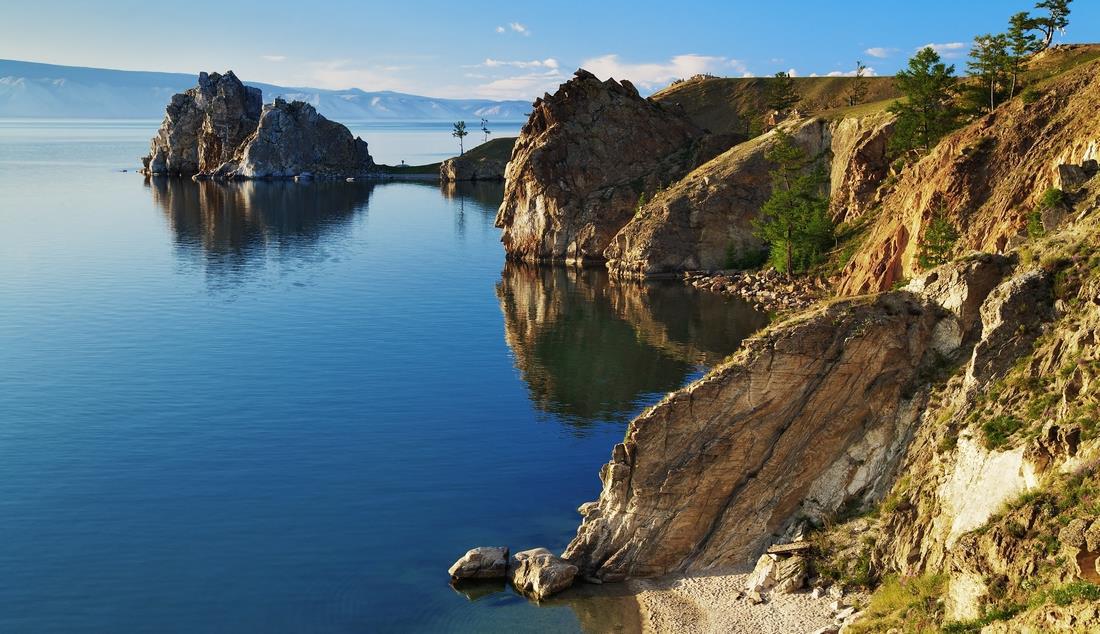 Russky Island, a large island that was formerly a fully military zone for about 150 years has now been reinvented into an academic and business zone. This island now serves as home to an Oceanarium and has been a budding center for the Far Eastern Federal University Campus. This island has great potential to be a tourism center and mainly a "Do It Yourself" attraction.
2. Touring Mongolia
Moving on to Mongolia, there are also great and notable landmarks you should see when there.
Ulaanbaatar: Gorkhi-Terelj National Park, Gandan Khiid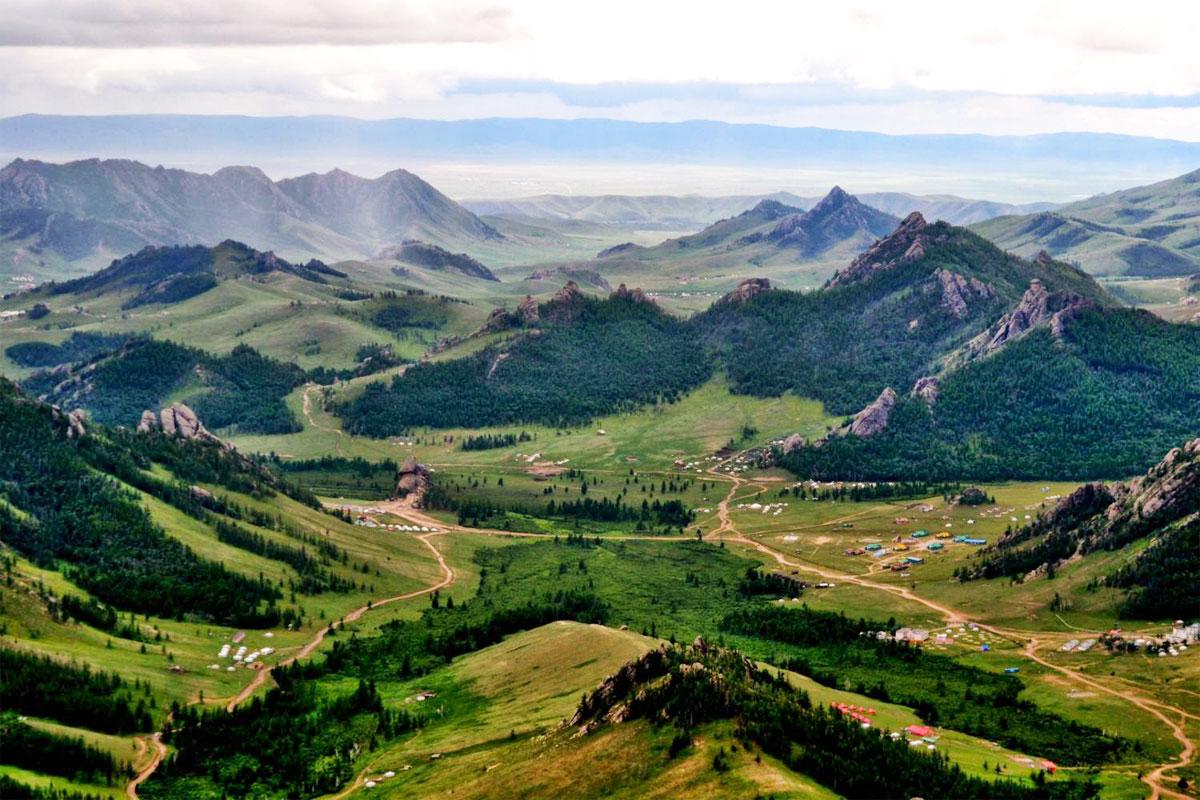 One of the notable landmarks in Mongolia is the Gorkhi-Terelj National Park. This National Park is popular for its notable alpine landscape. It offers a great opportunity for rock climbing, hiking, swimming in icy-cold water, horse riding, and rafting. There's an opportunity for those who love hard-core and extreme sports, during the intense winter periods to try out dog-sledding and skiing.
Another notable attraction is the Gandantegchinlen- full meaning for Gandan Khiid which translates roughly to 'the great place of complete joy'. This is one of the most important Buddhist monasteries in Ulaanbaatar. It also serves as one of Mongolia's biggest tourist attractions. In addition to the above, Naadam is also a very popular sports festival held in July and 11 August so if you happen to be around during those periods, you can visit and enjoy culture and sports.
3. Touring China
Beijing: The Great Wall of China, The Forbidden City, Tiananmen Square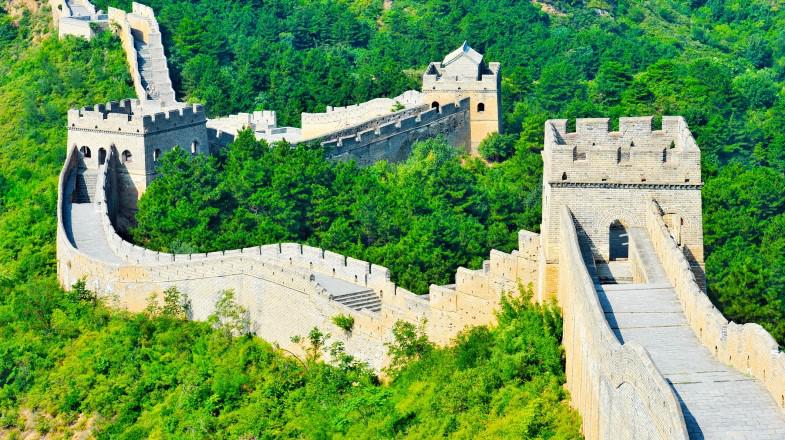 One of the Seven Wonders of the World lies in Beijing and it is none other than The Great Wall of China. Since this post is to give you ideas of notable sights and historical buildings, you might not be needing the facts of the wall, except for the 1 fact that it is the longest man-made structure in the world and is about 55 miles from Beijing. The area has a cable car at a fee that would save time and allow for amazing scenery and a better view of the wall.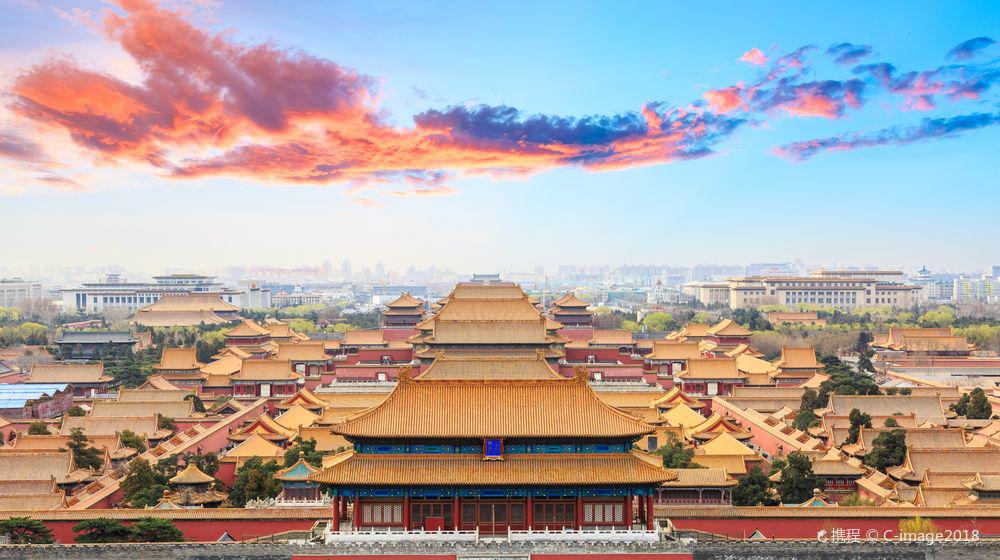 The Forbidden City, also called the Imperial Palace or Palace Museum, is also a place of interest in China. This walled wonder requires an entry fee which is very affordable for the average tourist to pay. The excitement to see what lies behind the wall makes many tourists pay without batting an eye. The Emperors of times past lived with their families behind these 33-foot walls, enshrined in their mysteries.
Tiananmen Square is one of Asia's best-known public squares and is completely free to visit, although you have to pass a security check to get in. This city square lies in the center of Beijing and is perfect for taking a typical Beijing photograph for record's sake. To the North of the square, you will find the entrance to the famous "Forbidden City", the Qianmen (Arrow Tower) is to the South of the park, the Chinese National Museum on the East and the Great Hall of the People which is China's Parliament can be seen on the West. As mentioned earlier, it is a perfect spot for pictures and to have a good time.
Xi'an: the Terra Cotta Army, Giant Wild Goose Pagoda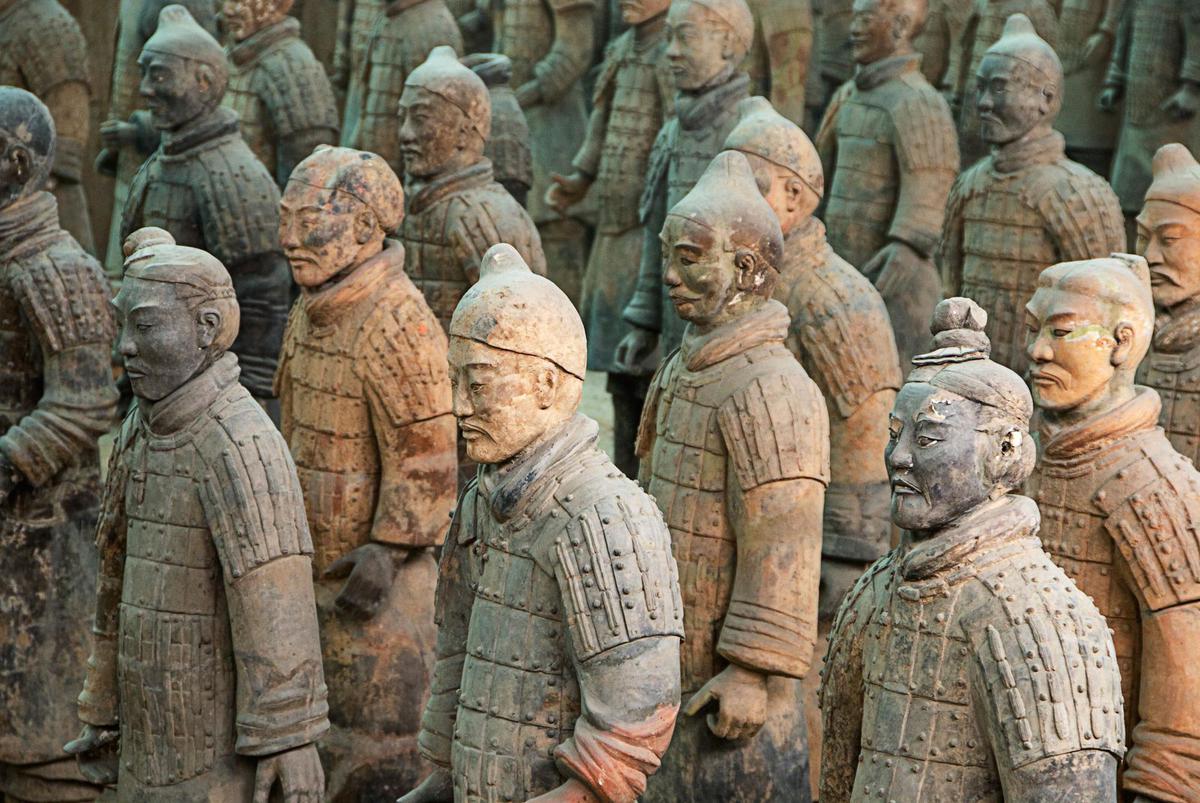 The Terracotta Army - also known as the Terracotta Warriors and Horses - is a large collection of life-size sculptures representing the imperial guard troops of the first emperor of the first unified dynasty of Imperial China, Emperor Qin Shi Huang. It is definitely a sight to behold for every visitor to Xi'an.
One of the well-preserved buildings in Xi'an is the Giant Wild Goose Pagoda also called Dayan Pagoda. The Dayan Pagoda is a place for Buddhists and is located in the Southern part of Xi'an city. Due to its appealing construction style and the country's fame for the Buddhist religion, it attracts a lot of tourists and was added to the World Heritage List a few years back.
Chengdu: Panda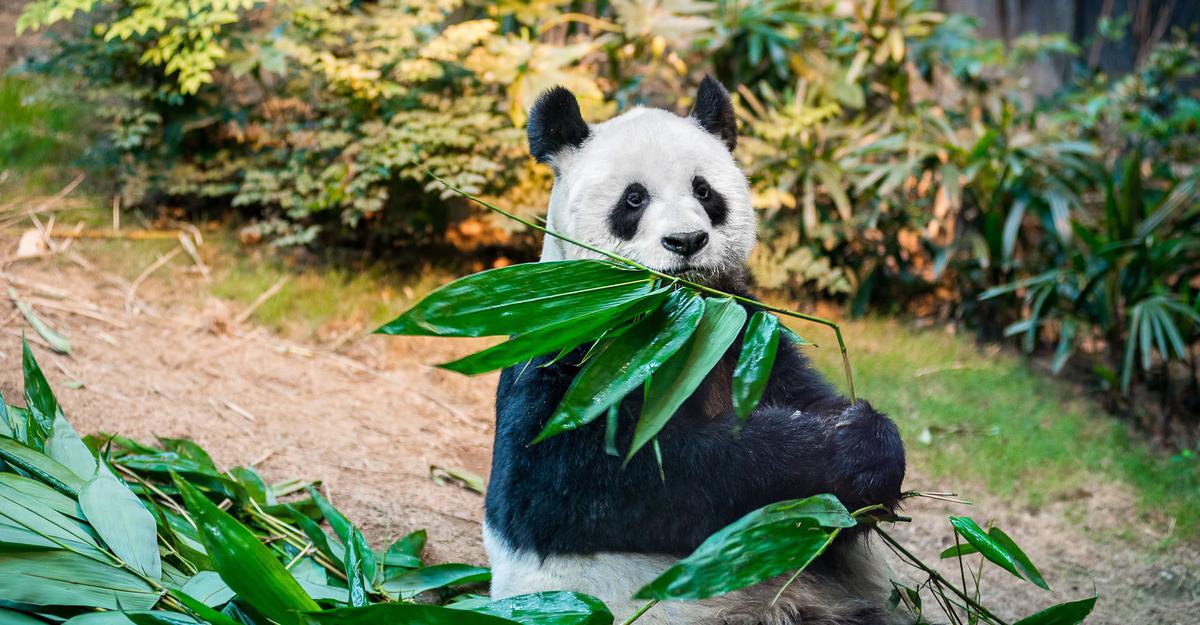 Chengdu has been reported to be China's next hottest destination because of its amazing cuisine, awesome cityscape, and a vast number of destinations and scenery to behold in just a day's trip. This city surprisingly has hidden monasteries all around and has amazing food and cuisine. You can also get to see live pandas and get really close to them. We also can't omit the fact that Chengdu is the gateway to the South-Western part of the country.
For more illustrations and information, you can view the video below.