Curated and owned by designer Sarah Flint, Sarah Flint Shoes provides the best of both worlds in comfort and style. With classic, elegant designs, these shoes look like something straight off of the red carpet but feature a secret bonus feature: they are insanely comfortable. As the brand's own mission statement says, these shoes are designed for real life. They are made to be worn out and about and not give you blisters and sore spots after a few hours.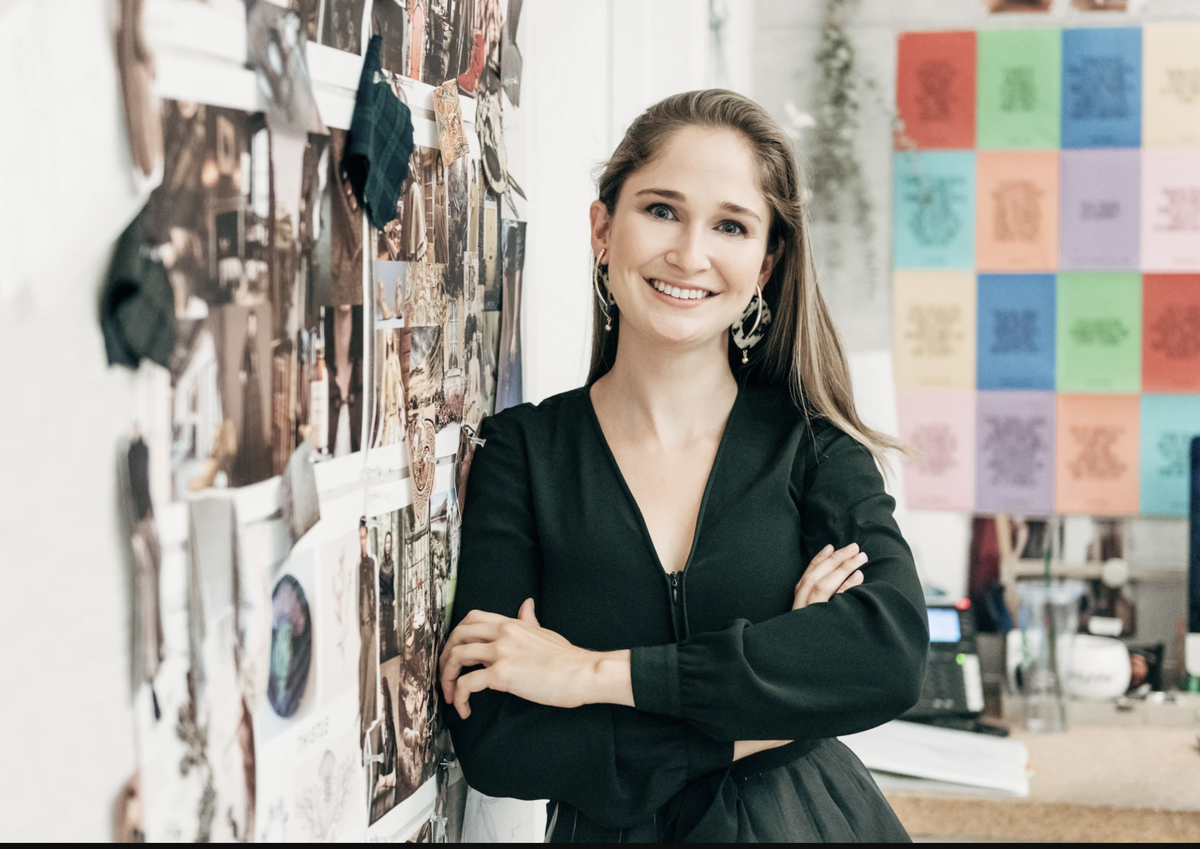 Let's look a little closer at some of the best styles Sarah Flint has to offer and discover what makes these shoes so absolutely amazing that celebrities and even actual royalty have been dying for them.
A Sampling of Styles
There are tons of different designs on the Sarah Flint site, ranging from pointed-toe, sexy stilettos to more casual, laid-back booties, there is something for everyone available. Here are just a few of the stunning styles you can choose from.
1. Natalie
Sarah Flint's take on a classic flat, the pointed toe Natalies are to die for. Featuring tiny bows and coming in a fairly varied range of colors, you cannot go wrong in choosing this simple, elegant design.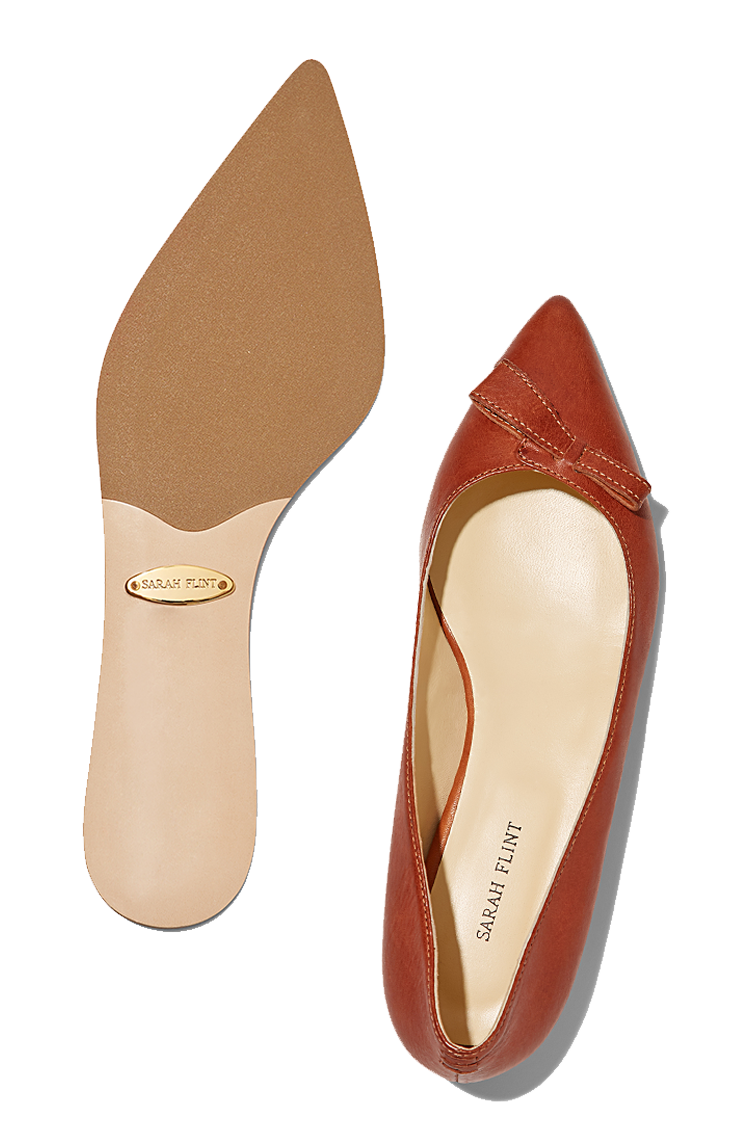 The best part about this piece has to be its versatility. You can easily dress these shoes up or down, wearing them for both a casual night out or in the office for a more relaxed look. Truly, the possibilities are endless, making this a great staple piece and creating a valuable space for even the most minimalist of wardrobes.
This style of shoes comes in ten different colors, ranging from nudes to more daring hues. Classic shades like black and white are made more interesting and unique via the usage of textured fabrics like faux-leather (called vacchetta) and velvet. Funky shades include a leopard print called Chocolate Leopard Hair Calf, a metallic Gold Nappa, Lazuli Blue Satin, Woven Houndstooth, Red Calf, and a wine toned Merlot Suede.
The brand recommends going half a size up if you are between sizes, as this shoe is not available in half sizes. They also warn that the shoe may initially fit a bit snug but will stretch with time and form fit to the foot.
2. Grear
Worn by tons of celebrities and even the Duchess of Sussex herself, Meghan Markle, the Grear style has been acclaimed as the perfect sandal. With its straps and unique overlapping accents, this sandal is perfect for beaches, casual nights out, or even just going out on the town.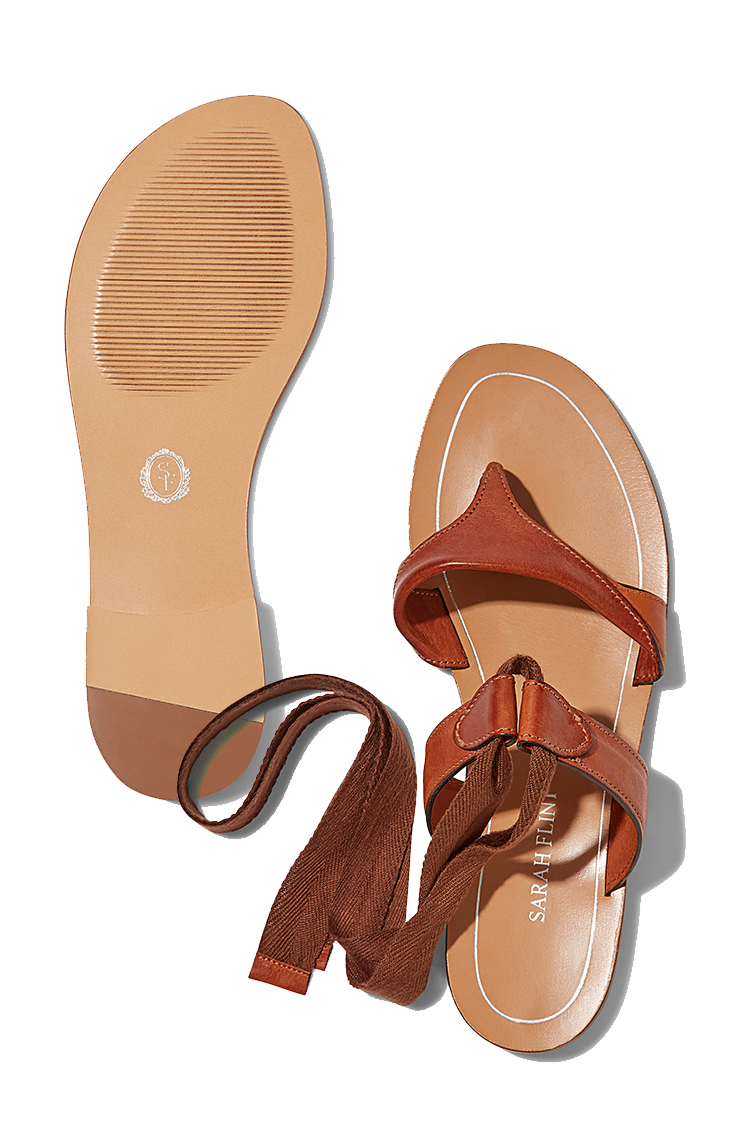 Featuring a cute bow on the back, the shoe is an understated piece that still acts as a cute accent, providing a bit of flair to lowkey outfits without being over the top or otherwise out of place. A universally flattering style, it makes sense that someone as classy and put together as Meghan would love these shoes.
Available in a perfect range of four wearable colors, you can choose between black, white, saddle, and an interesting but wearable gold shade. The brand advises going a full size up if you are between sizes to ensure proper fitting.
3. Perfect Pump 100
With a name like Perfect Pump 100, you can expect absolute revolution and innovation. These shoes are a stunning, simple pump with a thin stiletto heel and leg elongating, streamlined shape. Flattering for all body types, these are truly marvelous shoes, offering a basic staple piece that can be worn with dozens of potential outfits.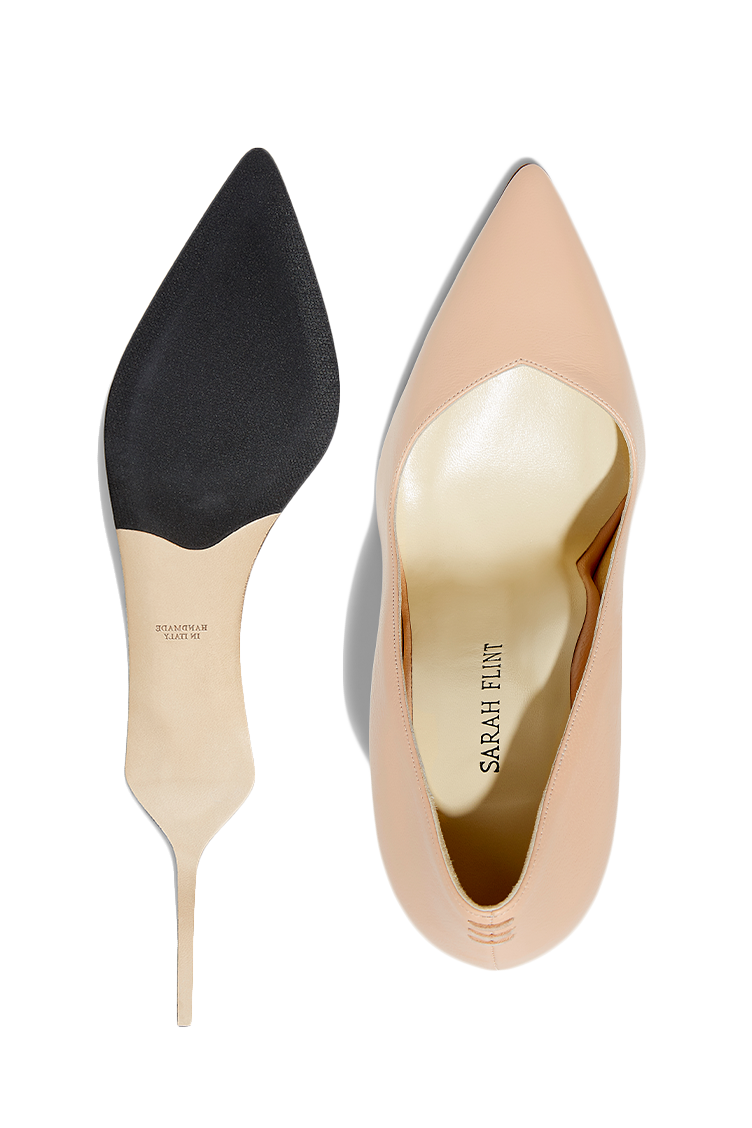 Perhaps the most amazing part of the Perfect Pump 100 has to be the sheer comfort. Similar shoe styles may look great but your feet are going to be feeling rather tender by the end of the day. With these, the unique padding and insole provide enough support that the discomfort is almost entirely, if not entirely, minimized! It is no wonder that the Sarah Flint reviews for this product are amazing; even celebrities like Lady Gaga have been seen rocking these! Plus, there are even more eye-catching color options, like the Still Life styles which feature floral pop of color accents!
With a massive color range, this shoe provides endless options. There is something for everyone, whether you like the aforementioned florals or something more lowkey like a staple black or white. Truly, this shoe is universal.
4. Perfect Emma
Another Sarah Flint shoe that claims to be perfect, the Perfect Emma provides some chunky heel subtlety in a wide variety of colors and heel textures. As a perfected take on the classic Emma style, this shoe fixes some design flaws and adds extra flare to the piece. A fun accent shoe, the Perfect Emma is loved by celebrities and royals, including Kate Middleton, Duchess of Cambridge. Like Meghan Markle, Kate has been seen wearing several different styles of Sarah Flint Shoes, including the Perfect Emma while out and about. With its unique design yet classy tones, this shoe is a definite must-have.
This style is available in a ton of interesting textures, including faux croc and suede. This makes it easy to find something that suits your wardrobe perfectly. Plus, the massive color selection combined with the sheer comfort provided by this shoe makes it perfect for stocking up on a signature piece in a variety of hues!
5. Alysia x Gravati
Very on trend with the current loafer craze for fall 2021, the Alysia x Gravati style is a classic loafer that offers an understated layout that makes it easy to pair with almost any outfit. You can easily take this piece from daytime office wear to something a little edgy and fun by switching up accessories and details of the outfit. Offered in a set of both neutral and funky shades, this is a must-have for transitioning into the later half of the year! Plus, since there are no heel or pinching embossments, this shoe is the ultimate in comfortable footwear.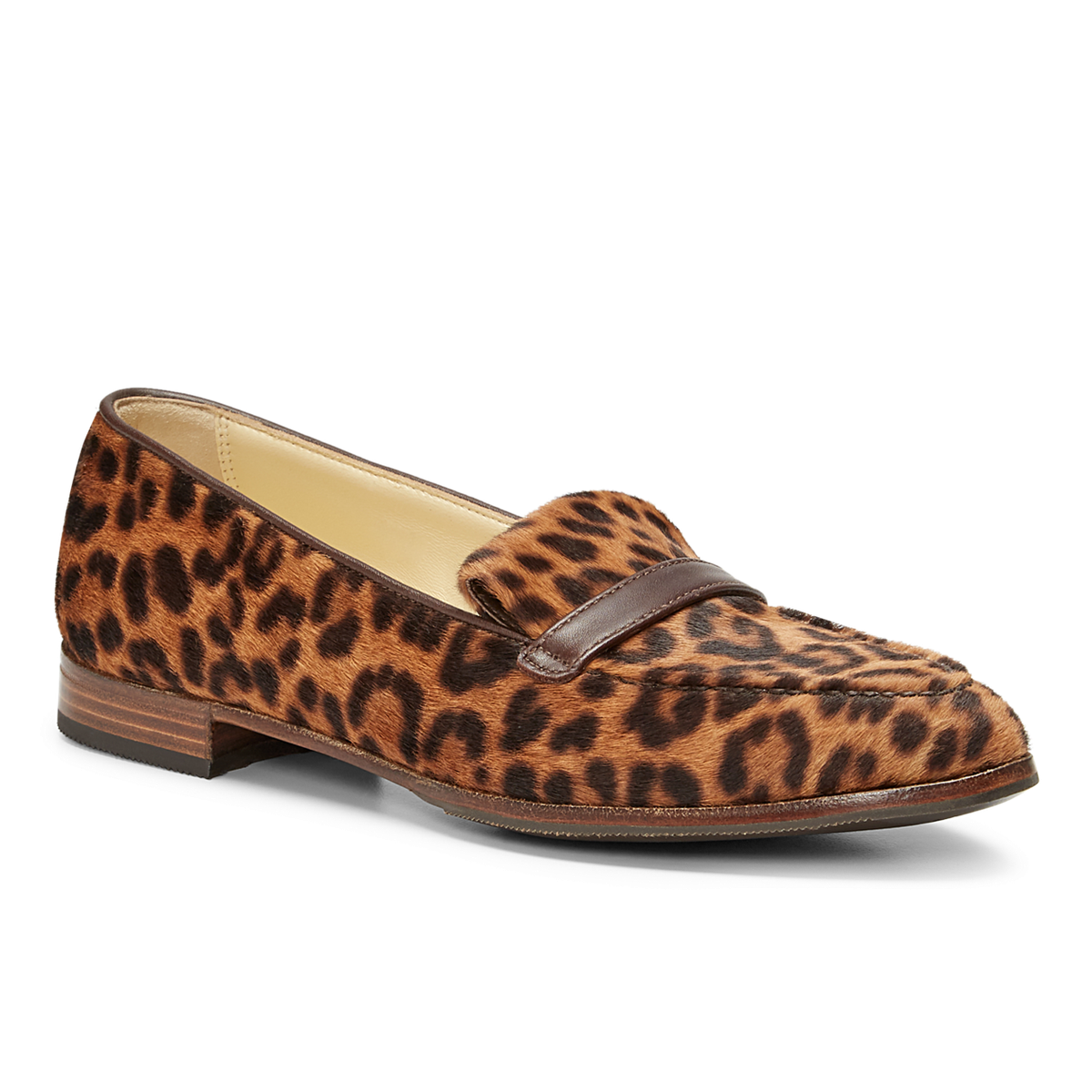 Touted as one of the best loafers on the market, this shoe skips the boring office look and perfectly creates a bit of interest in any outfit with the help of its funky textures and complementary color options.
6. Perfect Sandal 85
If you like eye-catching, fun yet classy heels, these are quite literally going to be your perfect shoe, no pun intended. The Perfect Sandal 85 offers the slimming, sexy appearance of heels and strappy accents with the comfort of a flat. You seriously cannot go wrong with these amazing Sarah Flint shoes, especially considering the jaw-dropping color options available!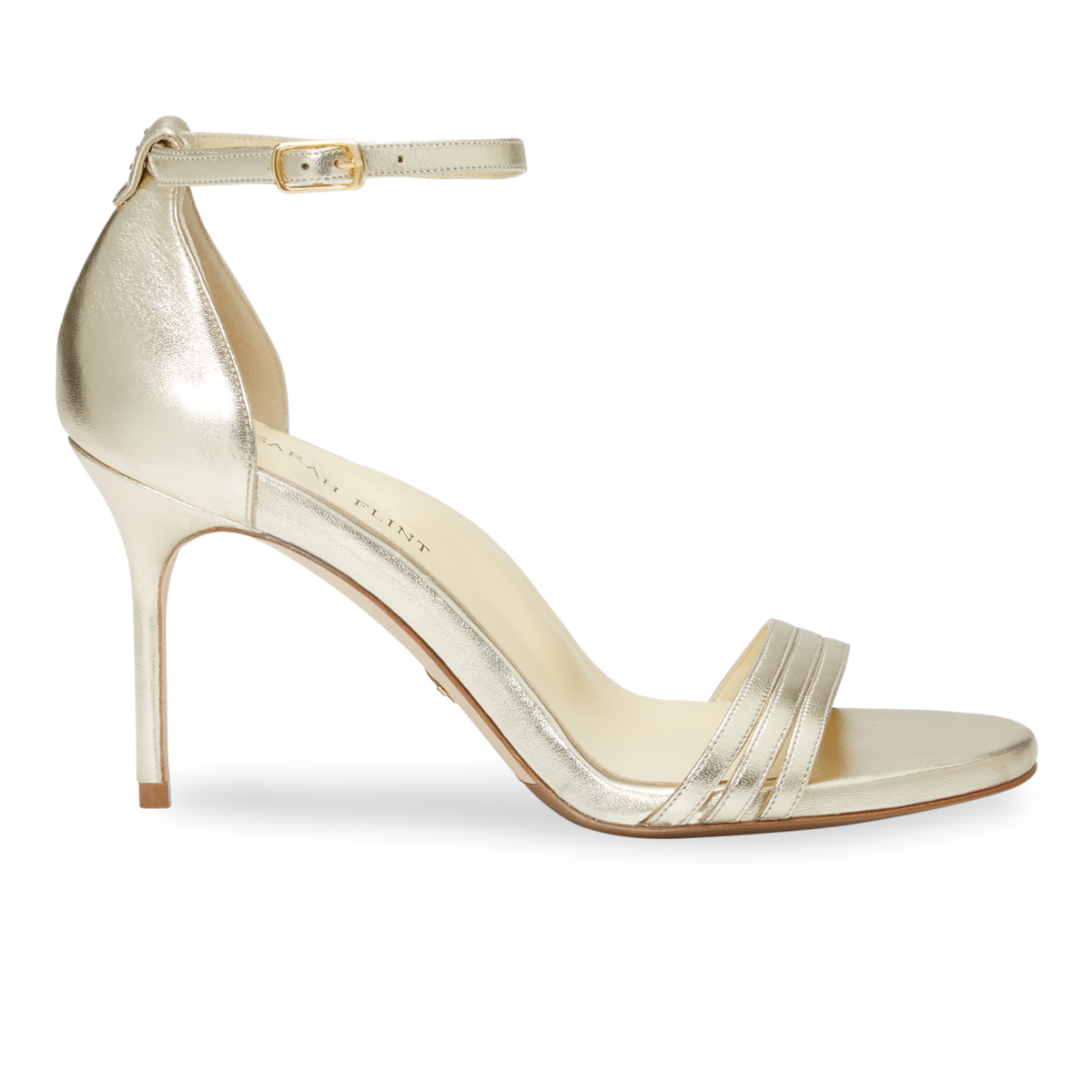 Whether you prefer a minimalist look or something a little more eye-catching, this shoe will perfectly fit for any night out or special event look, regardless of what the rest of your outfit may be. If any sandal heel could possibly deserve the title "perfect", it is definitely this one!
Something Truly Special
The Sarah Flint brand has created something absolutely marvelous. Bringing classic styles to a new level of comfort and wearability, the high-quality shoes do more than just look good. We all know the power of a good pair of shoes; when you are looking your best, you probably are feeling your best too. Sarah Flint makes it possible to look amazing while still being comfortable and on your feet, creating endless new opportunities for both your style and your confidence.